Our Diversity and Inclusion highlights for 2022-23
Some examples of work we have done in the last year in working towards being a more inclusive place to work.
Making our Awards for Excellence ceremony more inclusive
The Met Office's Awards for Excellence is an opportunity to celebrate and recognise both individual and team successes, the awards showcase all that's good about the Met Office and are centred around our values.
Following two years of online awards events due to COVID-19 restrictions, our awards in December 2022 offered the opportunity for a return to 'real life' celebrations. However, we wanted to build on the success and inclusivity of our virtual events and continue to consider the needs of colleagues who are not located in our Exeter headquarters.
Our event comprised of an in-person event in Exeter that was live streamed and accessible to all staff and locations, as well as the recording being available after the event. We also collaborated with members of our Accessibility & Disability Staff Network to make the event more inclusive by:
Having reserved seating near the stage.
Creating an accessible refreshments seating area.
Ensuring any films created did not include loud music or flashing.
Creating a quiet zone for people to watch the awards in the building but away from the actual ceremony.
Ensuring the stage was fully accessible with steps and a ramp.
 
"Thank you, Internal Comms, for going the extra mile to make things accessible and inclusive this year.
I was very glad to have a quiet room to watch the awards"
Met Office employee, 2022
Embracing Hybrid Working
As an organisation, we have been looking at the way we work since May 2020. Over the past year, we have been focussing on providing an effective and practical hybrid working environment with a culture of wellbeing, flexibility, and diversity at its heart. In the last year, we have:
Redesigned one of our floorplates into a quiet workspace, for staff who need a quiet space to concentrate on work.
Introduced dedicated spaces to take Teams calls or have one-to-one conversations.
Introduced Microsoft Surface Hub S2 devices (interactive whiteboards for remote working) in various Exeter meeting rooms.
Created technology etiquette so continuing to raise awareness about ensuring meetings are inclusive and accessible for all.
Produced regular news stories sharing people's experience of using new technology or spaces.
Refreshed Team Charters, so they continue to provide a common framework and narrative for teams to be able to share and understand each other.
As we embrace hybrid working, our emerging guidance will allow employees and managers to make appropriate decisions on how they work, so maximising performance and productivity whilst maintaining a good work/life balance.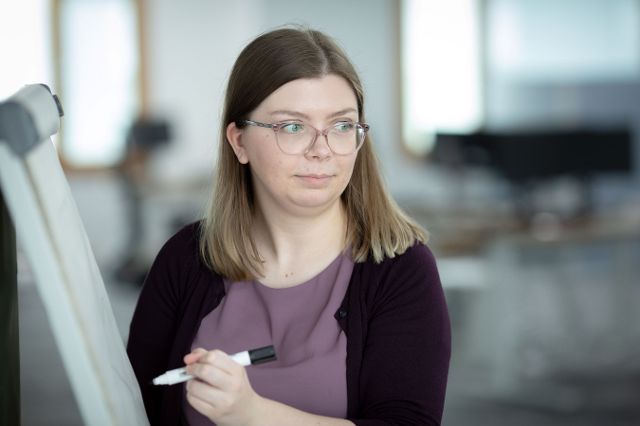 MetNet - Creating an inclusive intranet
MetNet is the Met Office's intranet, serving colleagues across the organisation with news, updates, and key information on a daily basis; acting as a one stop shop for all colleagues.
Our old MetNet was hard to navigate, information was difficult to find, and it didn't meet accessibility compliance guidelines. The goal of the new MetNet project was to create not just a new intranet but a digital workplace which provided better opportunities to connect and collaborate.
Focus groups helped to identify user requirements, what worked and what didn't, and our Accessibility & Disability Staff Network played a crucial role in user testing and feeding back about accessibility.
Our new MetNet launched in July 2022, it is integrated with Microsoft 365, making it much easier to find information and has a much-improved search functionality.
Empathy Lab
In January 2022, we hosted our first Empathy Lab, a three-day event in partnership with All Able. The Empathy Lab was an opportunity to facilitate discussion and raise awareness of digital accessibility through interacting with a range of assistive technologies. Over 270 employees participated in the event, by either visiting the market stand in our Exeter building or attending virtual or bespoke team sessions.
As part of the event, we developed '10 steps to digital accessibility', practical guidance employees could take away and immediately implement.
Following the event, a steering group has formed to grow knowledge and skills of digital accessibility across the Met Office.
Say My Name - Audio name-badges
Our names are entwined with our personal identities, often chosen with care and laden with meaning, yet for some colleagues, their name is routinely mispronounced and for others their first names and surnames are mixed up. Our ED&I Team, and Black and Asian Minority Ethnic Staff Network (now known as EM-Power Network) launched the Say My Name project in October last year. Working with the Social Inclusion Team at Warwick University, volunteers were asked to create an audio name-badge within their email signature and evaluate how useful it was as a tool. Over 50 people participated in the pilot, with the majority of participants agreeing to keep using the badge after the pilot. Work is now taking place to include audio name-badges in our branding guidelines for email signatures.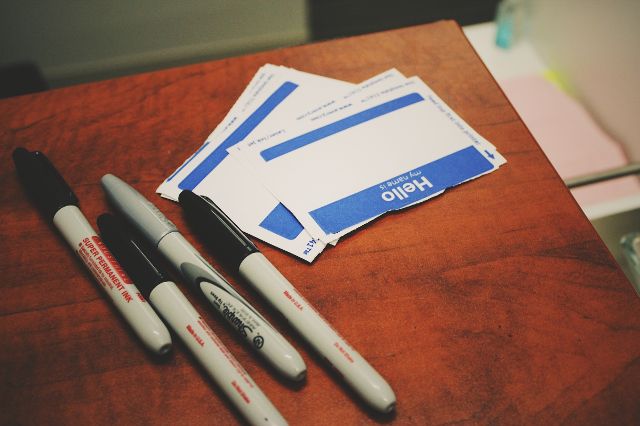 Making workplace adjustments more inclusive
Changes to Access to Work funding, gave us an opportunity to review our workplace adjustments guidance and process. As part of this review, we conducted a survey to understand employee's experiences and the results showed that we needed to improve our process and guidance. We know that even making small adjustments can have a positive impact on the wellbeing, experience and performance of our colleagues and help staff feel more valued and supported.
Over the last year we have:
Brought together a cross directorate working group to improve our workplace adjustments offer.
Centralised the costs for all workplace adjustments, using a dedicated cost centre for all requests.
Developed a software catalogue which includes assistive software applications that are approved for use on Met Office devices.
Started to make information easier to find on the People Centre.
Engaged with our Staff Networks and kept them informed with our ideas.
In early summer, we will be launching our new guidance along with introducing a workplace adjustments passport; a passport that can be used by any member of staff who feels they may need additional support at work. This is in recognition that we all may require a workplace adjustment at some point in our working life, and that adjustment may be on a temporary or long-term basis. For example, staff who:
Have caring responsibilities.
Are observing religious events.
Are transitioning.
Require structured breaks for specific medical reasons.
Are experiencing menopausal symptoms.
Require specialist software such as speech recognition tools or ergonomic adjustments to workstations.
Equality Impact Assessments
As a public body we are required to have due regard to the need to eliminate discrimination, advance equality of opportunity and foster good relations when making decisions and developing policies. To do this, we need to understand the potential impacts our proposed activities have on different groups of people, so we undertake equality impact assessments. Examples of where we might do an EqIA include:
Implementation of a new strategy or policy.
Redesign of a floorplate in our offices.
Restructure of teams or areas of business.
Introduction of change initiatives as part of our change management process.
Events such as our awards ceremony.
In May 2022, we launched our EqIA learning workshop, the workshop offers colleagues the opportunity to increase their awareness and understanding of EqIAs, so enabling them to be more confident about completing an assessment. Over 25 people have participated, and additional ad-hoc team sessions have also taken place. Over 40 EqIAs have been undertaken.
We want to develop this work further over the coming year and look at whether we can create a digital EqIA template, this could help increase completion rates but also help us to monitor actions identified in EqIAs better.
Education Outreach
Our Education Outreach programme contributes to achievement of the Met Office purpose via two key objectives aimed at 3-18-year-olds:
Objective 1
To help young people stay safe and thrive during severe weather and in a changing climate by helping them to learn about weather and climate and act with confidence.  This includes knowing where and how to access authoritative, reliable information. 
Objective 2
To help young people discover the wide variety of careers at the Met Office and related sectors. Communicating the current and future skills we need.
Running parallel to these is a support objective to increase the number and diversity of young people reached by the Education Outreach programme.  This strengthens delivery in a number of ways.
It enables a greater and more diverse range of the population to make better sense of scientific information and act on it.
It helps to increase the number and diversity of students within the pipeline of future talent (feeding into Early Careers provision), to better enable current and future skills gaps at the Met Office and across the Science, Technology, Engineering & Maths (STEM) sector to be filled and broader Met Office diversity targets to be met.
It contributes to increased equity in education.
The Education Outreach Programme is being developed and delivered with both equal access and equity of opportunity in mind.  As such, delivery to those whose demographic characteristics are underrepresented among the Met Office and wider UK STEM workforce is prioritised.  However, this does not exclude young people in overrepresented groups.   This is in line with the Public Sector Equality Duty (PSED) requirement to 'advance equality of opportunity between persons who share a relevant protected characteristic and persons who do not share it'.
Data from 2022/23 provide an indication of Education Outreach programme reach, allowing us to assess current scale and diversity of outreach according to the number and type of groups reached, cross referenced against government ED&I data available for schools.  A more comprehensive and robust baseline is being developed across the 2023/24 academic year which will allow additional detail to be considered in future years.
One hundred and eighty-three direct requests for Met Office Education Outreach were made during the 2022/23 financial year, from across the UK. 
The table below divides those requests by type of group against the number provided. We were able to satisfy 24% of requests for Education Outreach in total, with the greatest proportion of requests fulfilled being for Further Education (83%).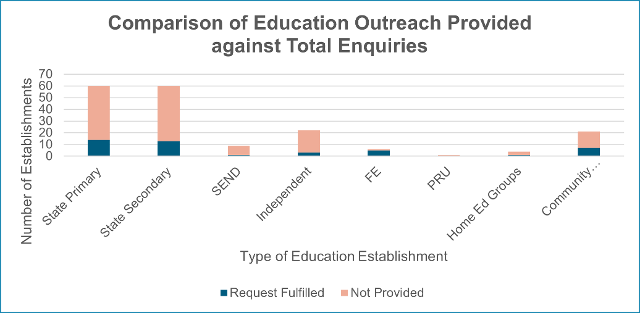 2023-24 Education Outreach Developments
Underrepresented groups are identified from the latest Met Office Diversity Data and UK STEM workforce data, when compared against UK population demographics.  Considering each of the Equality Act 2010 protected characteristics, we can conclude that priority characteristics for 2023/24 are:
Disability
Ethnic minority groups
Sex
Additionally, the Education Outreach programme is prioritising young people according to the following additional diversity indicators, which have historically been linked to disadvantage in education and career opportunities.
Carers and those who are care-experienced.
Socioeconomic background.
First in family to attend/potentially attend university.
Of those groups underrepresented within the UK STEM workforce, studies have shown that socioeconomic status is the greatest predictor of whether a young person follows a pathway into the STEM sector.  
To reach an increased number and diversity of young people across the UK and enable us to fulfil a greater number of direct requests we will:
Provide downloadable support materials and virtual CPD for teachers and community group leaders, expanding our successful Met Office for Schools provision to additional age ranges.  Over 2022/3, Met Office for Schools resources were downloaded 20,797 times.
Increase development and delivery of virtual activities for young people to address the fact that in-person delivery is geographically limited by Met Office locations.
Continue to deliver in partnership with other organisations.
In March 2023, we launched the registration site for our virtual work experience programme, which is being developed in partnership with Springpod and will run during July 2023 for 13-18-year-olds.  The virtual work experience is delivered via a series of modules and interactive sessions, and also involves a variety of work-based assignments.
The number of virtual work experience places is uncapped, and the most recent sign-up statement reports 671 registrations across the country with the following demographic breakdown: 56% female, 30% ethnic minorities, 11% in receipt of free school meals, 2% carers or care-experienced, 21% first in family to go to university.
Alongside the above work to increase diversity and reach, we are also establishing a network of Met Office Partner Schools and Colleges in the southwest.  Working with these partners, we will develop, trial and evaluate activities to determine which have most impact in relation to the two primary Education Outreach objectives.  Those activities found to have most impact will be rolled out across the UK.
Partnership Working
As noted in our foreword, we cannot work in isolation to tackle systemic issues and this year have been collaborating with:
Microsoft to provide opportunities for girls to learn and connect around technology.
Womble Bond Dickson to share good practice and partnership working between staff networks. 
Royal Meteorological Society to discuss ED&I issues faced by meteorological bodies.
Southwest Community of Practice, to ensure we can meet the Civil Service Diversity and Inclusion Strategy and Government ambitions.
Exeter ED&I Partnership Group to share good practice locally.