Early Careers
Offering a range of programmes to develop skills and kickstart careers.
We offer a range of early career programmes from work experience, apprenticeships, placements, graduate development, and doctoral training. In 2022, we launched our Early Years Careers Strategy, this aligns to our corporate and ED&I strategies and the Civil Service apprenticeship strategy. It also links with Educational Outreach and the Met office Academic Partnerships and builds on our past success but ensures we remain flexible to our future skills requirements.
We have developed several principles to guide our strategy:
The range of programmes are designed to offer long term development rather than fill immediate resource gaps.
Programmes are supported by trained line managers, buddies and mentors with clear roles and responsibilities.
Summer interns and industrial placements are a pipeline to graduate programmes.
Apprenticeships are a pipeline for permanent roles.
Educational outreach is an opportunity to increase attraction and engagement.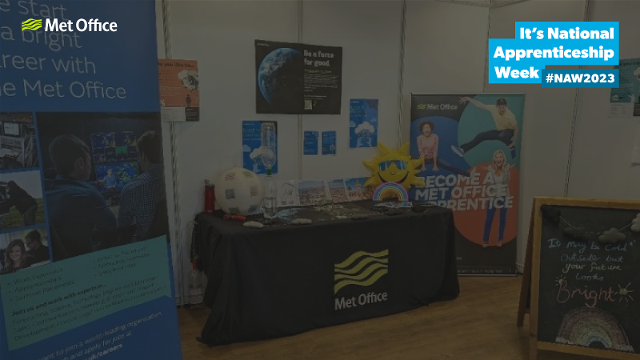 Our key activities in the last year include:
Submitting bids to host a total of 9 interns across the Civil Service Autism Exchange Internship Programme and Summer Internship Programme 2023.
Offering 2 engineering micro-internship summer 2023 opportunities for University of Plymouth students declared as neurodivergent and/or with a disability.
Recruiting the first civil service Digital Accessibility apprentice.
Recruiting new apprentices on Level 2-4 apprenticeships.
Hosting sessions with our ED&I Team and Black Asian Minority Ethnic network lead as part of inductions for apprentices and industrial placements.
Creation of application tips on early careers adverts to support those who may face barriers when applying for opportunities.
We have been working to ensure that our adverts reach a much wider audience as our recent industrial placement advert campaign picture shows: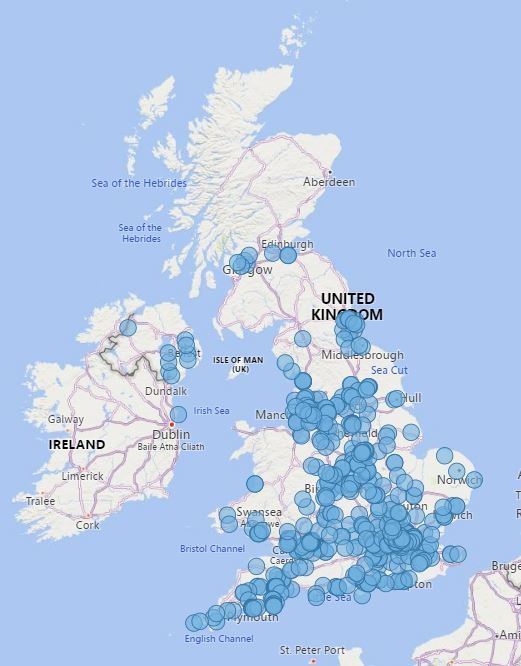 The following has been calculated based on headcount of employees whose primary roles fall within the staff category of 'Apprentices' or 'Trainees and Placements' as of 1 March 2023.
| Sex | Proportion of the group (%) |
| --- | --- |
| Male | 62.5% |
| female | 37.5% |
| Ethnicity (Grouped) | Proportion of group (%) |
| --- | --- |
| White | 80.4% |
| Other Ethnic Groups* | 10.7-19.6% |
| Blank  | <10.7% |
| Prefer not to say | 0% |
*This includes Arab, Asian/Asian British; Mixed /Multiple Ethnic Groups.
| Sexual Orientation (grouped) | Proportion of group (%) |
| --- | --- |
| Heterosexual/Straight | 67.9% |
| LGBQA+ | 16.1% |
| Prefer not to say | <10.7% |
| Blank | <10.7% |
| Gender Identity (grouped) | Proportion of group (%) |
| --- | --- |
| Male | 58.9% |
| Female | 32.1% |
| Identify in another way or Prefer not to say | <10.7% |
| Blank | <10.7% |
| Disability | Proportion of group (%) |
| --- | --- |
| Yes | 10.7% |
| No | 89.3% |
| Age group | Proportion of group (%) |
| --- | --- |
| Under 25 | 80.4% |
| 25-34 | 12.5% |
| 35-44 | <10.7% |
| 45-54 | <10.7% |
| 55-64 | 0% |
| 65 and over | 0% |
| Religion or Belief | Proportion of group (%) |
| --- | --- |
| No religion | 66.1% |
| Christian | 10.7% |
| Other religion | <10.7% |
| Prefer not to say | <10.7% |
| Blank | <10.7% |