Staff Networks highlights
Our staff networks helping people feel like they belong.
We want the Met Office to be a great place to work, our staff networks are critical to us achieving this. With the addition of the Religion and Philosophical Belief Network in the autumn of 2022 and the amalgamation of the Dementia Carers and Carers Support networks we now have 12 networks.
Our networks help:
people feel like they belong, providing a supportive and safe place for employees to share their experiences.
improve our working environment by providing advice and guidance.
in providing feedback on policy formation and contributing to equality impact assessments.
in undertaking accessibility testing.
They work closely together providing an important source of mutual support and solidarity on common issues.
Over 400 people engage in our networks and sponsored groups. Each network is sponsored by a member of the Executive Leadership Team. Recently colleagues from People Development have worked with network leads to identify areas of development and support.
Several networks in the last year have experienced changes in leadership which has led to some networks having co-leads, so two colleagues' job-sharing the role. This is leading to better sustainability of networks and something that we are encouraging. All leads receive an allocation of time to undertake their role and we are encouraging networks to use our ally community to support initiatives and events.
All staff networks and sponsored groups are represented at the Diversity Council, providing updates on network activity but also sharing concerns and issues which are escalated to the ED&I Committee if needed.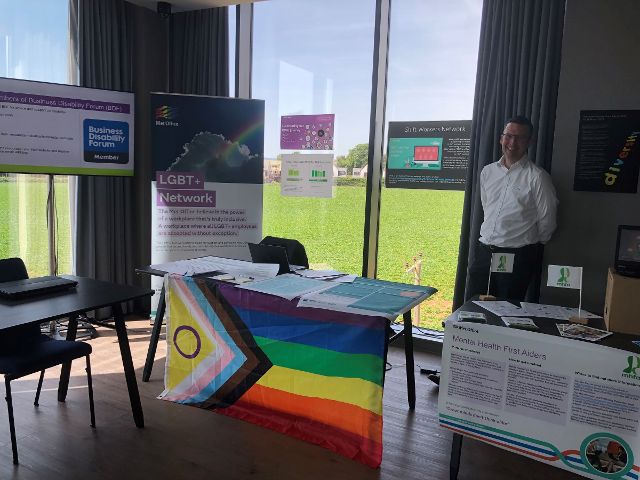 Some network hightlights
Religion & Philosophical Belief Network 
This is our newest network, bringing together a diverse set of beliefs including Paganism, Christianity, Islam, Buddhism, and Humanism but not political belief. This network has had a busy few months, working with our property services to create a faith and reflection space, where employees can take a moment for prayer and religious observance or quiet contemplation. The network for the coming year is planning activities for Inter-Faith Week in November.  

Internationals in the UK 
Our Internationals in the UK network was one of our first staff networks, having started in 2011. This network supports and celebrates the international character of the Met Office. The network supports employees and visiting scientists from outside the UK by:
Providing practical advice of living in the UK.
Improving language skills via a weekly lunchtime English conversation group.
Hosting social events.
To celebrate and recognise International Cultural Day, a visiting scientist from the Korea Meteorological Administration (KMA) facilitated a session about the cultural differences between Korea and the UK. Offering his insight on a range of subjects including food, education, housing, the workplace, and the many keys British houses have!
The network has also acted against hate crime, this follows on from an incident of racist abuse a visiting scientist experienced in a public area in Exeter. Working with the ED&I team, the network developed a survey to understand experiences of hate crime. Initially shared with members of the network and then more widely during Hate Crime Awareness Week in November 2022. Over two-thirds of those who responded had been a victim of hate crime in a public space.
As a result, we are updating our ED&I Hub to include information on how to report hate crimes and the support available for victims. The findings have also been shared with Exeter Community Safety Partnership, who are keen to encourage other organisations within the city to undertake surveys.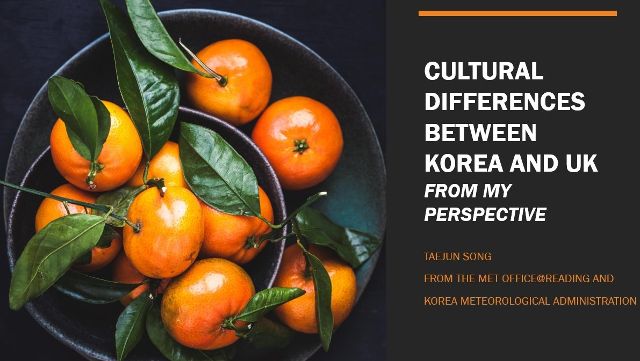 Accessibility & Disability Network 
As well as supporting colleagues, our Accessibility & Disability Network have been pivotal in assessing the accessibility of our new intranet – MetNet. In the past year, they have also:
Provided feedback on the layout, colours, and sound levels of our quiet floorplate (a working space similar to a library).
Provided advice about how to improve the accessibility of our Awards for Excellence event.
Undertaken a review of training modules and feeding back on inaccessible learning materials.
Assessed the usability of our new Health & Safety reporting app.
 
Menopause Network 
In 2022, the Met Office signed the Menopause Workplace Pledge, demonstrating our intention to support employees who are experiencing the menopause, the signing of this pledge was led by our Menopause Network. The network collaborated with our People Team to develop guidance and a pocket guide for line managers to raise awareness of menopause transition and how to have supportive conversations with colleagues.
Shift Workers Network
Our Shift Workers network supports a range of employees that span weather forecasting, flood forecasting, and observations. In 2022, the network developed a series of seminars with the aim of helping shift workers thrive by recognising how shift work can impact on health, safety, and wellbeing. Monthly seminars were held covering a range of topics including sleep and sleep science, wellbeing, communication, time management and career coaching.