"I feel empowered, driven and incredibly passionate about what I do"
Angela Gordon Lennox reveals what inspired her to join the Met Office and why she is motivated to work in technology.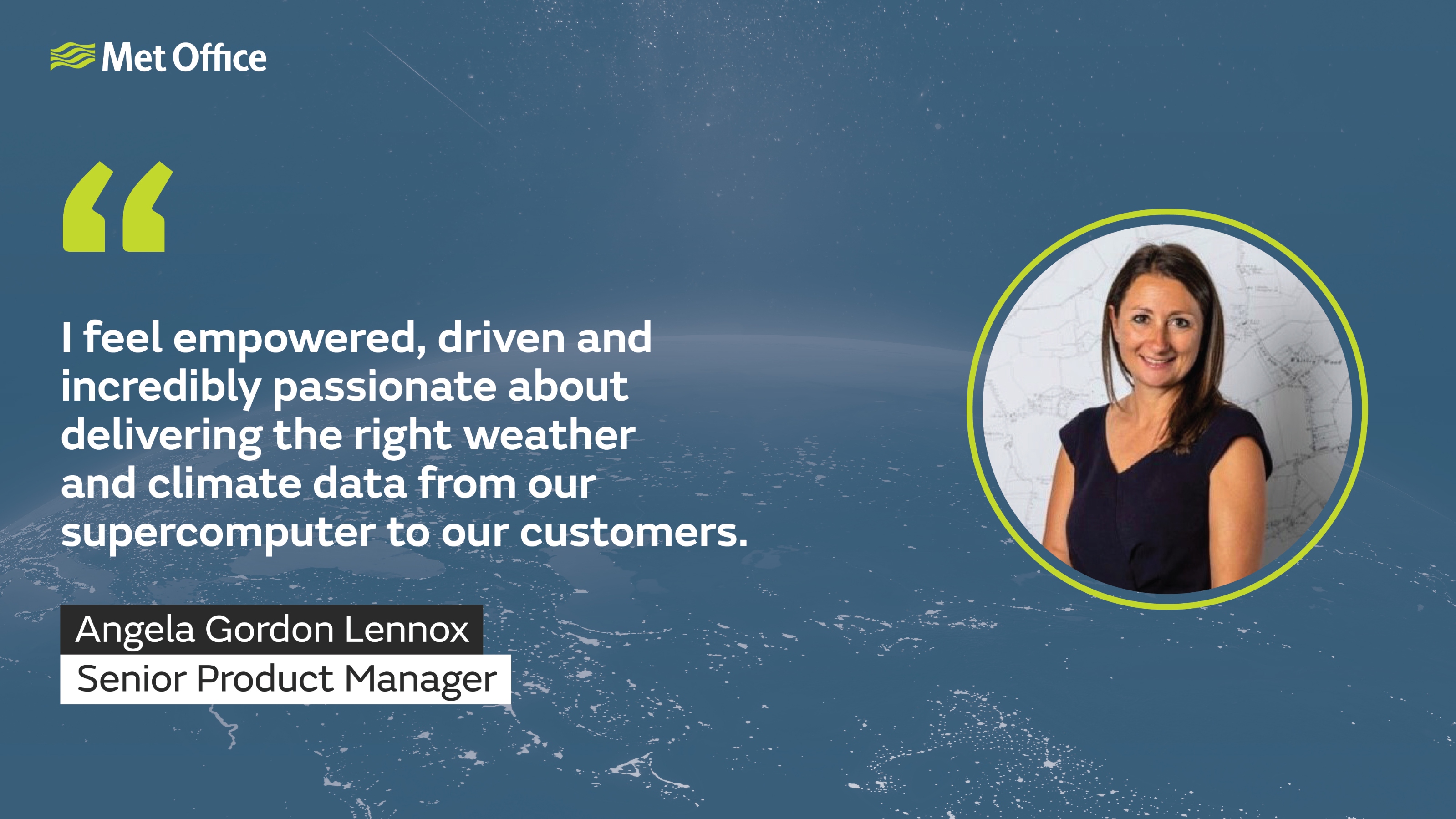 My name is Angela, and I'm a Senior Product Manager within the Technology Infrastructure and Operations department at the Met Office. We aim to provide world-class technology to support our world-leading science and services that help people make better decisions to stay safe and thrive . My team ensures the secure and efficient delivery of weather and climate data from our supercomputer to our customers. For example, we provide weather data to the aviation industry to help aircraft to fly safely. I lead our product vision and strategies, which are designed to create maximum value and impact for the Met Office and our customers.
Before I joined the Met Office in August 2021, I worked in Product Management within various industries including data, property, water and power. I was happy working in the private sector, and only reconsidered my career path when I was made redundant.
I wanted to work for an organisation that I could be proud of and where I could contribute to making a difference in the world. The Met Office delivers on both counts. It's such an inspiring and rewarding place to work, and I love being part of it. We have a clear purpose and values that I can get behind, including being a force for good.
I would certainly recommend the Met Office for women (as well as men) who are interested in working in technology. Despite research showing that women don't tend to consider a technology career, the majority of people in my immediate team are women. I'd never worked in a technology department before joining the Met Office, and I was promoted after less than a year here.
I feel incredibly well supported doing my role at the Met Office. Everyone has got each other's back, and the Senior Leadership Team consider our wellbeing to be a top priority. Time is also invested in learning and development opportunities, making it a really great place to work and grow. This support makes me feel empowered, driven and incredibly passionate about delivering the right weather and climate data from our supercomputer to our customers.
To see the latest job opportunities at the Met Office, click here.