Tess's Journey From Engineering Apprentice To Technician
Tess Brock shares her career journey at the Met Office.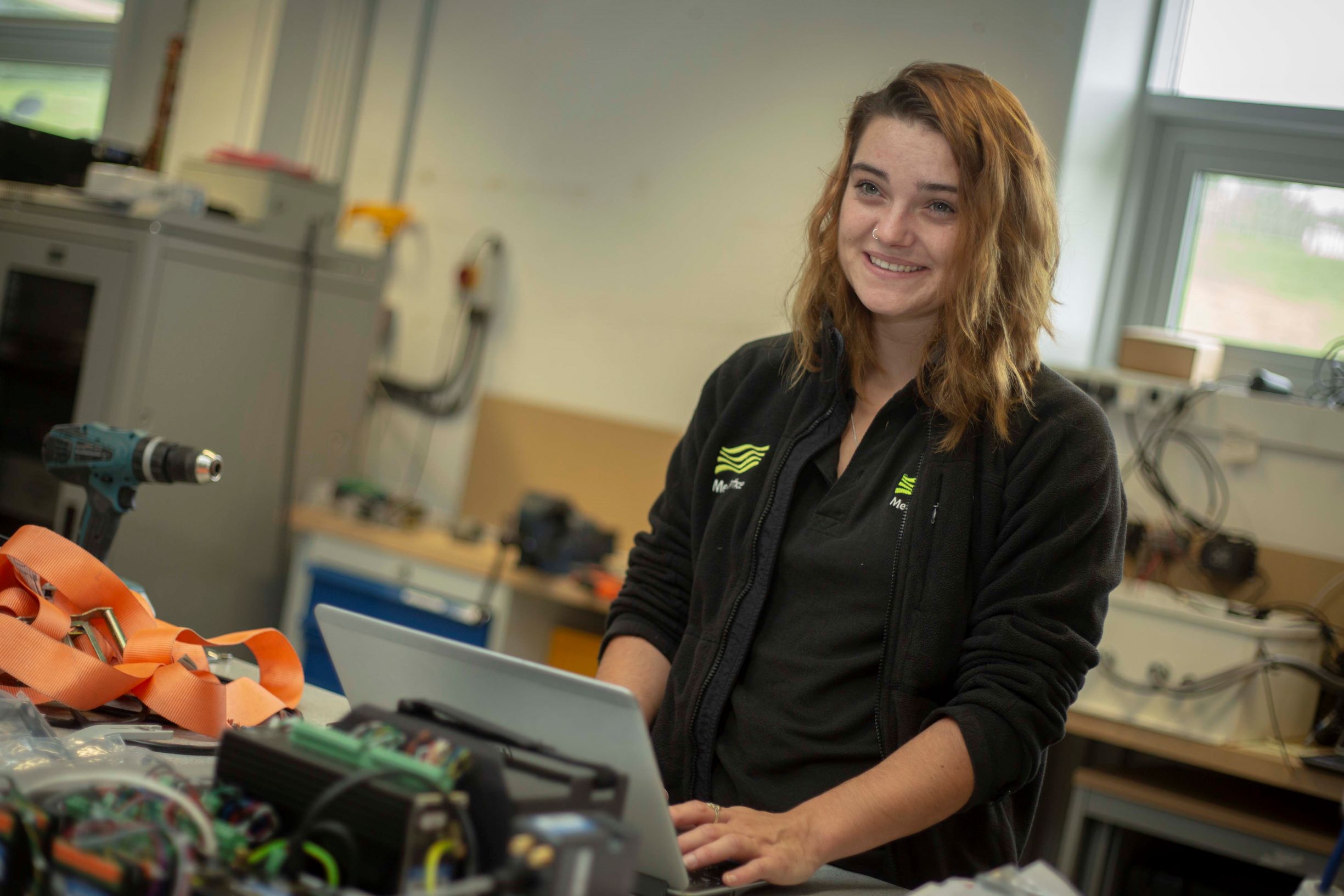 What attracted you to the Met Office?
When I discovered the engineering apprenticeship position advertised online, I was immediately intrigued about what engineers at the Met Office do. Also, who wouldn't want to work for a worldwide recognised organisation!
How did you start working at the Met Office?
I started at the Met Office as a Level 2 Engineering Apprentice. I then moved on to a Level 3 programme before being fortunate enough to gain a permanent position as a Technician within the same Observations team I successfully completed the apprenticeship.
What kind of training and development opportunities have you had at the Met Office?
I started at the Met Office with almost no engineering experience after doing A-levels. In my first year at the Met Office I completed a Level 2 BTEC in Engineering followed by a Level 3 BTEC in Electrical/Electronic Engineering for 2 years alongside getting hands-on job experience.
The Met Office runs a wide variety of courses through their own college for employees. I've also completed some external courses relating to RADAR systems and Radio Frequency Fundamentals that the Met Office supported me to do.
Now I am in the Technician role, the Met Office are funding me through a HNC in Electrical Engineering which will allow me to progress even further. 
What experience have you gained while at the Met Office?
During my apprenticeship, I worked with various engineering teams which provided me with experience of a wide range of engineering systems we use within the Met Office to collect weather observations from across the country. I learnt about the engineering needed to progress initial ideas through to operational systems and the ongoing maintenance.   
What sort of things have you been doing in the last 12 months?
My time has mostly been spent on one of our major engineering projects. This is a network wide upgrade of all of the land-based weather observation stations and working on this has allowed me to travel across the country and overseas completing various engineering tasks.
What do you get up to day to day?
My day to day tasks vary, mostly depending if I am working away or in the office. While in the office, I'll spend my days building and testing weather observation systems, preparing equipment for installations and assisting my colleagues with various other ongoing projects. When I'm out of the office, I spend my days installing new equipment or upgrading various hardware, ensuring the systems are fully functioning and testing communications between the site and the HQ.
What does the role involve that people might not expect?
People are surprised to hear about how often I get to travel across the country (with potential overseas travelling) to complete various jobs. I get the opportunity to visit various places I never thought I'd have the opportunity to before joining the Met Office.
How do you think your career might progress at the Met Office?
I hope my career with the Met Office continues and I'm able to progress through the various engineering levels here. I'd like to become a senior engineer in the future.
What does the Met Office give you that you feel you couldn't get elsewhere?
One aspect of the Met Office that I've found to exceed many other companies, is how much they are willing to invest in your career within the organisation. The Met Office are always keen to continue building your experience and knowledge.