I've worked with a lot of women who inspire me
Krista Hammond, Senior Space Weather Account Manager, discusses her career to date.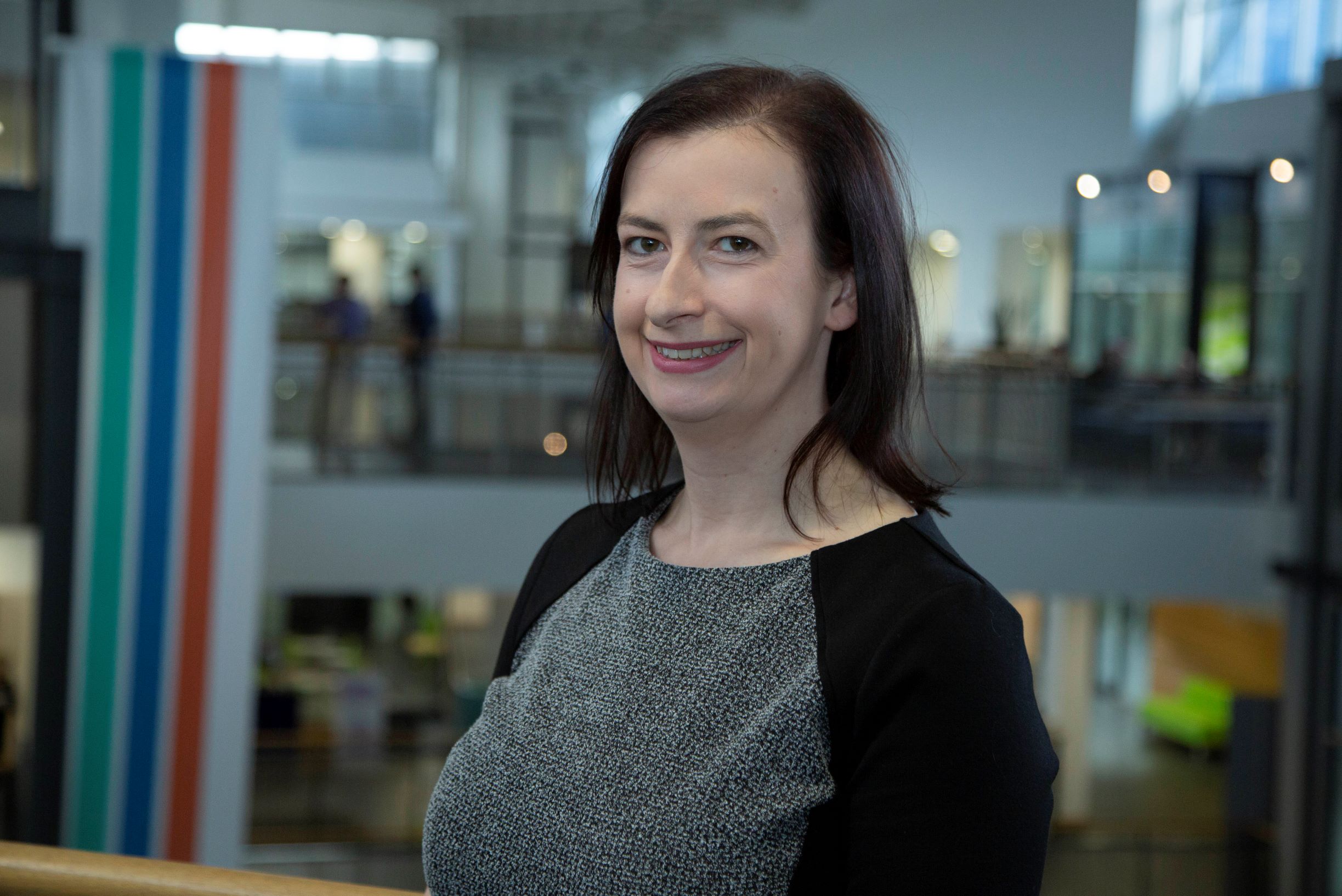 What do you do and why is it important?
I am the Senior Account Manager for Space Weather. I'm also a Space Weather advisor, and do occasional shifts in the Operations Centre.  Space Weather refers to conditions in space that affect the Earth and near Earth environment - a large space weather event can impact on critical national infrastructure, technology, and communications systems. For this reason, Space Weather is on the Government's National Risk Register, which underpins the requirement for the Met Office Space Weather Operations Centre (MOSWOC) which has been in 24/7 operations since 2014, providing forecasts and warnings to help our government and other customers understand the risks of space weather and mitigate against the impacts.
In my role as Senior Account Manager, I manage relationships with national and international customers and collaborators. These include other national met services that have, or are establishing, space weather forecasting capabilities.  
Tell us a bit about your career journey…
For most of my career at the Met Office I was a Meteorologist. I started as a trainee forecaster back in 2008, and after my initial forecasting training here at the Met Office College in Exeter I moved up to Aberdeen to complete my on the job training. I stayed there for a few years, mostly forecasting for the aviation, commercial and marine customers, before returning to Exeter. Whilst a meteorologist, I undertook detachments to the BBC. This meant working directly with the customer, which is something that doesn't really happen in Operations Centre and is invaluable in getting an insight into how our forecasts are used and interpreted.  When I progressed to Senior Operational Meteorologist, I began working in the Hazard Centre, which comprises the EMARC (Environment Monitoring and Response Centre) and Space Weather benches. After a short secondment to Service Management, with the responsibility for the Public Weather Service forecasts, I joined the Space Weather business team last May.
What's the best piece of career advice you have received?
It's a bit of a cliché but take all the opportunities that you can – even if it puts you out of your comfort zone. I was never a great fan of public speaking, but it's something that I've become a lot more comfortable with as I've become involved with delivering presentations and workshops, which gives me to opportunity to get out and really engage with the end users of our forecasts – and even sit on a panel at the Fall American Geophysical Union (AGU) conference in December.
What do you enjoy most about what you do?
I particularly enjoy the projects that involve collaboration to set up new services. Last year, a new global Space Weather advisory service for aviation was set up. This is an international effort, with three global space weather centres providing space weather advisories, with each centre leading for two weeks before handing over to the next centre. The Met Office is part of a consortium with multiple other countries. It was really rewarding to see the service go live in November.
Who has inspired you most in your career?
This is a tough one, I don't think I could narrow it down to one specific person! During my career here I have worked with a lot of women who inspire me with what they have achieved, and their drive and work ethic, which is aspirational for me.