Someone said I would never work for the Met Office
Laura Gilchrist, Deputy Chief Meteorologist, discusses her career to date.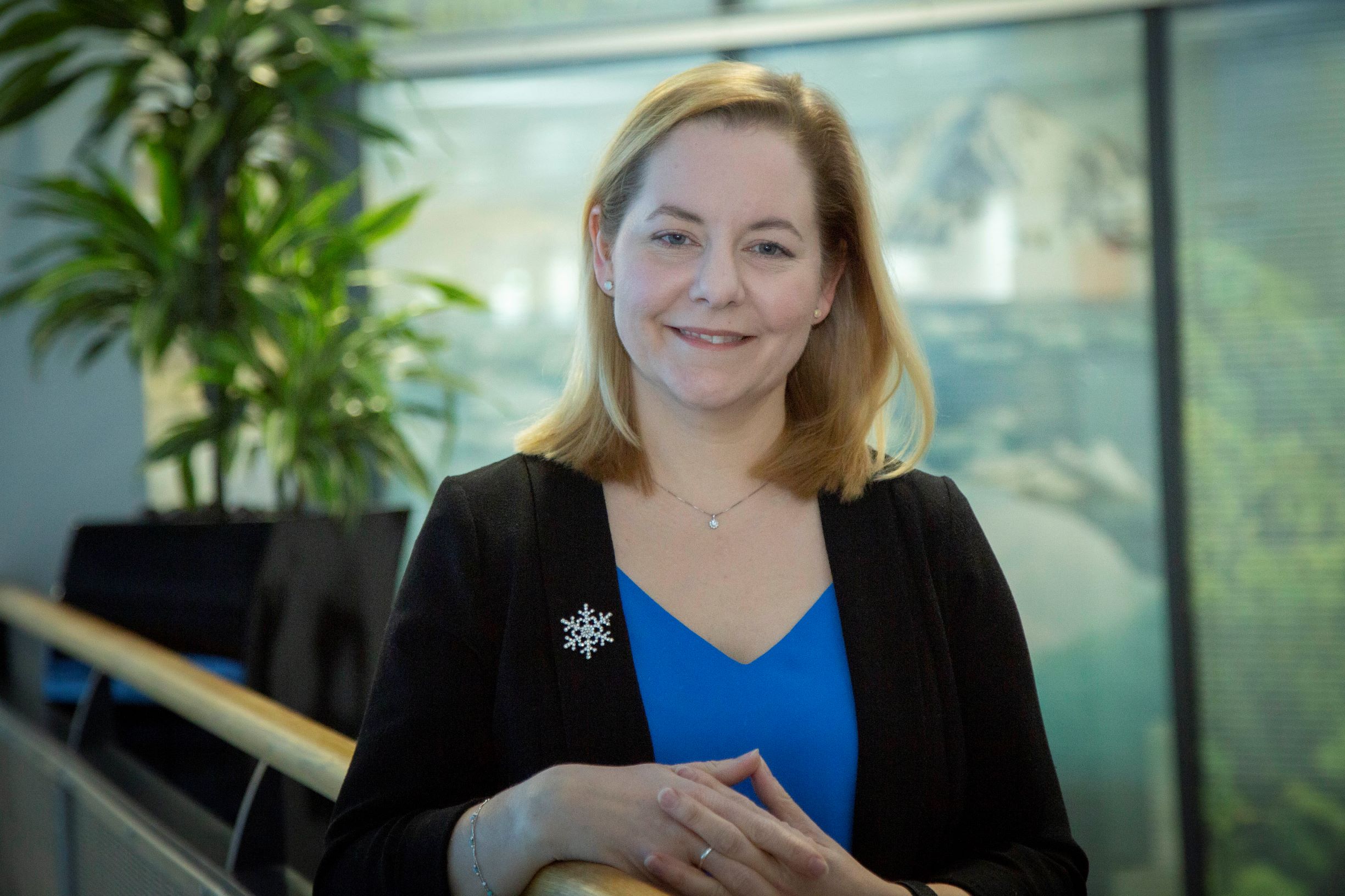 I am a Deputy Chief Meteorologist in the Operations Centre Guidance Unit. This is one of the key underpinning capabilities of the Met Office;, providing expert analysis of numerical weather forecast model output. It is my role to assess as much of the available data as is humanly possible and provide guidance on what I conclude to be the 'most likely' forecast. This guidance is then used by my colleagues in teams based in Exeter, around the UK and across the world to maximise consistency of advice and quality of products provided to the Met Office's many and varied customers and stakeholders. Probably the most important part of my job is to assist the Chief Meteorologist to issue weather warnings as part of the National Severe Weather Warnings Service, which exists to warn the public and emergency responders of impacts caused by severe weather.
My Met Office career has been a little different to those of my colleagues in the Guidance Unit. After graduating in 2002 from the University of Reading with a BSc (Hons) in Meteorology, I joined the Met Office but based at the BBC Weather Centre at Television Centre in west London as a Broadcast Assistant. Over the course of the ten years I spent in total with BBC Weather I was trained to do weather presenting both for radio and television, so was able to actively contribute to the BBC's output as well as being the 'behind-the-scenes' meteorologist providing my knowledge and expertise to one of the Met Office's most high-profile customers. My time as a media meteorologist with BBC Weather was interspersed with formal forecasting training at the Met Office College in Exeter in 2007, followed by a two-year stint with a private weather company. Working with BBC Weather left me with many great memories and experiences, but most of all set me up with a valuable set of skills which, when I moved into my current role in 2015, enabled me to translate the complex science that underpins my expertise into advice for a wide range of internal and external customers and stakeholders.
It's perhaps strange to call it the 'best' piece of career advice I've had, but whilst at university I was advised by one member of my department (who shall remain nameless) that I would never work for the Met Office. It was great advice in the sense that it made me even more determined to achieve my long-held ambition and prove the individual wrong. Now, not only have I achieved that ambition but I've even exceeded my own expectations by becoming a member of the Guidance Unit. There have been fewer than ten women who have ever worked in this team, so I am immensely proud to be one of those.
As a Deputy Chief,  I enjoy most the challenge of trying to come up with the weather 'story' when faced with an array of numerical weather model output that is often saying quite varied things. It can be very difficult to sort through the variety of outcomes, especially when working to tight deadlines, but it's hugely rewarding to be able to help my colleagues understand where the uncertainties lie and how to convey those to their customers. I work with the Press Office, Communicationss and Media Services teams on news releases and live video streams, and I particularly enjoy contributing to occasional radio and TV interviews. I love being able to translate the complex science into something that the person on the street can understand and thus use to make the best of their day.
I find it impossible single out who has inspired me most in my career so far as I have been fortunate to work with so many brilliant scientists. My former BBC Weather broadcast meteorologist colleagues can have a group nomination, as I was rarely not in awe of how they could find different and engaging ways to communicate the weather forecast to the public, even during spells of fine weather when it varied little day-to-day!