Richard Stone
Richard Stone, Met Office Space Weather Advisor, discusses his career to date
I am a space weather advisor at MOSWOC (Met Office Space Weather Operations Centre) in the Met Office Operations Centre. My job is to monitor images and satellite data about the Sun to produce forecasts, although most people will probably know us for the aurora forecasts.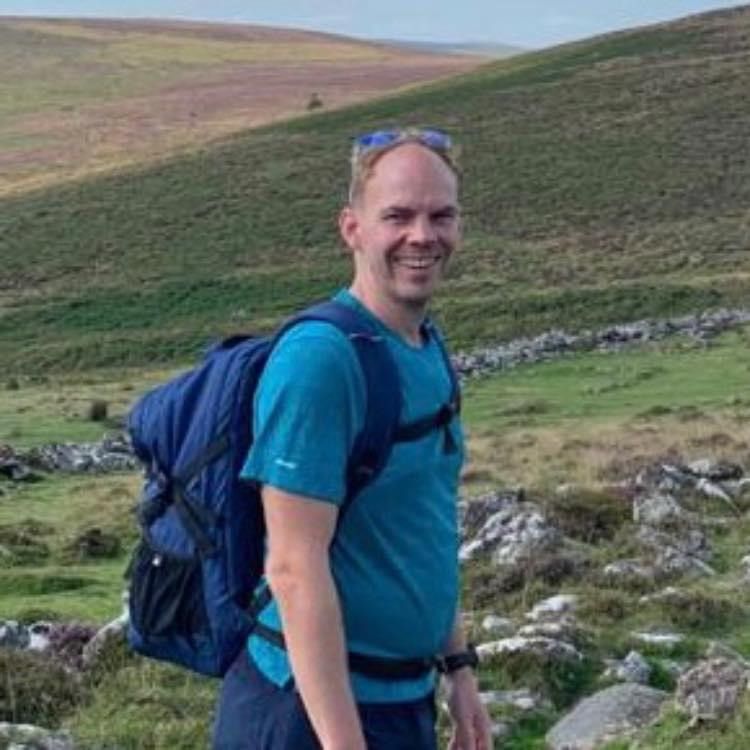 I've always been interested in the weather  
I've always been interested in the weather and researched which qualifications I would need though to become a forecaster. I studied for a master's degree in Physics at Aberystwyth University, but then worked in an unrelated field for five years while applying for Met Office roles. Despite the amount of time that elapsed since leaving university, I actually found that my practical experience of working in the private sector helped in the recruitment process. After four months training, I qualified as a forecaster, six years after leaving university.  
After qualifying as a forecaster, I was posted to the Met Office in Aberdeen, where I started out in aviation and marine forecasting, mainly for the Scottish weather which could be quite challenging. After five years, I transferred to Exeter and eventually moved to the Met Office Hazard Centre, of which MOSWOC is a part. In addition, I have also been deployed as the manager of the Met Office on Ascension Island in the mid-Atlantic and as an observer on the Falkland Islands. 
Space weather was something which had interested me for a while 
I've always enjoyed astronomy and a large part of my university course was about space weather, so it is something which has interested me for a while. When I moved to Exeter, I pursued a role in the Hazard Centre. So, in a way my interest in space has come full circle since I was young. 
I work with some really passionate people who share the same interests as me 
Coming from a mainly physics background, the pure logic of the forecast process and the use of some fairly fundamental physics is really interesting. Plus, as a developing area, there is always something new to learn. I work with some really passionate people who share the same interest in space. I am able to be involved in developing the technology and services which will improve space weather forecasting further and to learn some new skills along the way. 
My career with the Met Office has given me experiences that I wouldn't have otherwise had 
I have visited places and had experiences which I wouldn't have had outside the Met Office. Seeing green turtles on the beach in Ascension, returning to the very beach they were born and seeing penguins on the beaches in Falklands will always stand out. Although flying in a helicopter over the South Atlantic comes pretty close.  
My advice for people considering a career in Meteorology 
There are many ways into meteorology and several roles, so if the weather interests you, there is likely a way into forecasting and a job that suits you. Personally, I was from a school where going to university was almost unheard of, but knew it was something I wanted to do and despite it being an unusual career path, I made it in the end.
In meteorology and space weather, we are always evolving 
We are always learning about the Sun and its effects on the Earth. Every event helps us to learn something new and to provide expert advice to our customers.