Accuracy performance
We monitor the performance of our forecasts by looking at trends in accuracy over the longer term.
Verification underpins the targets set by government and the Public Weather Service Customer Group (PWSCG). These forecast accuracy targets are part of our ongoing long-term commitment to improving the accuracy of our forecasts to the public. 
Temperature
Forecasts for both maximum and minimum temperature are compared to the actual values observed at an agreed list of 119 sites across the UK. The sites used for verification are those where we have quality-controlled data and where we produce forecasts for.
The early morning forecast on our website is used to produce a percentage number of the times when the forecast is accurate to within +/- 2°C. This is based over a rolling 36-month period to smooth out extremes and give a representative average.
Temperature forecast - performance
This information will be updated every month.
Minimum temperature - first night of forecast
86.5% of minimum temperature forecasts are accurate to within +/- 2°C on the first night of the forecast period (36-month average).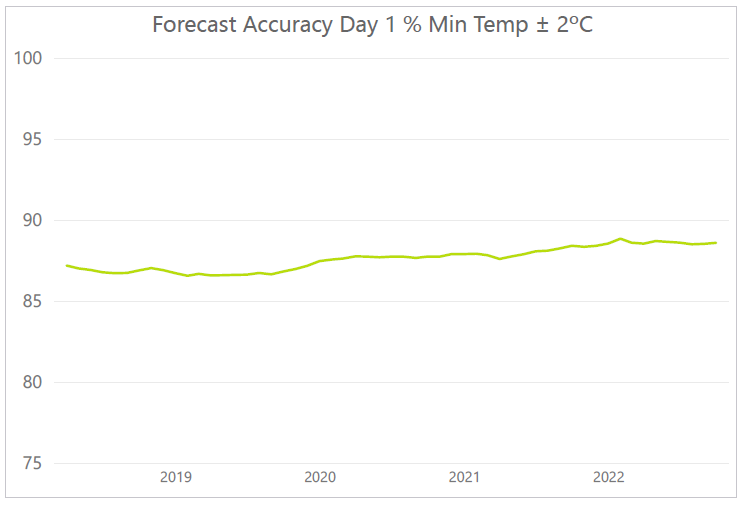 Maximum temperature - first day of forecast
95% of maximum temperature forecasts are accurate to within +/- 2°C on the current day (36-month average).