Weather and Climate Information Services for Africa (WISER)
The WISER programme's mission is to make a step change in the quality, accessibility and use of weather and climate information services at all levels of decision making for sustainable development in Africa.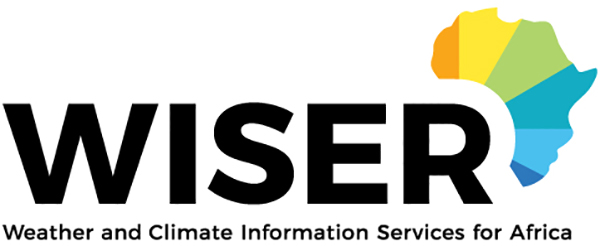 WISER will:
Focus on service delivery, directed by user needs, which support poverty reduction and development
Work holistically to inform climate risk decision making bringing together research, policy and practice
Work with regional, national or sub-national plans, which have involved users
Work through existing and mandated organisations and channels where possible and appropriate
WISER is funded with UK aid from the British people and will deliver maximum value for money by working in partnership and collaboration, capacity building and leveraging funds to ensure long term sustainable delivery and improvement of weather and climate services in Africa.
Find out more about the programme in our infographic.
Fund management and technical leadership
The Met Office has been commissioned by the UK government's Foreign, Commonwealth and Development Office (FCDO) to act as fund manager for the East Africa component of the programme, focussing on the Lake Victoria Basin and surrounding region (Burundi, Ethiopia, Kenya, Rwanda, Tanzania and Uganda). This component aims to improve the quality and relevance of weather and climate information and support its uptake and use.
The Africa Climate Policy Centre (ACPC) is acting as fund manager for the Policy & Enabling Environment Component (PEEC) of WISER, focussing on improving the governance and enabling environment for weather and climate services.
As fund managers, the Met Office and ACPC provide technical leadership and programme development, allocating funds for WISER projects. Details of opportunities as they arise are available on our WISER programme opportunities page.
Projects
Under the East Africa component five quick-start projects using WISER funding were commissioned in late 2015 and commenced work early in 2016. A further series of projects began in 2017. In the commissioning of new projects, applications will be invited to access WISER funding in line with the WISER strategy. Details of any open application rounds can be found on our WISER programme opportunities page.
For information on projects under the Policy & Enabling Environment Component (PEEC) please visit the ClimDev-Africa website.
Supported by:

You may also be interested in the following websites:
African Climate Policy Centre (ACPC) 
Building Resilience & Adaptation to Climate Extremes & Disaster (BRACED)
Foreign, Commonwealth and Development Office (FCDO)