World Meteorological Organization
The WMO, through AMCOMET (African Ministerial Conference on Meteorology), has been leading on various WISER projects across Africa.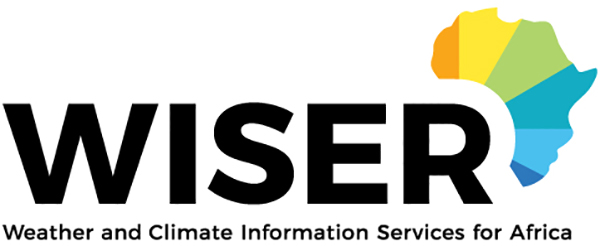 WMO is the specialised agency of the United Nations dedicated to international cooperation and coordination on the state and behaviour of the Earth's atmosphere, its interaction with the land and oceans, the weather and climate it produces, and the resulting distribution of water resources.  
Established in 2010 and a joint initiative of the WMO and the African Union Commission (AUC), AMCOMET is the high-level policy mechanism and the intergovernmental authority for the development of meteorology and its applications in Africa.  
Developing National Strategic Plans
With support from WISER, AMCOMET has been assisting a number of national meteorological and hydrological services (NMHSs) in developing their National Strategic Plans (NSPs). These include the Kenya Meteorological Department, the Tanzania Meteorological Agency, the Uganda National Meteorological Authority, Météo Rwanda and Météo Burundi. More information on these NMHSs can be found on their websites. Read the WMO's national strategy guide and template by following the links.
Supporting the Development and Improvement of  National Strategic Plans - French - March 2020
Supporting the Development and Improvement of  National Strategic Plans - English - March 2020
Regional Climate Centre (RCC) capacity needs assessments
AMCOMET has carried out RCC capacity needs assessments for ACMAD (African Centre of Meteorological Applications for Development), AGRHYMET (AGRiculture, HYdrology and METeorology) and ICPAC (IGAD Climate Prediction and Applications Centre). An overview report has also been produced. Follow the links to read the reports.
Supported by:

You may also be interested in the following websites:
African Climate Policy Centre (ACPC) 
Building Resilience & Adaptation to Climate Extremes & Disaster (BRACED)
Foreign, Commonwealth and Development Office (FCDO)