HadCRUT.4.1.1.0 (previous version)
This of HadCRUT4 has been superseded. The latest version of the HadCRUT4 dataset is available from here.
Land ensemble is built using station data for CRUTEM4 version CRUTEM.4.1.1.0.
SST ensemble is built using HadSST3 version HadSST.3.1.0.0.
Monthly update system has been implemented.
New version numbering scheme has been implemented.
Field status flags have been implemented indicating finalised/preliminary fields based on 12 month rolling update window.
Data can be download here.
Effects on global and hemispheric average time series
The following diagnostic plots show comparisons of global and hemispheric time series for HadCRUT.4.1.1.0 (this version) and HadCRUT.4.0.0.0 (the initial elease of HadCRUT4 data described in Morice et al., 2012).
Global series (NH+SH)/2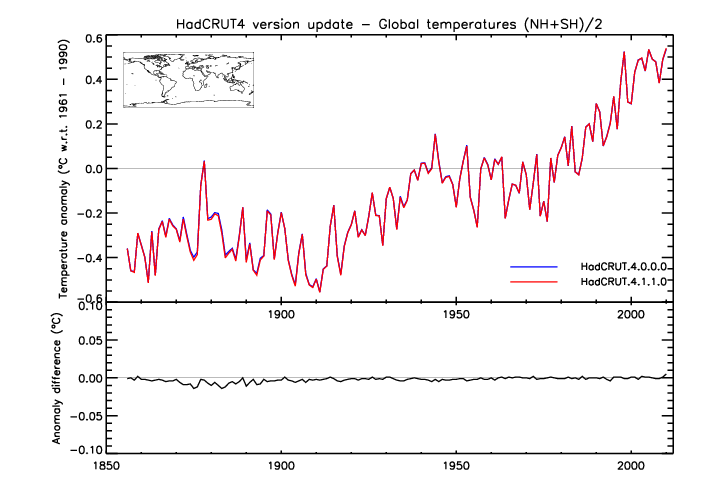 Northern hemisphere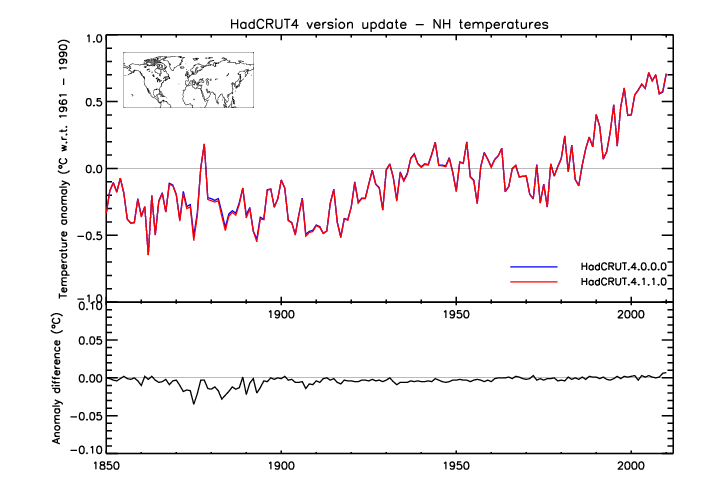 Southern hemisphere series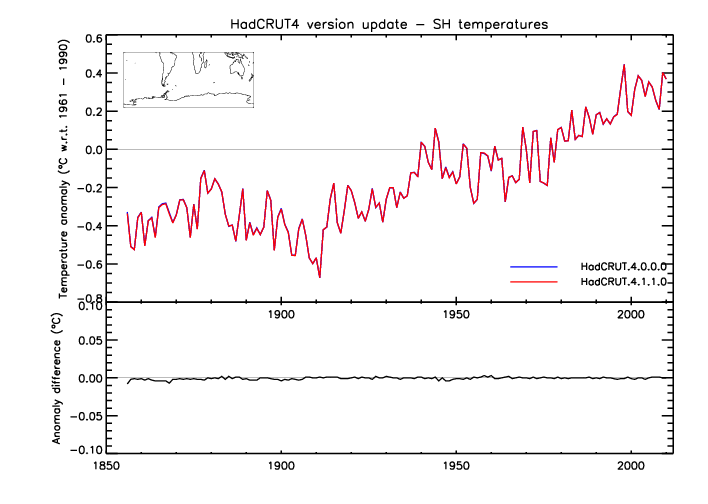 Commercial and media enquiries
You can access the Met Office Customer Centre, any time of the day or night by phone, fax or e-mail. Trained staff will help you find the information or products that are right for you.
Contact the Met Office Customer Centre