HadCRUT.4.2.0.0 (previous version)
This version of HadCRUT4 has been superseded. The latest version of the HadCRUT4 dataset is available from here.
The land ensemble has been updated to use station data for CRUTEM4 version CRUTEM.4.2.0.0.
HadSST3 version HadSST.3.1.0.0 continues to be used as the source of SST data.
Data can be download here.
Effects on global and hemispheric average time series
The following diagnostic plots show comparisons of global and hemispheric time series for HadCRUT.4.2.0.0 (this version) and HadCRUT.4.1.1.0 (the previous version of HadCRUT4).
Global series (NH+SH)/2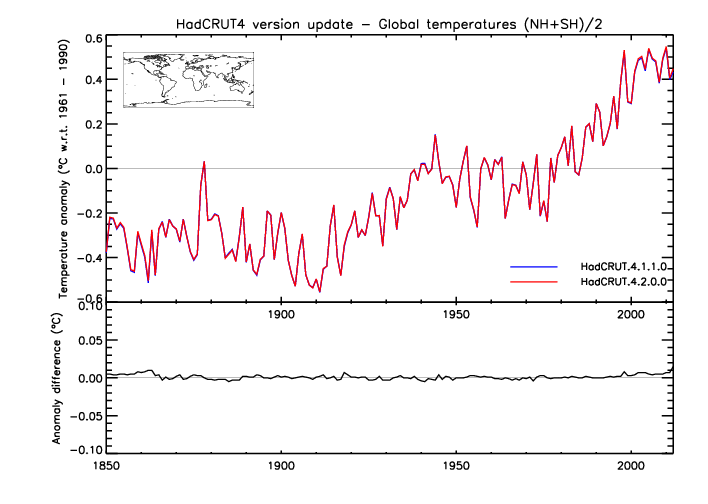 Northern hemisphere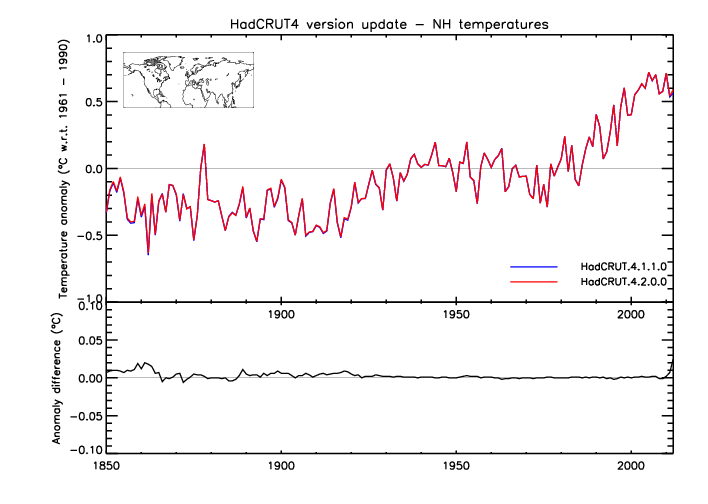 Southern hemisphere series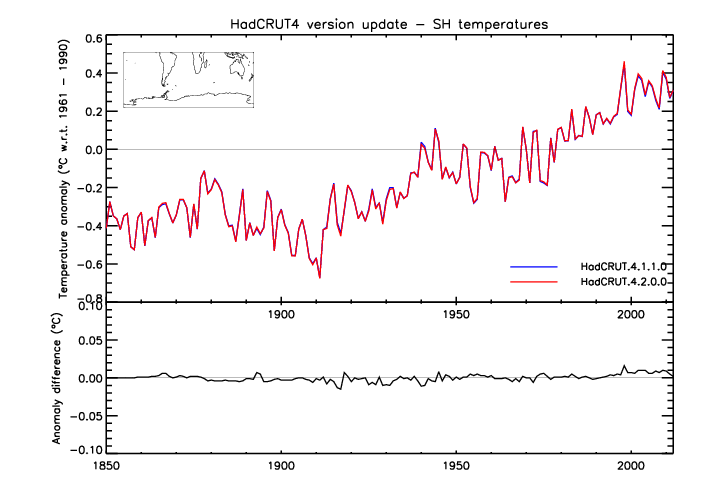 Commercial and media enquiries
You can access the Met Office Customer Centre, any time of the day or night by phone, fax or e-mail. Trained staff will help you find the information or products that are right for you.
Contact the Met Office Customer Centre