Developing rip current warnings in South Africa
Through the Weather and Climate Science for Service Partnership (WCSSP) South Africa project, scientists from research institutes in South Africa and the UK have developed an experimental operational rip current risk forecast.
What are rip currents?
Rip currents are very strong currents that typically occur in a narrow band extending from close to the shoreline out to beyond the surf zone. Due to the strength of the seaward flowing current, which can flow twice as fast as a professional lifeguard can swim (up to 2 m/s) , rip currents can create dangerous conditions for beach goers, resulting in tens of thousands of rescues a year globally, and hundreds of deaths. Rip currents are classified depending on the drivers responsible for the current. One of the most common and better understood are bathymetrically controlled rip currents, where bathymetric refers to the depth and characteristics of the ocean floor (or other bodies of water). Given a known wave regime and tidal conditions, the location and timing of these currents are persistent, typically occurring in a channel or where waves encounter shallow water. Extensive studies of these types of current have resulted in them being more predictable, as the drivers are well understood and can be modelled and forecast. 
Scientific collaboration
Many beaches around the coast of South Africa experience bathymetrically controlled rip currents, creating hazardous conditions for both locals and tourists. In Cape Town alone, 30 people lost their lives in rip currents between 2017-2019, with many more rescued by emergency services. To reduce the impact of this hazard, the South African Weather Service (SAWS) has benefited from working with UK partner the University of Plymouth, as well as other South African organisations such as the National Sea Rescue Institute (NSRI), the City of Cape Town Lifeguards and the Council for Scientific and Industrial Research (CSIR), to develop a risk forecast model for rip currents. Collaboration has been essential for this work, bringing together sea rescue incident records, wind, wave and water level forecasts and hindcasts (where models are run for a historical period) as well as the results of field experiments.
Project impact
The times and dates of known rip incidents were correlated with modelled wave and water level data to find patterns in the frequency and occurrence of incidents during different conditions. These relationships were then used to determine risk levels which could be easily communicated to the public and emergency services. Using these risk levels, a probabilistic operational forecast of rip current hazard for six locations across the Cape Peninsula coastline was developed. These forecasts are generated daily using the SAWS marine forecasts and provide risk forecasts for the next three days.

Figure 1: Example forecast for Fish Hoek between the 5th and 7th of June 2021 (left) and map indicating rip current hazard at forecast locations around the coast for the same period. 
Already this forecast has been used to safeguard members of the public and prepare emergency services. Over a weekend in June 2021, risk forecasts were picked up by Times Live, which helped to publicise the high rip current risk and keep people out of the water in dangerous locations. It is hoped that the skills and capability developed within SAWS during this project will enable the forecast to be extended beyond the case study region.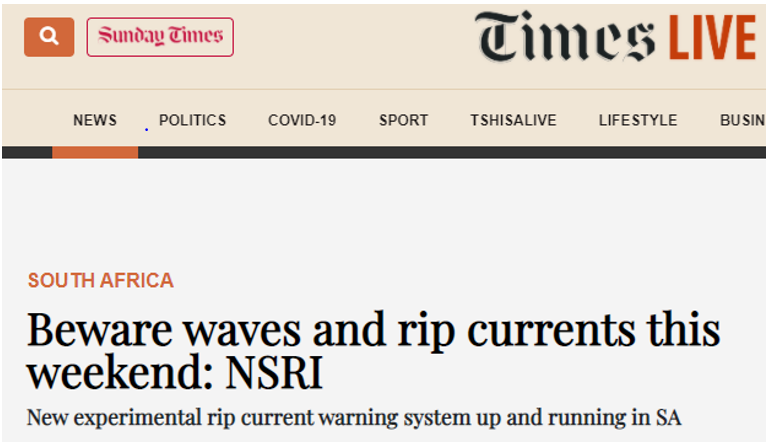 Figure 2: Headline featured in the Times Live on the 4th June 2021
"It is great to see our research being put into action by SAWS through the operational rip forecast. The forecast brings together vital elements needed to predict when rip currents will be most hazardous, including analysis of past lifeguard incidents and modelling and measurements of wave and tide conditions. We are working closely with SAWS on the operational system and look forward to working with all our South African partners later this year to gather field data to provide further calibration for the rip forecast", comments Dr Christopher Stokes, Senior Research Consultant at University of Plymouth.
This project has outlined a methodology for developing and implementing rip current forecasts which could be translated to other regions where rip currents pose a significant hazard.
Supporting the Sustainable Development Goals
Outputs from WCSSP South Africa support the UN's Sustainable Development Goals (SDGs). The development of a rip current risk warning system particularly supports goal 17 (partnerships for the goals). Find out more about how the Met Office supports the SDGs.