WCSSP programme opportunities background
Background information on grant research opportunities and the bidding process
The Weather and Climate Science for Service Partnership Programme comprises projects designed to build the basis for strengthening the resilience of vulnerable communities to weather and climate variability, supported by the UK government's Newton Fund.
The Met Office is a Newton Fund delivery partner on behalf of UK Government.  We are administering the Newton Fund through the Weather and Climate Science for Service Partnerships (WCSSP) programme. The programme draws on expertise across the breadth of the UK research community. We will be allocating funding for WCSSP programme projects through open competition. 
This page provides background information on upcoming calls and the work already underway within each project. You will also find below details of the bidding process and other requirements.
WCSSP research grant bidding process
Details of the documentation required and the process to follow can be found
here
.
Official Development Assistance (ODA) requirements
Details on how to ensure compliance with ODA requirements and guidance on writing ODA compliance statements can be found here.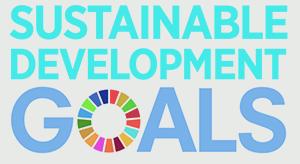 The United Nations SDGs represent a global commitment to transform the world through a sustainable and resilient path to development, focussing on areas of critical importance for humanity and the planet. With the support of the Newton Fund, the WCSSP programme contributes to the SDGs and bids for research funding are asked to consider how the work will contribute to the SDGs. 
Frequently asked questions (FAQ)
Please view our FAQ here.
Project overviews and upcoming opportunities
There are no imminent opportunities 
There are no imminent opportunities 
There are no imminent opportunities 
There are no imminent opportunities 
There are no imminent opportunities