Met Office Hadley Centre for Climate Science and Services
The Met Office Hadley Centre is one of the UK's foremost climate change research centres.
The Met Office Hadley Centre (MOHC) provides climate science and services to help people and organisations stay safe, well and prosperous. We do this by working with partners around the globe to carry out world leading research. This science is used for services which are developed together with end-users to find the most effective approach to managing climate risk. 
Since its foundation in 1990, the MOHC has been recognised as a global partner of choice for climate science and services. Through our years of pioneering research, our scientists have been working alongside international researchers from over 480 institutions and 113 countries outside of the UK.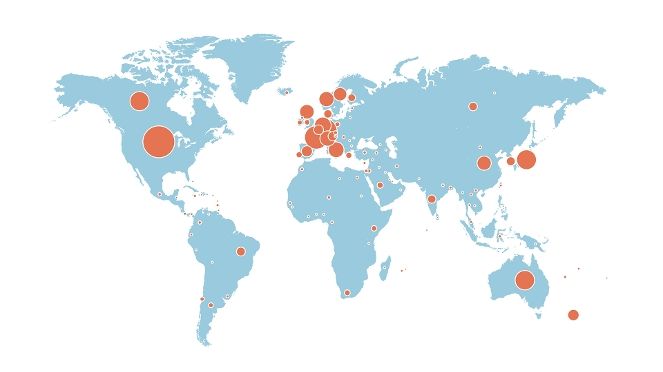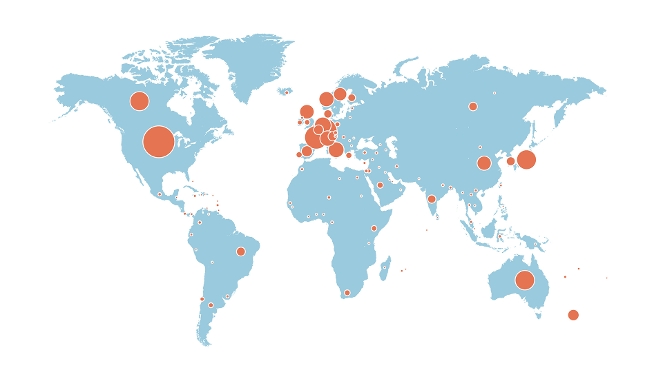 The MOHC has been at the forefront of climate research by:
contributing to all five of the Assessment Reports by the Intergovernmental Panel on Climate Change (IPCC) with 30 Lead or Coordinating Lead Authors, 115 Contributors and 147 Reviewers;
publishing more than 1,900 peer-reviewed articles in scientific literature since 1990, with 152 articles published in 2016;
producing high impact publications that have been cited more than 124,000 times.
Aims of the Met Office Hadley Centre are to:
monitor global and national climate variability and change;
understand physical, chemical and biological processes within the climate system and develop computer models to represent them;
attribute recent changes in climate,
use models to simulate the differences between global and regional climates, and the changes seen over the previous and coming centuries;
undertake scientifically excellent climate research benefitting the UK climate science base while serving the needs of UK government by providing policy-relevant scientific advice in the post Paris context.
Briefings
The Met Office Hadley Centre often provides briefings to the government to summarise important areas of climate science. These briefings highlight relevant Met Office research, explain key concepts, and present key facts and figures.
Recently, a series of briefings were produced on the risks from climate thresholds and feedbacks. This series of briefings is composed of six sections; Introduction, Atlantic Meridional Overturning Circulation (AMOC), Ice sheets, Tropical Forests, Sea ice, and permafrost.
Related pages
Related links
The Met Office is not responsible for the content of external Internet sites