Professor Penelope Endersby to be new Met Office Chief Executive
Author: Press Office
14:18 (UTC+1) on Thu 18 Oct 2018
The Met Office is pleased to announce that Professor Penelope Endersby will be its new Chief Executive from December.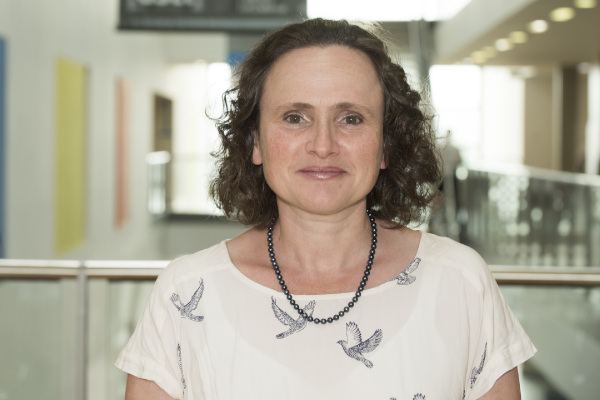 Professor Penelope Endersby joins the UK's world-leading national meteorological service from the Defence Science and Technology Laboratory (Dstl) where she led the Cyber and Information Systems Division and was Acting Chief Technical Officer as well as a Non-Exec Director of Ploughshare Innovations, the MOD's technology transfer organisation.  
As the Met Office's first female Chief Executive, Professor Endersby will lead the organisation as it manages the risks and opportunities associated with our changing weather and climate. With a strong science and technology background, she will lead the Met Office as it continues to embrace new technologies and developments in science to stay at the forefront of weather and climate science.  
Chair of the Met Office, Rob Woodward said: "I am delighted that Penny will be joining the Met Office as its new Chief Executive. I and the rest of the Board are very much looking forward to working with her as we build on the outstanding reputation of the Met Office and continue the important transformation which will enable the Met Office to remain a world class organisation."
Professor Endersby, who will take up the role early in December said: "I am absolutely delighted to have the opportunity to lead the Met Office, which is an organisation I have long admired. Throughout my career my leadership ethos centres on creating the conditions wherein scientists and scientific excellence can thrive, while maintaining a keen focus on business delivery to customers. Delivering world class science for weather and climate prediction is more critical to our wellbeing now than ever before and I look forward immensely to working with such a talented workforce."
During the course of her career, Professor Endersby has gained wide-ranging experience in areas such as high performance computing, complex modelling and simulation, space systems and weather, geospatial intelligence and analytics, while ultimately delivering life-saving science for the UK's defence and security users.
The current interim Chief Executive, Nick Jobling, will revert to his previous post as Chief Finance Officer.