Record breaking rainfall for October
Author: Press Office
14:51 (UTC+1) on Fri 16 Oct 2020
Saturday 3 October 2020 is now the wettest day in the UK in records dating back to 1891.
We received enough rainfall in a single day to fill Loch Ness.
The first half of October (1-13th) has been very wet across the UK. Early provisional statistics show England has already received 87% of its monthly average rainfall, with the south east and central southern England having reaching 110% of average by October 13th.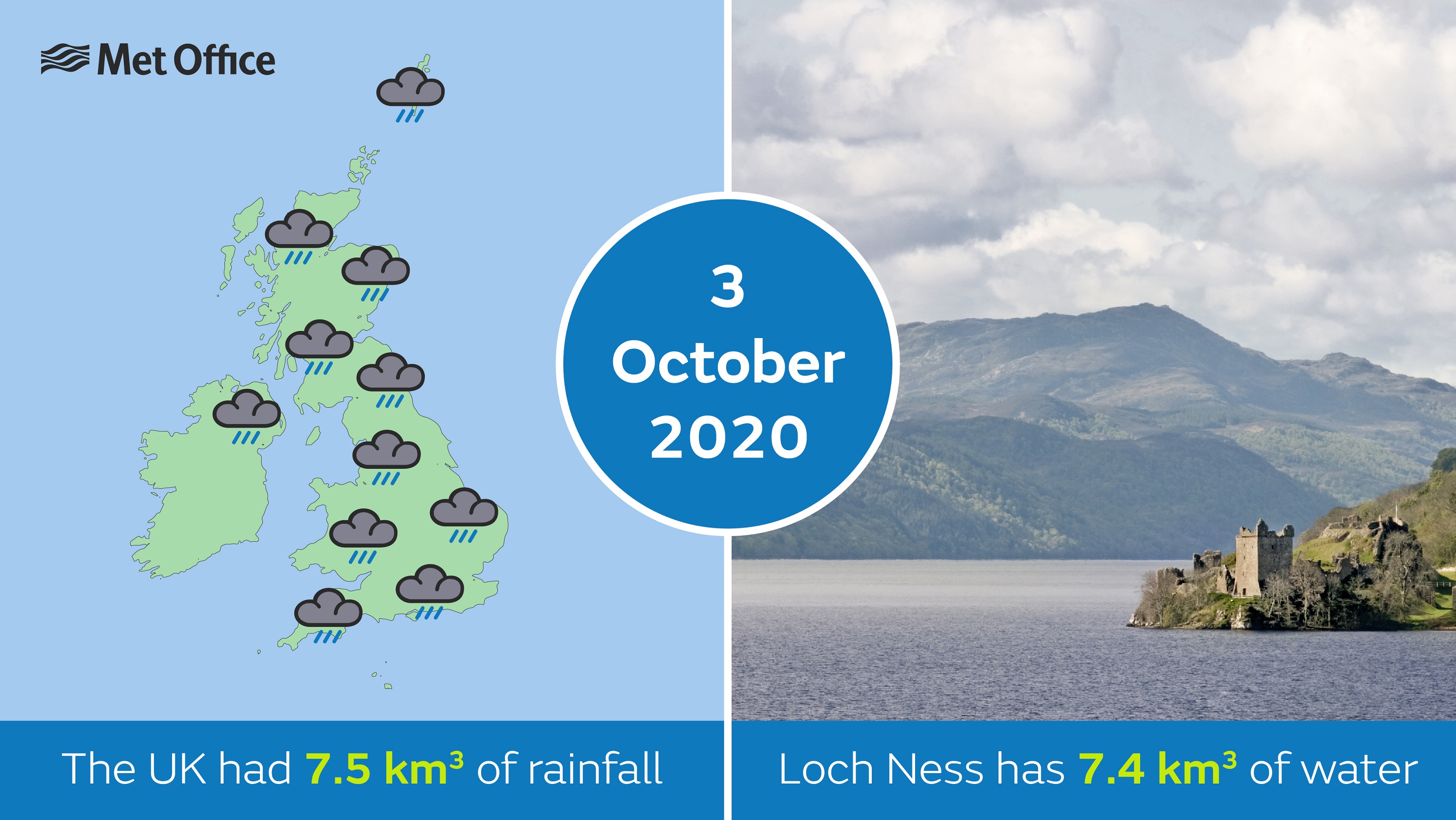 Find out more on the Met Office blog and our Past Weather Events page.