Don't get caught out by the weather this summer
Author: Press Office
13:13 (UTC+1) on Tue 18 May 2021
Research undertaken by the Met Office in recent years shows that two thirds of people have been unprepared for severe weather conditions, despite regularly checking the forecast.
Whilst millions in the UK will be keeping an eye on the forecast this summer with a view to staying closer to home, the Met Office is working with leading organisations to help the public make the most of the weather, as well as stay prepared in case of severe weather. 
Lack of preparation has been singled out as a reason for being caught out by severe weather. With much of the country likely to be changing their habits in light of restrictions on international travel, the Met Office's WeatherReady initiative aims to help people make the most of the summer weather, while also taking small steps to be prepared for severe weather conditions.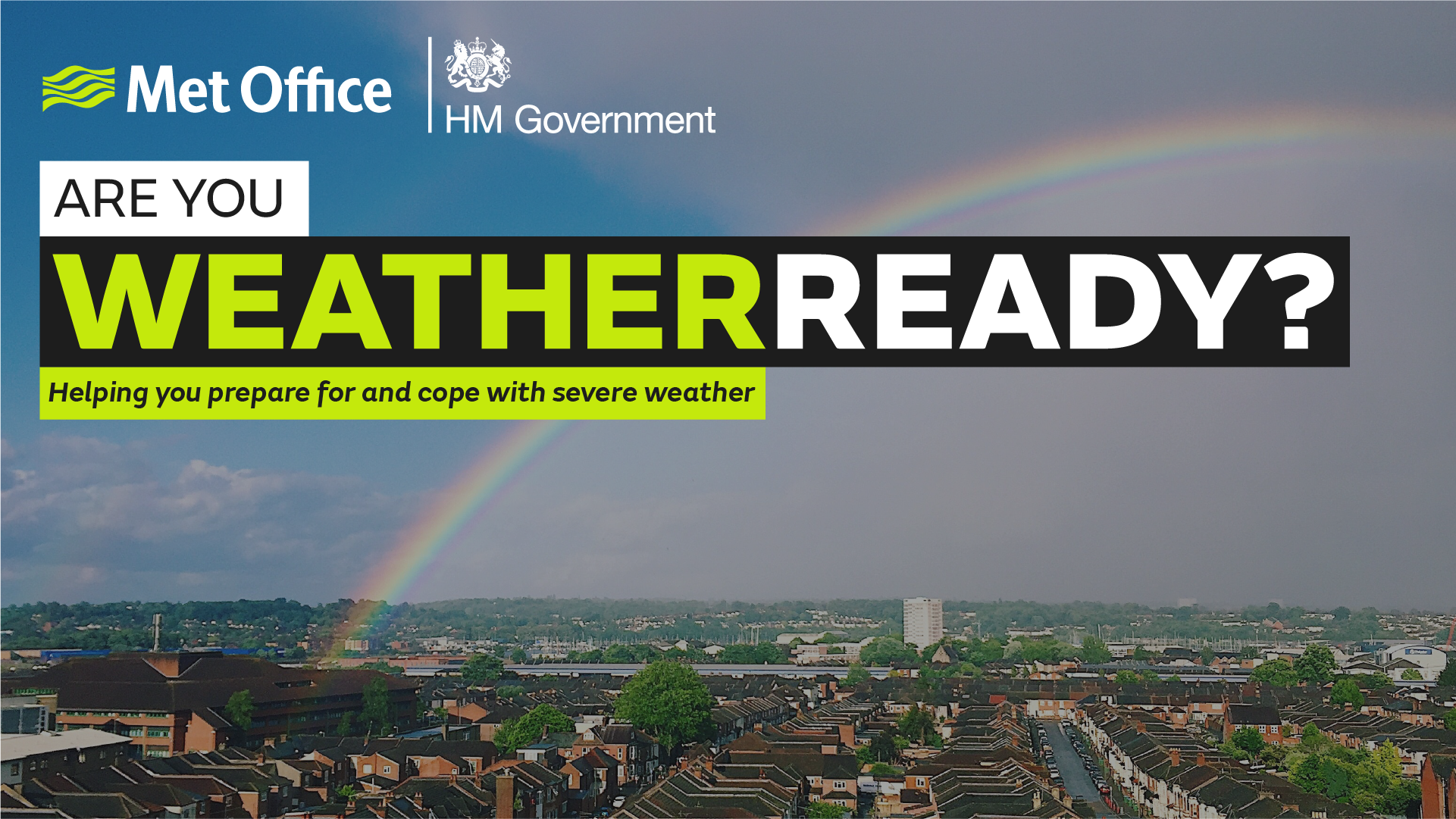 WeatherReady is run in collaboration with Cabinet Office and aims to help the public and businesses stay safe and enjoy the weather throughout the year. Working with partners, the Met Office hopes to help the public to get the most out of summer, while staying safe.  
Will Lang, Head of Civil Contingencies at The Met Office said, "WeatherReady advice can make a real difference in preparing for severe weather. 
"Across the year, being WeatherReady means taking different steps. As we move into summer, particularly with many people likely to stay in the UK this year, it's important that people stay prepared by keeping an eye on the weather forecasts, and taking a few simple steps to minimise its impacts." 
Working with expert organisations around the country, the Met Office has pulled together specialist advice for the general public on the WeatherReady website, including information on preparing for long car journeys, how to keep cool in hot weather,  UV, how to stay safe in the sun, and much more. 
Samantha Hughes, National Water Safety Partner at the RNLI said: "We want everyone in the UK to enjoy our coastlines safely and being well prepared will help the public avoid being caught out by severe weather conditions. 
"The RNLI's lifeguards and volunteer crews are expecting to be busy this summer with more people staying in the UK for their holidays which is why we wanted to get involved with the WeatherReady campaign." 
The Met Office website contains all the WeatherReady information and advice as well as downloadable resources for resilience professionals, community groups and others.