WISER Western Kenya
The purpose of this project was to develop and deliver demand-led and decentralised services of the Kenya Meteorological Department (KMD) in the counties of Kakamega, Siaya, Kisumu and Trans Nzoia.
KMD's forecasting was streamlined to improve existing products and services and facilitate the delivery of new ones in response to demand from users in the counties. There has been investment in improved seasonal forecasting techniques to provide better downscaled information with a longer lead time and with updates during the season.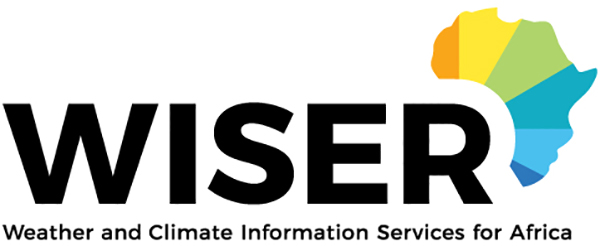 The project was delivered jointly by KMD, CARE Kenya and the Met Office.
The benefits of this project included increased and better use of weather and climate information to inform decision making and minimise risks at county to household level. This will reduce vulnerability and contribute to economic growth and a decline in poverty.
Key project documentation
County Climate Information Services (CIS) Plans (CCISP), setting out how services will be developed and delivered in each county. Read the briefing notes and proposals for forecasts in Western Kenya, as well as an overarching guide to the development of these plans:
Guide - Developing a County Climate Information Services Plan
Briefing note - proposal for the development of forecasts for small-scale farmers in Western Kenya
Briefing note - proposal for a daily weather forecast for Kenyan fishermen on Lake Victoria
Briefing note - proposal for a daily weather forecast for Western Kenya
Western Kenya sample forecasts
A policy brief on developing a Monitoring, Evaluation and Learning framework which can support the creation of decentralised Climate Information Services. Read a briefing note on the learning from the WISER Western project in the Lake Victoria region of Kenya:
Briefing note: Developing a Monitoring, Evaluation and Learning framework
Climate Summary for Kakamega and Siaya Counties
Templates:
Sample daily, weekly, monthly and seasonal forecasts
County Director of Meteorology monthly report - template
Collation of monthly County Director of Meteorology reports - template
Read the report on engaging with the County Integrated Development Plan process, developed as part of this project.
Read a project summary.
View a project poster.
Learn about the project's expansion.
A series of case studies highlighting the impact of this project:
A WISER way to communicate - April 2018
Protecting lives and livelihoods with new forecasts - April 2018
Climate services go local in Western Kenya - March 2019
Supported by:

You may also be interested in the following websites:
African Climate Policy Centre (ACPC) 
Building Resilience & Adaptation to Climate Extremes & Disaster (BRACED)
Foreign, Commonwealth and Development Office (FCDO)