WISER support to ICPAC (W2-SIP)
The purpose of this project is to improve the development, uptake and use of sub-seasonal, seasonal and long-term timescale products and services for regional applications.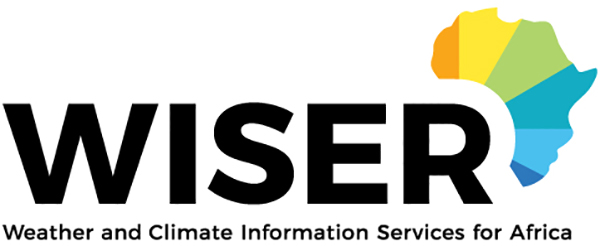 The impact of the W2-SIP project will be to enhance the resilience and prosperity of ICPAC member states by fostering climate services and knowledge. It aims to increase the use of co-produced reliable weather and climate services to inform regional and national policy and decision-making. This project builds on the successes of the SCIPEA and ENACTS projects supported in WISER phase 1.
ICPAC's capacity to be a knowledge and learning hub on user centred co-production and knowledge brokering in climate services will be strengthened. ICPAC staff will gain increased skills in co-production approaches including facilitation skills for co-producing climate services with users. In addition, WISER will be making substantial investments in ICPAC's computing and IT facilities to allow it to better produce forecasts to meet their user's needs, and as a regional resource that can be accessed by ICPAC member states. 
View this video, which provides an overview of ICPAC's forecast products.
First objectively consolidated seasonal forecast for Eastern Africa - report
Improved seasonal forecast for Eastern Africa
W2SIP ICPAC/NECJOGHA Climate Communications Workshop GHACOF51, Entebbe
Flexible forecasting's impact on the GHACOF
Taking an objective view - case study - December 2019
Stakeholder engagement climate forum report - February 2020
Case study - The low down on high-tech forecasting - March 2020
UK supercomputer to combat Africa's worst locust outbreak in decades - March 2020
Climate Services to Revitalize the Water Sector in Kenya - April 2020
Co-production: Finding your role in climate services - April 2020
Change for trade: Climate services for a transforming Grain Sector - April 2020
Climate services for regional development - April 2020
New UK support to tackle devastating locust swarms in Africa and Asia - July 2020
New UK support to tackle devastating locust swarms in East Africa - August 2020
Climate information for use: access vs understanding in climate services - November 2020
Role of sectoral experts in Taita Taveta climate services - November 2020
Supported by:

You may also be interested in the following websites:
African Climate Policy Centre (ACPC) 
Building Resilience & Adaptation to Climate Extremes & Disaster (BRACED)
Foreign, Commonwealth and Development Office (FCDO)