TRANSFORM
This project offers a novel approach to improving the generation and use of weather and climate information by enhancing the supply of user-relevant weather and climate information through co-production and capacity development.
It will create a learning and exchange environment within WISER and beyond to apply co-production approaches, better understand the drivers of user uptake of weather and climate information as well as case studies on measuring the socio economic benefit of using climate services. The project will also support the WISER programme on monitoring, evaluation and learning (MEL) and articulating transformational change and building capacity in African researchers and practitioners to apply the approaches used in the project.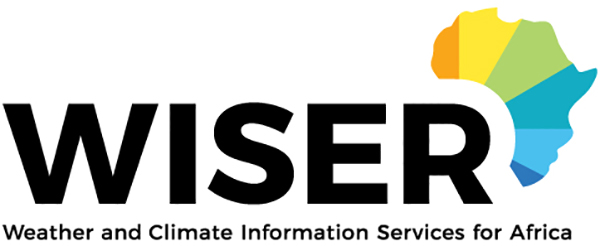 The project is being led by SouthSouthNorth (SSN) who are working with project partners Climate Systems Analysis Group (CSAG), ICF, the Overseas Development Institute (ODI) and the International Research Institute for Climate and Society (IRI).
Key project milestones
-    Stakeholder Engagement workshop (May 2018)
-    Manual on co-production approaches and case studies (September 2019)
Read the blog post been written by Suzanne Carter of SouthSouthNorth on co-production, including how the TRANSFORM project is distilling lessons learnt within WISER as phase two of the programme gets underway.
October 2019 - Putting principles into practice in the co-production of weather and climate services  - event report
September 2019 - View the 'principles of co-production' webinar, webinar presentation and the questions and answers from the session.  Also view the Ten principles of co-production poster and overview of co-production poster.
New Co-production manual published along with associated news articles - New manual on co-producing African weather and climate services and NOW LIVE: A Manual for co-production in African weather and climate services
Article : Effective climate services involve more than meteorologists – to reach their full potential 
Posters: Implementing an inclusive climate services project and Implementing an inclusive national framework for climate services
August 2019 - Published paper: Informing climate services in Africa through climate change risk perceptions 
July 2019 - Two case studies have been written by East African journalist fellows involved with the Transform project. Read these via the links below.
How community radio is helping smallholders cope with the climate in Western Kenya
Three WISER projects transform Tanzania weather and climate landscape
June 2019 - View the co-production webinar, co-production webinar presentation and the questions and answers from the session. News articles on this were also published on PreventionWeb and CDKN.
Read our Guidance note on Assessing Transformational Benefits in WISER
Supported by:

You may also be interested in the following websites:
African Climate Policy Centre (ACPC) 
Building Resilience & Adaptation to Climate Extremes & Disaster (BRACED)
Department for International Development (DFID)