Weather Wise: Joining forces to communicate weather and climate information for decision-making
The purpose of the Weather Wise project is to strengthen the capacity of media professionals and technical experts to respond to the climate and weather information needs of audiences.
The project is focused on people living in Northern Kenya, around the Lake Victoria shores of Kenya and Uganda, and the coastal strip of Kenya and Tanzania.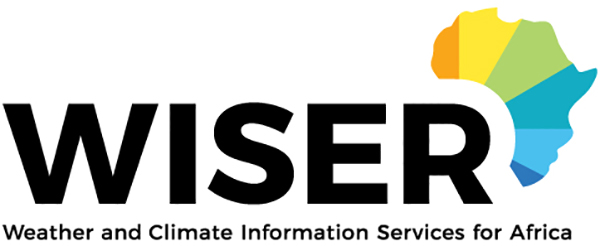 The project will be delivered in partnership by BBC Media Action and the Network of Climate Journalists in the Greater Horn of Africa (NECJOGHA). BBC Media Action will build on its in-depth understanding of audiences in the region and its extensive experience of capacity strengthening to generate content that resonates with the practical needs of general audiences. NECJOGHA will leverage its network to support the most dedicated and promising actors within this area, and to apply the knowledge of its members on a range of topics.
Weather Wise will build the capacity of media professionals to produce high quality practical, informative and contextually relevant media outputs on climate and weather information and of NECJOGHA's network to communicate effectively and bring together relevant stakeholders in the weather and climate sector. The project will also develop the capacity of technical professionals to communicate on climate and weather information for practical decision-making through training and guidance; and nurture strategic links between media partners, technical climate and weather experts and relevant government decision-makers and generate opportunities for co-production and public conversations in order to deliver more effective climate services. The aim is also to increase knowledge and access to practical, relevant, trusted and timely climate and weather information among 400,000 general audiences and promote more informed decision-making and actions that contribute towards increased resilience.
Read the formative research carried out by BBC Media Action - Climate and weather information needs of climate audiences 
The Weather Wise Soundcloud site includes radio features produced with the support of the project.
Tanzania holds successful climate cafe - July 2019
Farmers advised to plant at onset of rains - July 2019
Parts of River Rwizi have sunk by 3 metres – NEMA - July 2019
Tanzania climate café report - July 2019
Weather Wise – improving forecast reports for local Kenyans - August 2019
Whatever the weather: Radio helps people adapt to climate change - September 2019
Radio features on Gulf Radio (Kenya) and Radio Kwizera (Tanzania) - September 2019
Report of the sub national climate café - 25 Sept 2019, Kisumu - September 2019
Report of the Naivasha sub national climate café - 24 Oct 2019, Naivasha - October 2019
Report of the Kenya national climate café - 1 Oct 2019, Nairobi, Kenya - October 2019
Report of the sub national climate café - 23 Oct 2019, Mwanza, Tanzania - October 2019
Report of the sub national climate café - 18 Nov 2019, Soroti, Uganda - November 2019
Rose Lusweti case study video - November 2019
How radio helps East African farmers and fishermen adapt to changing weather - video - November 2019
Report of the national climate café, Kampala, Uganda - December 2019
Connecting scientists and journalists to create engaging vital weather information - January 2020
How we help broadcasters in East Africa create engaging vital weather information - May 2020
Kenya flooding: why trusted media is essential in a changing climate - June 2020
Participants laud first ever NECJOGHA virtual climate café - August 2020
NECJOGHA organizes first international Virtual climate café - August 2020
E Co. Lunch breaks: BBC Media Action – Building climate resilience through local communication - October 2020
A sustainable approach to weather and climate communication in challenging times - October 2020
Supported by:

You may also be interested in the following websites:
African Climate Policy Centre (ACPC) 
Building Resilience & Adaptation to Climate Extremes & Disaster (BRACED)
Foreign, Commonwealth and Development Office (FCDO)