The British Rainfall book series
British rainfall is the most commonly used title for a series of published books which have gone under a variety of names over the years
The series was published from 1860 until 1991 and provides monthly and annual rainfall totals for sites across the United Kingdom. Earlier volumes also include reports on specific events and information on the rainfall observers. British rainfall has been scanned and is available to view in the observations collection in our Digital Library and Archive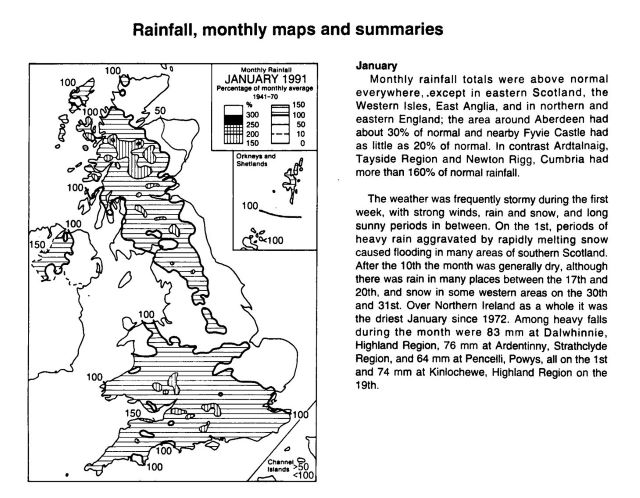 Example from Met Office british rainfall 1991
 
Most useful for
This publication is a very useful way to research rainfall if you do not need daily totals.
 
Things to bear in mind
The rainfall reporting network includes many additional sites to those producing climatological returns and daily registers. This is because rainfall totals can vary dramatically across a relatively small area so you need more reporting stations to show these variations as clearly as possible. If you want to search for a station reporting the full range of meteorological elements (in addition to rainfall) you may find it easier to search for these independently rather than using locations in British rainfall.