National Severe Weather Warnings Archive
Access to an archive of NSWWS reports
You can view past National Severe Weather Warnings in our Digital Library & Archive. Over the coming months we will be adding more warnings which will take the archive back to 2012.
You can also search for specific warnings in our online catalogue.
You can get a full listing of everthing catalogued to date by entering "NSWWS" in the search bar or for more specific searches you can combine terms such as  "nswws and amber and scotland" as illustrated below.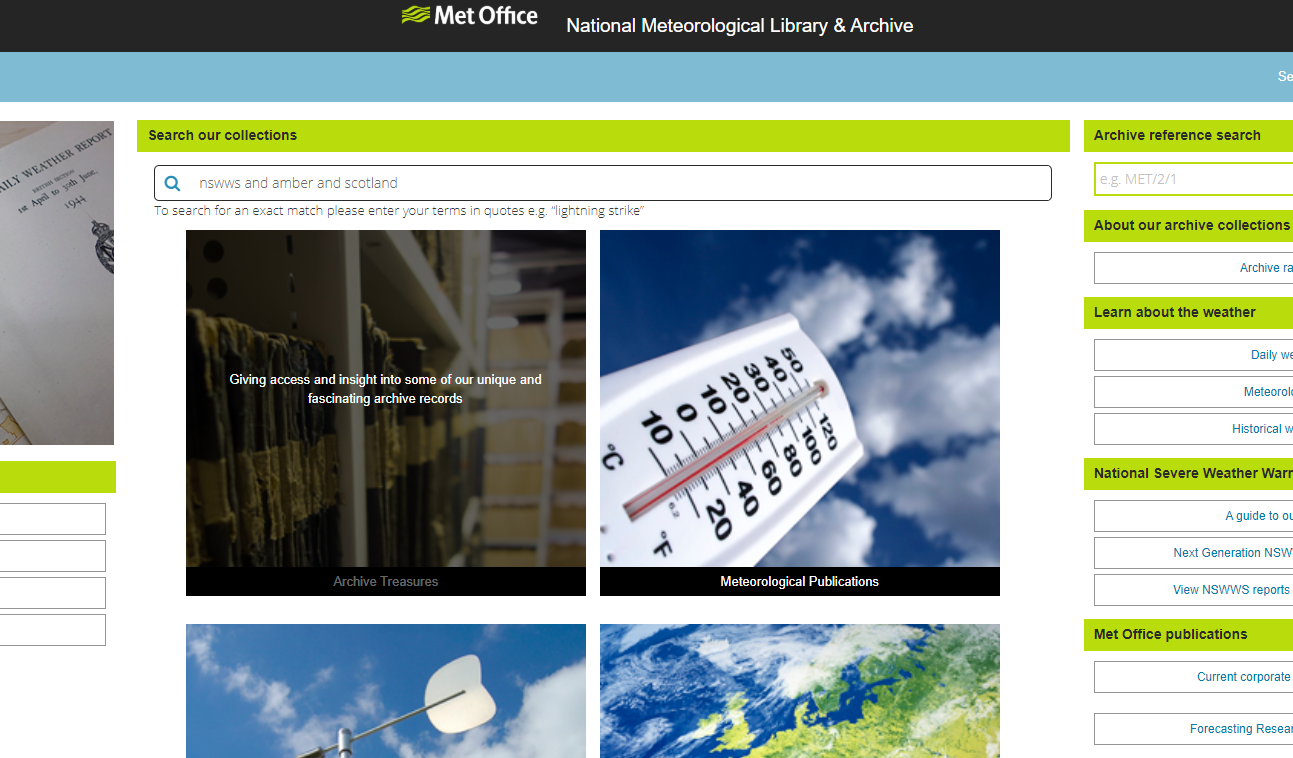 This will produce the following list of hits: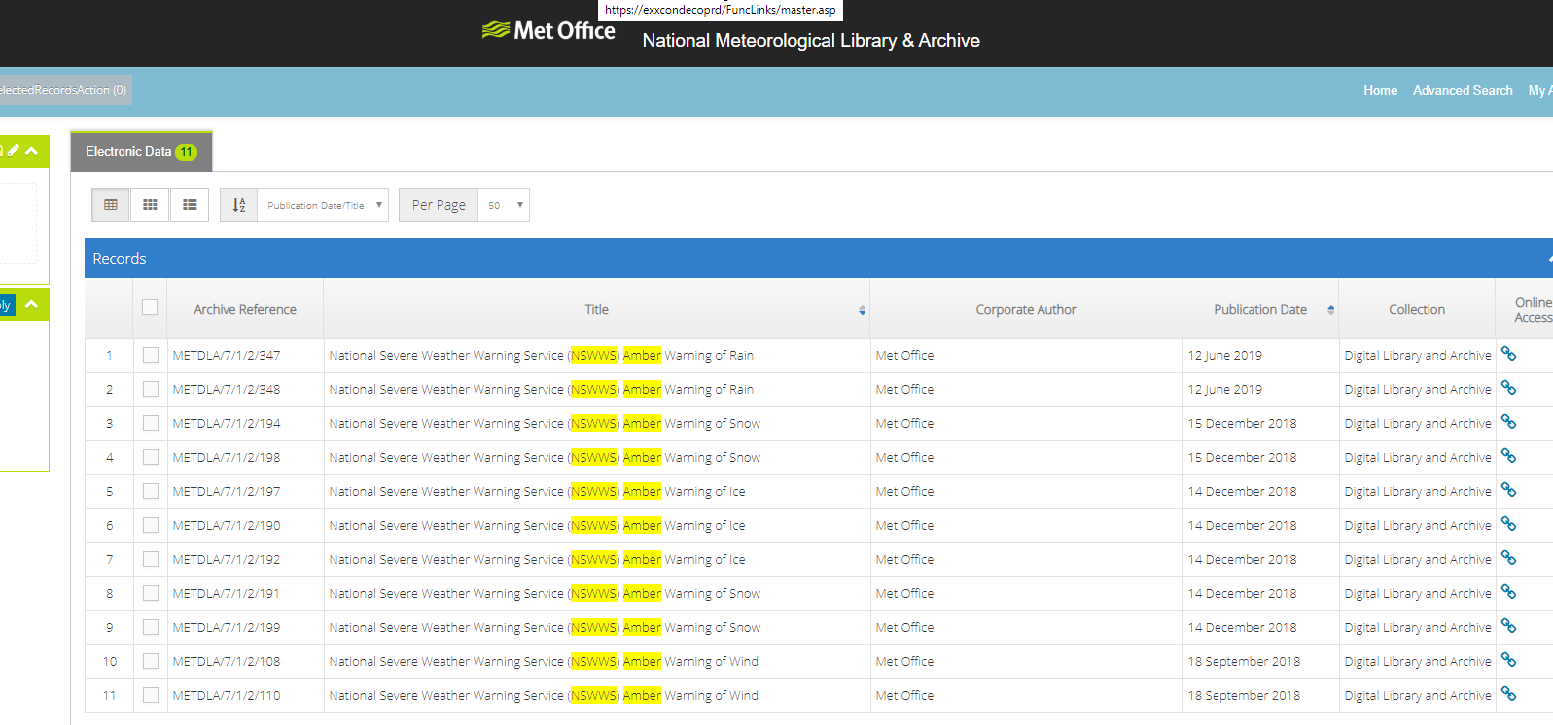 You can click on the title to display the full catalogue record or click on the online link to view the original warning in PDF format in our digital library & archive.
Warnings contain some key elements all of which can be included in a search.
Colour: Red, Amber, Yellow
Weather: Rain, Thunderstorm, Wind, Snow, Lightning, Ice, Fog.
Regions: 
Orkney & Shetland

Highlands & Eilean Siar

Grampian

Central,Tayside & Fife,

Strathclyde

SW Scotland, Lothian Borders

Northern Ireland

Northwest England

Northeast England

Yorkshire & Humber

West Midlands

East Midlands

East of England

South West England

London & South East England

Wales

Scotland

England
For more complex searches including dates you can select the advanced search option from the top right hand side of the home screen.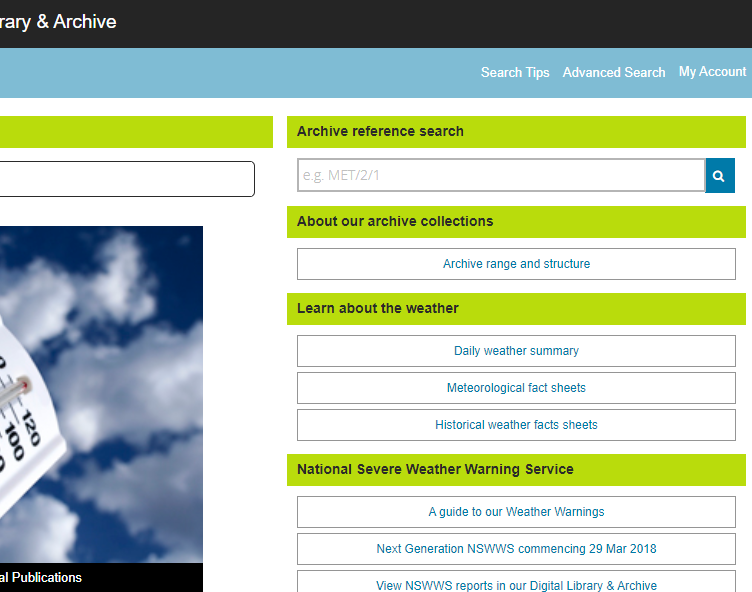 Please see the guide to warnings  for more information about how to interpret the information contained within a warning.
 You can email the library & archive if you have a question about our NSWWS archive.