Hannah Brown
Hannah is a Senior Scientific Software Engineer in the Data Science Research team in the Informatics Lab.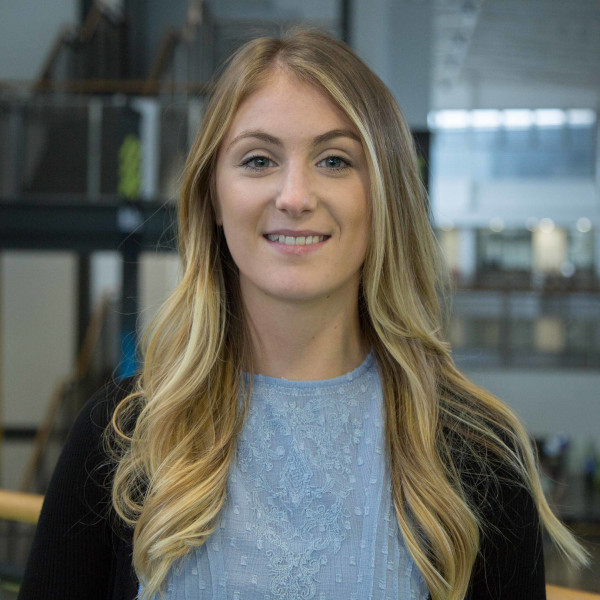 Areas of expertise
Data Science

Machine learning

Statistical post-processing
Current activities
Hannah's work is focused on the application of machine learning for weather and climate modelling and in particular how machine learning can be combined with traditional physics-based modelling.  Her research interests also include the use of explainable AI to understand predictions made by machine learning models.
Hannah is currently undertaking a part-time MSc in Data Science at the University of Exeter.
Career background
Hannah graduated with a BSc in Mathematics from the University of Exeter in 2017. In 2018, she joined the Met Office as a graduate on the Met Office's combined science and business graduate scheme, developing her skills across different disciplines and industries.
Following her time on the graduate scheme, Hannah moved into the Industry, Science and Consultancy team. Here, she used her knowledge of statistics to help industry integrate weather information into their business planning and reporting. Her work focused on developing weather forecasting capability tailored to the marine energy sector to help inform decision making to support safe and efficient operations. She also contributed to delivery of a number of bespoke consultancy projects with marine energy customers.
At the end of 2021, Hannah joined the Data Science Research team in the Informatics Lab team as a Scientific Software Engineer.