Impact Based Forecasting (IBF)
Improving the existing utilisation of meteorological information in ARRCC countries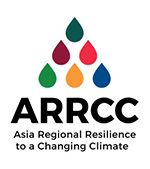 The purpose of this project is to improve the existing utilisation of meteorological information in severe weather events/climate shocks by supporting the development and implementation of IBF approaches and early warning services in ARRCC countries and ultimately the South Asia region.  
We are working in partnership on this project with the Department of Hydrology and Meteorology (DHM) in Nepal, the Bangladesh Meteorological Department (BMD), the Pakistan Meteorological Department (PMD), AMD, the International Centre for Integrated Mountain Development (ICIMOD) and Regional Integrated Multi-Hazard Early Warning System (RIMES).
This project will engage with key partners and stakeholders to increase the use of reliable co-produced weather information at regional, national and local levels to support improved disaster risk reduction and more resilient planning and decision making in South Asia. This will be through a mixture of workshops and visits to understand current requirements (users and NMHSs), training, technical support and capacity building.
This work will endeavor to link in with pre-existing programmes in the region, complimenting them where possible, as well as designing and implementing pilot projects in order to prove concepts before rolling them out more widely.  

Key milestones - 
Hold 'in-country' workshop to train key national meteorological and hydrological services (NMHSs), disaster risk management (DRM) agencies and selected regional bodies. Read this report on an innovative remote learning solution - June 2020
Deliver training to improve forecasts out to 5 days.
Delivery of forecast verification training. 
Scope and agree transboundary forecasting/Early Warning Service initiatives to support.
Provide support to World Meteorological Organization (WMO) initiatives e.g. South Asia Severe Weather Forecasting Demonstration Project (SWFDP).
Key documentation
Blast and rust forecast blog post - April 2020 
The future of forecasts: impact-based forecasting for early action - issued with the International Federation of Red Cross and Red Crescent Societies (IFRC) and other partners, September 2020
Supported by: