Humanitarian disaster response
Looking at how weather impact models can help understand how weather could affect people's lives.
During the week, Dr Joanne Robbins develops products that forecast the likelihood of high-impact weather events and other natural hazards within the Met Office's Weather Impacts Team. But at the weekend, she might be training to respond to humanitarian emergencies as a volunteer with the charity MapAction. Or even assisting deployed teams for the charity as they support the emergency response to hurricanes, earthquakes and humanitarian crises around the world. As Jo has found, these two parts of life aren't as separate as they may seem.
When disaster strikes, it's essential that national governments and humanitarian agencies have a clear view of the situation on the ground. What has happened and where? How many people have been killed, injured or lost their homes?
This is where MapAction, a charity that produces maps of areas affected by disasters, comes in. A team of volunteers aims to be in the field within 24–48 hours – ready to produce maps that identify the priority needs for the emergency response activity, helping keep every agency involved on the same page.
Jo joined MapAction three years ago, after first hearing about the charity at university: "I was studying geophysical hazards – then, when I came to the Met Office, I was working on developing risk and impact-based models for different types of severe weather. I'd always been interested in disaster risk reduction and understanding the physical and human aspects of disasters. MapAction's activities on-the-ground, in disaster affected regions, gives a different perspective and is very much a more applied side of that, so it seemed like a natural fit."
Getting field ready
As a charity, MapAction relies on volunteers giving up their time for fairly intensive training to get them ready to support the response on the ground. Once a month, volunteers attend weekend development sessions, focused on essential skills such as using GIS (geographical information systems) to create maps.
These maps display specific data depending on what's needed by the government or aid agencies in-country, from where roads have been damaged to the quality of drinking water in the affected area.
"These maps identify who's operating in an area, what they're distributing, where they're distributing it and when." 
Jo says that she enjoys mapping and uses GIS regularly as part of her work at the Met Office. But there was still plenty to learn before she felt ready to go into the field. "Before you deploy, you attend simulation exercises to practice what it will be like," she explains. This is usually a simulated response to a disaster spread over a few of days.
"I'm not from a humanitarian background, so understanding how skills such as mapping work in that context is very different from my day job. Suddenly you have to communicate with all sorts of different people who all need you to produce maps at short notice. The training is really valuable for handling that."
Mapping the aftermath of the Regent Landslide in Sierra Leone
Jo's first field deployment came in August 2017. Sierra Leone was in the grips of its seasonal monsoon, when heavy downpours caused severe flooding and a large landslide in the capital, Freetown. More than 800 people were killed, and 5,000 people left in need of aid such as food and shelter.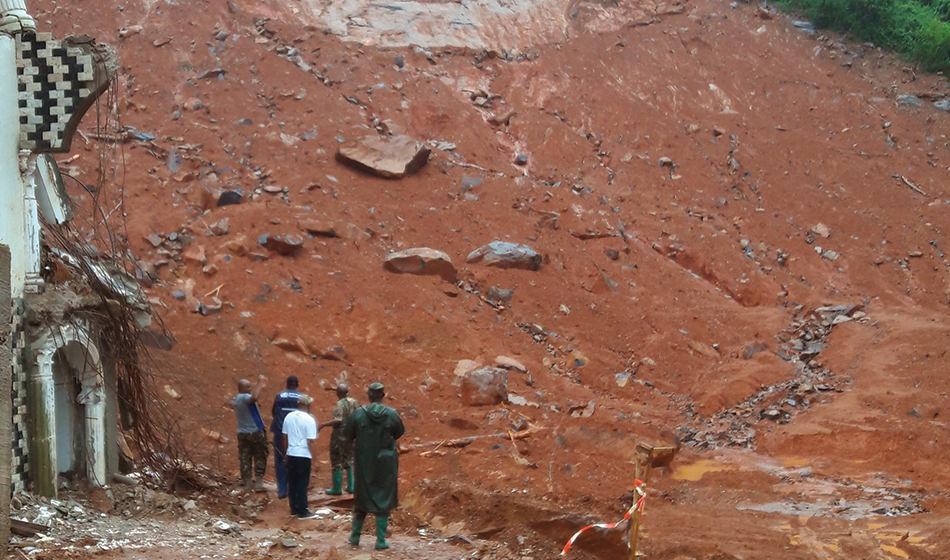 Jo and two other MapAction volunteers went in to support a United Nations Disaster Assessment and Coordination (UNDAC) deployment. Their first task was to help determine the scope of the emergency.
This included pulling together information from satellite images of the valley hit by the landslide, identifying areas that could also be vulnerable to flash flooding, and finding out more about how the government was registering affected people.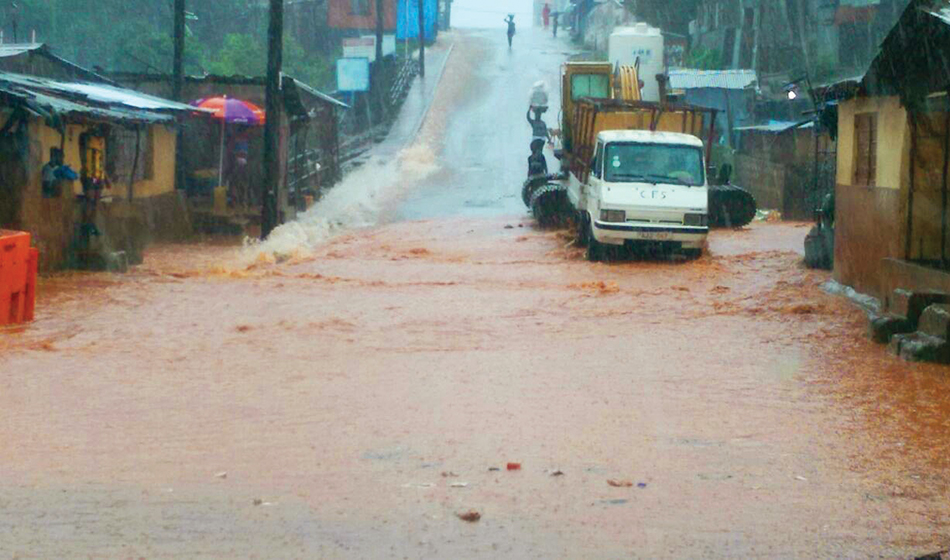 Pinning down these essential details, Jo explains, means they can identify what the most important needs are – enabling the response to move forward on firm footing. Then it's a case of keeping track of what the response is, to make sure aid is reaching the people who need it most.
"We often produce what's called 4W maps," says Jo. "These identify who's operating in an area (for example the Red Cross, UNICEF), what they're distributing – whether that's food, items such as clothing and bedding, or even psychological support – where they're distributing it and when. This helps us spot where people might be being missed out."
MapAction's maps are uploaded to their website and other humanitarian data portals, and can be freely accessed by anyone who needs to use them. Volunteers who aren't on deployment help create and upload these maps from home, using data supplied by their colleagues in the field.
Although MapAction's main role is to respond to emergencies, they also play an important role in preparedness and capacity building. They run training sessions to help local organisations increase their future resilience.
This might involve developing their mapping capability or providing training in information management. All delivered by experienced volunteers.
Bringing a new perspective to the day job
Back in the UK, Jo is a Weather Impact Research Scientist at the Met Office. She explains that, while weather forecasts typically communicate the likelihood of heavy rainfall or hurricanes, impact models aim to communicate how that weather event will affect people.
This means taking into account the resilience of local infrastructure, as well as factors such as the economic situation, social structure and demography. All of these elements can spell the difference between being able to comfortably weather a storm and move on – and daily life being upended.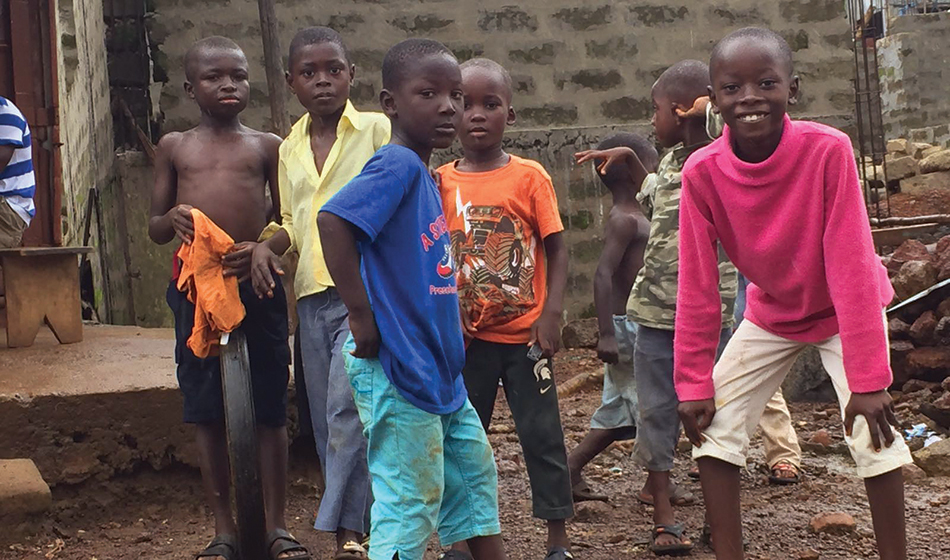 This role gave Jo the experience using GIS that's so valuable for volunteering with MapAction – but has volunteering benefited her work at the Met Office?
"Yes, I really think so," says Jo. "It's given me an understanding of what the big questions are when it comes to responding to an emergency, and how different organisations have to work together – and that really helps me in my day job. Now, when I'm building a forecast hazard map or risk tool I can use my experience with MapAction to think 'what would actually be the most useful thing to know both before an event and during the response', which can help direct the sort of research I think will be useful."
With the Met Office's support, Jo aims to be available for deployment with MapAction once a year. "I've always wanted the work I do to be useful and help people," she says. "The feeling that what I'm doing contributes to something bigger is really rewarding."
To find out more about MapAction, support the charity, or apply to become a volunteer, go to www.mapaction.org.