London Volcanic Ash Advisory Centre (VAAC)
The London VAAC is an International Civil Aviation Organization (ICAO) designated centre, responsible for issuing advisories for volcanic eruptions originating in Iceland and the north-eastern corner of the North Atlantic.
Hosted and run by the Met Office from its Exeter UK headquarters, the London VAAC has specialist forecasters who produce volcanic ash advisories and guidance products using a combination of volcano data; satellite-based, ground-based and aircraft observations; weather forecast models and dispersion models. The volcanic ash forecasts are provided to the standards and tolerances set by the regulator, and support decision-making by the CAA as the lead agency, NATS and airlines.
One of 9 VAACs worldwide, London VAAC provides a reciprocal back-up facility with Toulouse VAAC, operated by Meteo France.
Other Volcanic Ash Advisory Centres
Select an area to get more information about the 9 VAACs and their respective areas of responsibility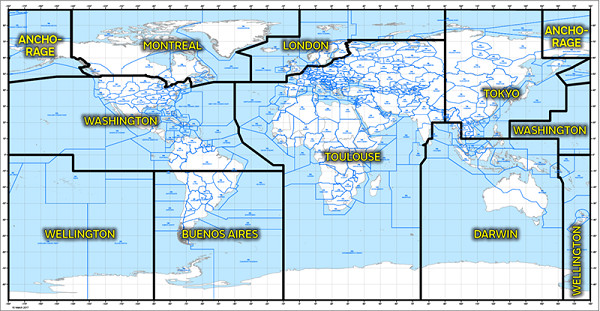 Additional resources
Additional NMS resources (password protected).
For more information about how we are using the NAME model and how to interpret the results, download our technical summary 'The current volcanic ash modelling set-up at the London VAAC'.