Exeter climate scientist appointed MBE
Author: Press Office
09:09 (UTC+1) on Sat 8 Jun 2019
A leading climate scientist has been appointed MBE in the Queen's Birthday Honours List.
Professor Richard Betts, of the Met Office Hadley Centre and the University of Exeter, has been recognised for "services to understanding climate change".
Professor Betts' work has included cutting-edge research on climate change and advising governments as a lead author for the Intergovernmental Panel on Climate Change (IPCC), and public engagement such as appearances on the BBC, ITV and at the Glastonbury Festival. He regularly discusses climate science on Twitter (@richardabetts).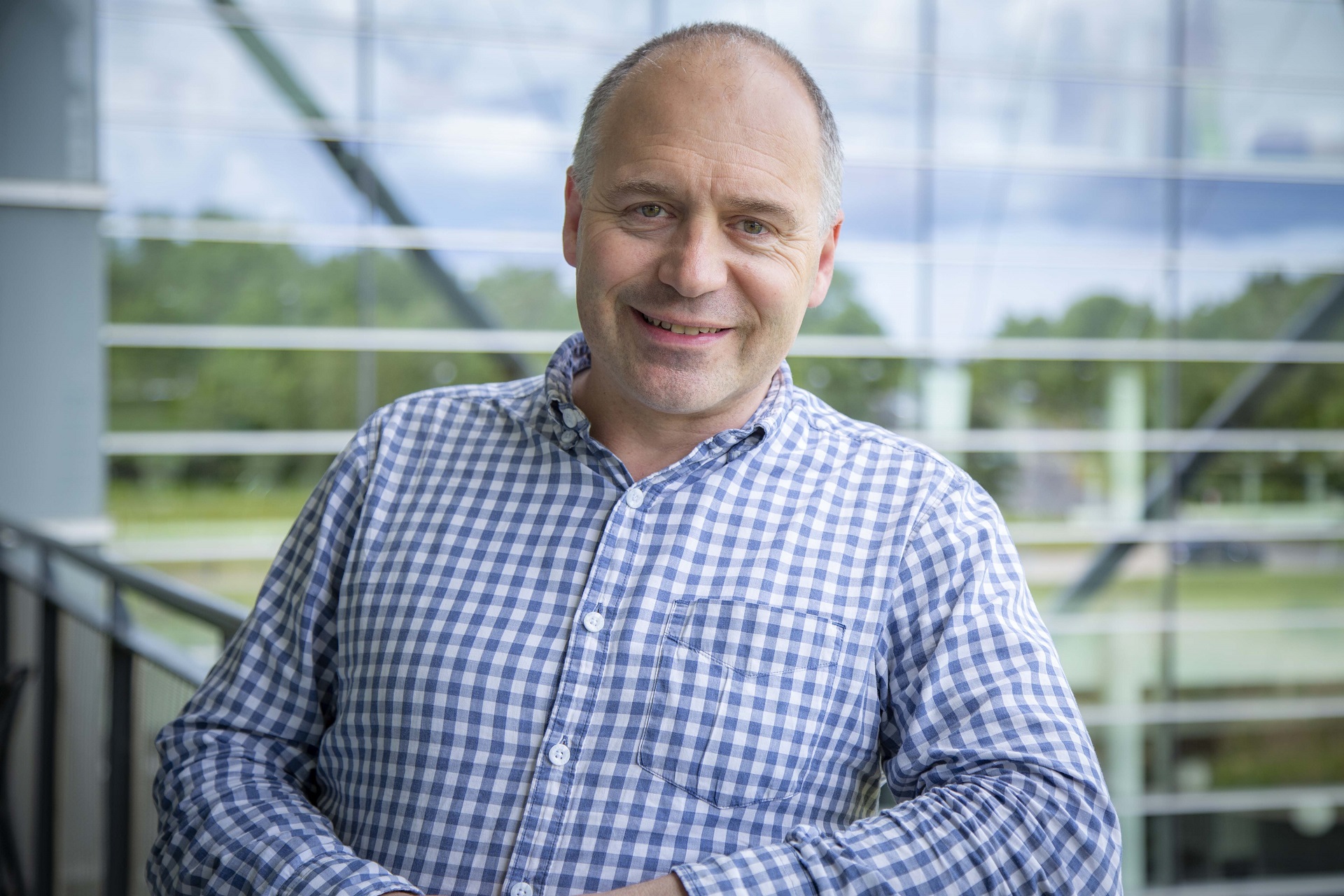 The appointment of MBE (Member of the Order of the British Empire) is given for "outstanding achievement or service to the community" to people who have had a "long-term, significant impact and stand out as an example to others".
Professor Betts said: "It's a privilege to be able to study the workings of our beautiful planet in all its complexity, and the many ways in which we humans are now changing the climate system.
"I've always been excited to talk about this with anyone who shows an interest.
"It's a real honour to have my work recognised in this way today, especially at this crucial time when we humans need to come to terms with our role as new force of nature and learn to handle this power responsibly."
Sir Steve Smith, Vice-Chancellor of the University of Exeter, said: "I am delighted to see Professor Richard Betts included in the Queen's Birthday Honours List.
"He has made a major contribution to our understanding of climate change science.
"At the University of Exeter, we have some of the best teams anywhere in the world working on climate change and the environment, and as Chair in Climate Impacts, Richard is a vital part of that.
"Richard's role as a climate scientist and public communicator goes well beyond the call of duty.
"He both addresses and critically communicates the impacts of climate change, making him a much-respected source of reliable, objective information."
Professor Penny Endersby, Chief Executive of the Met Office, said: "I am delighted that Professor Richard Betts' work on pushing forward our understanding of the impacts of climate change has been recognised in the Queen's Birthday Honours List.
"Professor Betts' early work on the carbon cycle and vegetation-climate interactions played a key role in establishing the Met Office Hadley Centre as a world-leading organisation in Earth System Modelling.
"Having founded our climate impacts research area, he helps ensure that our cutting-edge science provides sound, authoritative advice to government and many other organisations.
"Moreover, Richard plays a leading role in making the complex science of climate change more accessible to the public, being one of the first Met Office colleagues I followed on Twitter and I value him for his elegant and incisive comments."
Professor Betts, who has published about 100 papers in peer-reviewed journals, focusses on the interactions between global vegetation, CO2, climate and the water cycle, but he also leads research on the impacts of climate change across a diverse range of areas.
From 2013 to 2017, he led a major international research project, HELIX, which has produced more than 100 peer-reviewed scientific publications and made major contributions to the IPCC's Special Report on global warming of 1.5°C.
Professor Betts' team at the Met Office correctly predicted the record-breaking rise in atmospheric CO2 in 2016, caused by the large El Niño weakening natural carbon sinks and magnifying the impact of human emissions.
He is currently leading the main analysis for the UK's third national Climate Change Risk Assessment to inform the government's report to Parliament in 2022 under the Climate Change Act.
He has briefed politicians and business leaders on climate change, presented science alongside Al Gore and spoken to Prince Charles about the risks to the Amazon rainforest from climate change and deforestation.
Professor Betts is a member of the University of Exeter's Global Systems Institute, which aims to create transformative solutions to the challenges of global change.