Warnings for wind, snow and ice
Author: Press Office
13:31 (UTC) on Sat 9 Mar 2019
Over the next few days we will see a period of wet and windy weather and a number of National Severe Weather Warnings have been issued.
A powerful jet stream is bringing areas of low pressure across the Atlantic Ocean resulting in an unsettled and windy period with rain for many regions and occasional snow for some.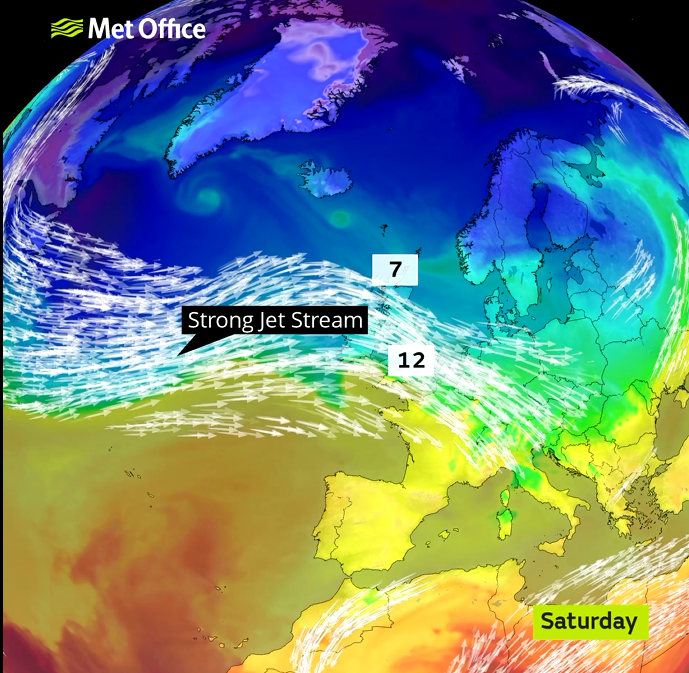 Early on Sunday, spells of snow will develop over some central and northwestern parts of the UK whilst high winds will affect southern England. Wind, snow and snow and ice Severe Weather Warnings have been issued. Generally Sunday will be a windy day across the UK and with temperatures near or a little below average for the time of year, the strength of the wind means it will feel colder.
Met Office Chief Meteorologist Dan Suri said, "In what is a windy and blustery weekend with gusts in a few locations already having exceeded 50 mph we can expect a short spell of gusts quiet widely between 50 and 55 mph across southern England early on Sunday. Some of the highest gusts then will be in coastal areas of southwest England where in some exposed spots gusts close to 65 mph are possible. These strong gusts could damage trees and power lines and cause travel disruption. Whilst the blustery conditions are a contrast to the type of weather we saw at the end of February this is fairly typical for early March in the UK."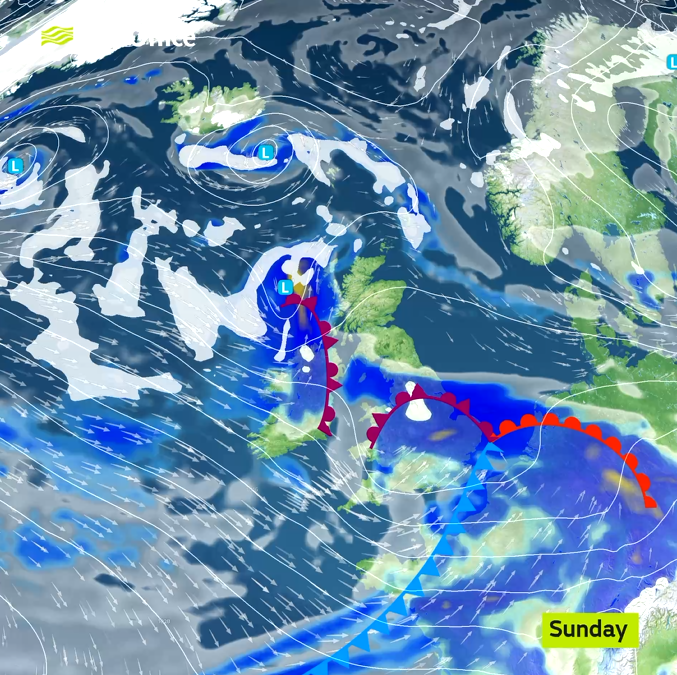 After a largely dry and bright day on Monday, it will become very unsettled again on Tuesday and Wednesday. A band of rain, with hill snow in the north, will be followed by sunshine and blustery showers. Through Tuesday afternoon and evening, winds will strengthen across Northern Ireland where a yellow weather warning for wind has been issued. These strong northwesterly winds will extend to Wales and much of England on Wednesday where a yellow warning for wind has also been issued. Temperatures will remain rather cold and be accentuated by the strength of the wind.
You can get the most accurate and up to date forecast for your area using our forecast pages and by following us on Twitter and Facebook, as well as using our mobile app which is available for iPhone from the App store and for Android from the Google Play store.
Updated at 12:55 (UTC) on Sat 9 Mar 2019