Cold conditions to take over
Author: Press Office
14:38 (UTC+1) on Sun 4 Apr 2021
After a spell of warm weather for many, cooler conditions will be spreading across the UK before becoming unsettled and much colder with wintry conditions spreading south across the UK for Easter Monday.
UK temperatures on Saturday reached a high of 17.6 °C at Drumnadrochit in Inverness-shire. However conditions will change dramatically later with much colder air spreading from the north from late on Sunday. 
It's not unusual to see big swings in temperature across the UK in spring. However there will be a notable change in temperature as warm air will be displaced.  A drop to single figures for most for Easter Monday poses a challenge for sectors such as agriculture and horticulture. This is particularly true from late Sunday and into early this week when the character of the weather is likely to change with the prospect of snow showers for many accompanied by very strong northerly winds.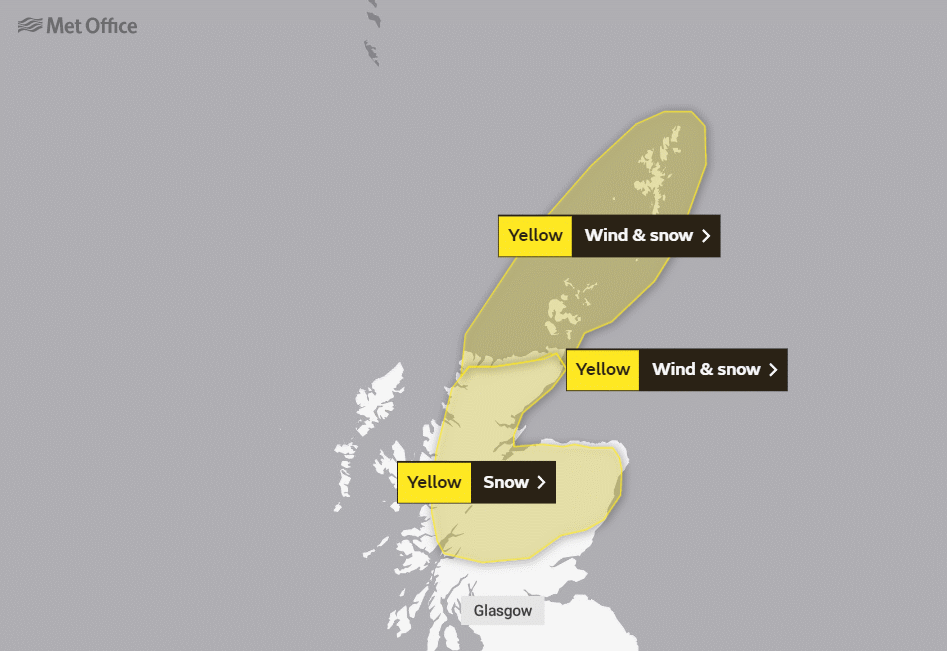 Chief Meteorologist, Dan Suri, said: "The Met Office has been signalling a dramatic change in weather type for several days, with very cold air moving from the Arctic through Sunday night, bringing snow showers and freezing overnight temperatures and all accompanied by strong northerly winds accentuating the cold. Although snow showers will predominantly affect the north and north west, they could occur almost anywhere in the UK early this week, at least temporarily.  Some areas will remain drier and see few, if any, showers, for example: the southeastern quarter of England and the Central Belt of Scotland. Even in southern parts of the UK daytime maximum temperatures will struggle to rise above 9.0 °C, and although this region is likely to remain drier, the occasional wintry shower cannot be ruled out."
Temperatures are expected to remain below average for the coming week.
Phil Stocker is the chief executive of the National Sheep Association. Commenting on the dramatic change of weather type over the next few days, Mr Stocker said: "Sheep and livestock farmers, especially in the UK's uplands, are acutely aware of the potential for a spring cold snap which can bring devastation and soul-destroying losses during lambing time. The sector has endured several cold weather events during recent springs and these have wrought considerable hardship to both stock and hill farmers. However, being aware of the approaching change in weather type will allow farmers to buffer the impacts by taking action to avoid the worst losses." 
Traditionally gardeners are  eager to get to work in the garden over Easter, however with the chance of frosts widely across the UK people should take care with what is planted out.  
Guy Barter is the chief horticulturalist at the Royal Horticultural Society. He said: "Overnight frosts in April are dreaded by gardeners. Magnolia and camellia flowers are ruined, fruit blossom and young fruitlets including pears and apples are spoiled and the tender tips of potatoes will be burnt off if they appear above ground. Gardener's hearts are in their mouths through April as they anxiously scan the weather forecasts for frost warnings ready to rush out and cover vulnerable plants to ward off damage." 
Keep up to date with the latest forecast and check the detail for Easter for your area by using our forecast pages and following us on Twitter and Facebook, as well as using our mobile app which is available for iPhone from the App store and for Android from the Google Play store.  
Updated at 14:38 (UTC+1) on Sun 4 Apr 2021