eat:Festivals
eat:Festivals is a not-for-profit social enterprise that believes the impact of local food and drink is about making connections with the land and between people.
Tell me a bit about eat:Festivals...
It's no throwaway line when we say our festivals are 'grown from the land around us'. We are very passionate about locally sourced and sustainable food and drink. There are so many wonderful producers in the Southwest who have become part of our extended family.
We started with a single festival in September 2012 and now have 28 one day festivals running in 18 host towns and cities. We work with a wide range of local food and drink producers and together we've won more than 30 awards which we are incredibly proud of.
We are a not-for-profit social enterprise, and we strongly believe that the impact of local food and drink is about making connections with the land and connections between people.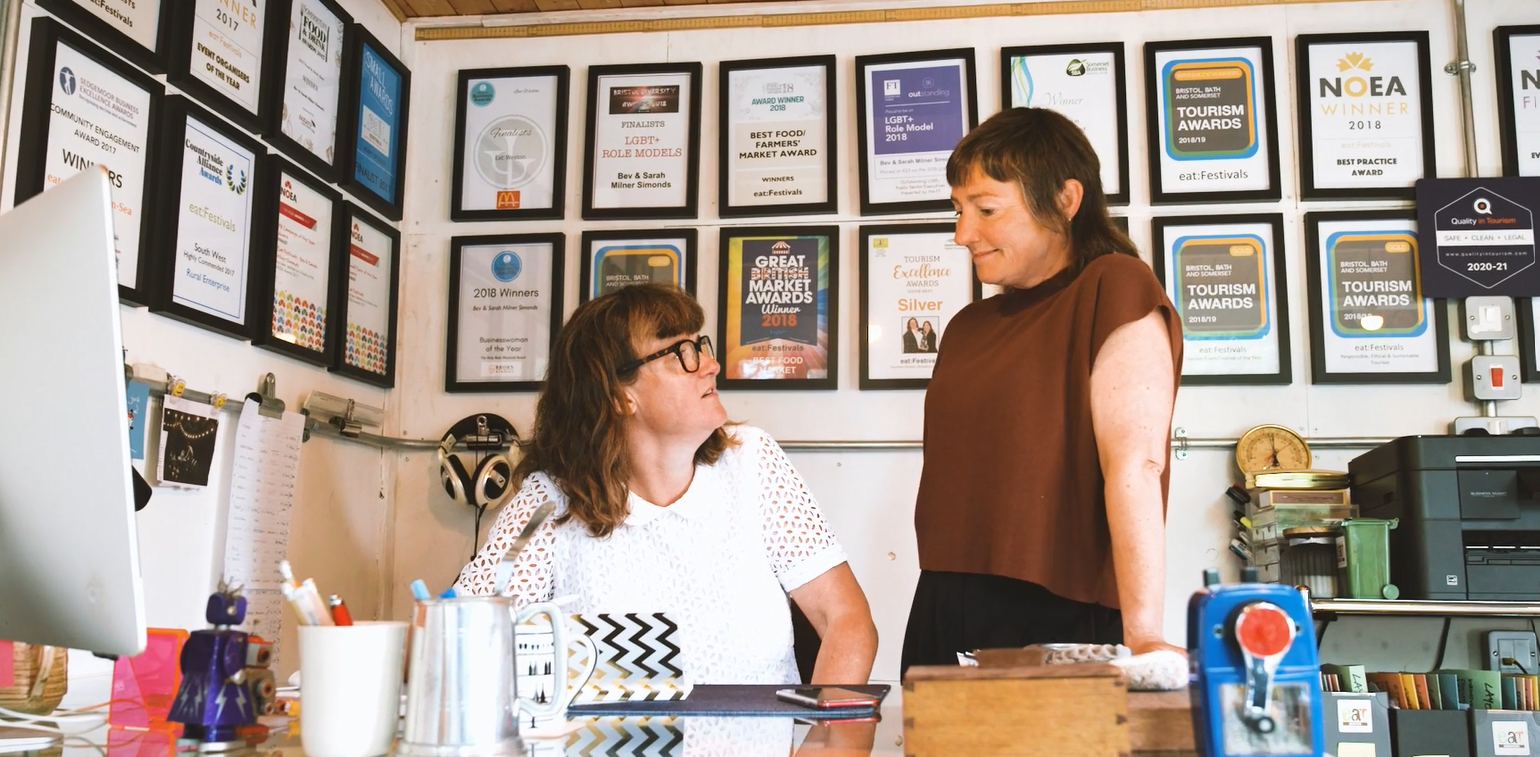 How does the weather impact the food and drink festivals you run?
Our festivals are all open-air, so weather plays a big role in whether they take place and how well attended they are. Events can be seriously impacted by different weather conditions, but wind is a particular problem – our festivals really struggle to cope with wind. 
Each location is different in terms of exposure – for example, the Portishead festival takes place at the beautiful Portishead Marina and that location can get quite windy because of the proximity to the Bristol Channel.
Our events involve a lot of temporary structures like gazebos and canopies that could be blown over or otherwise damaged by wind. Gusting wind can be so dangerous! These are all free public festivals and so safety of both the traders and the public is paramount.
Do you find Met Office forecasts useful? What are you looking at most?
We are obsessive about the weather because it can have such a big impact. We use the Met Office 'Talk to a Forecaster' service to help us plan - from a week ahead to the day before a festival.
Being able to say that we have spoken to a Met Office weather forecaster is reassuring for our producers and the public. And quoting the Met Office forecast in our communications with producers means we can add authority to the messages. It's helpful for traders to feel confident about whether the weather is going to encourage or put off the public.
When we're communicating with potential visitors, we also refer to the Met Office as where we get the forecast from. This gives them confidence in our decision about whether the festival should go ahead.
Do you use our forecasts to plan ahead or check the night before?
This is about fresh food and drink. Knowing in advance what the weather's going to do allows us to cut down the financial risk that our traders take.
If we must cancel a festival, it makes a big difference if we can head off their production three or four days before the event. This represents savings in terms of money, ingredients and labour.
Typically, there are between 80-100 traders at the event and there can be 20,000 visitors so being able to cancel on a Tuesday and not on a Saturday matters – both financially and reputationally. 
How accurate do you find Met Office forecasts?
Using Met Office information gives us a degree of certainty and confidence to communicate with clarity with the producers. We get specific location and event-based information at the time we need it. Being able to trust the accuracy of it and use it to make decisions is great and helps minimise the risk associated with running an outdoor event of this type. It has been a lifesaver!