Accelerating impact-based forecasting - WCSSP case study
Through strong international partnerships, the Weather and Climate Science for Service Partnership programme is supporting the implementation of impact-based forecasting around the world.
What is impact-based forecasting? 
While traditionally weather forecasts have given an indication of what the weather will be, impact-based forecasting considers the vulnerability of people and property and warns of what the weather will do and what the impacts might be. 
Impact-based forecasting enables an integrated, authoritative message to be delivered to all parts of society so that everyone can take appropriate action to ensure personal safety and protect property.  
The World Meteorological Organization recognises impact-based forecasting as best practice and the Weather and Climate Science for Service Partnership (WCSSP) Programme is accelerating the implementation of impact-based forecasting to benefit countries around the world.  
How is the impact of a severe weather event determined?
Impact-based forecasting systems use different coloured warning levels based on the likelihood of the extreme weather happening and the expected impact of the weather. For example, a yellow warning could be issued for an event that has low likelihood of occurring, but if it did occur it would have high impact. Red warnings are only issued when a weather event is very likely to occur and is expected to have a very high impact.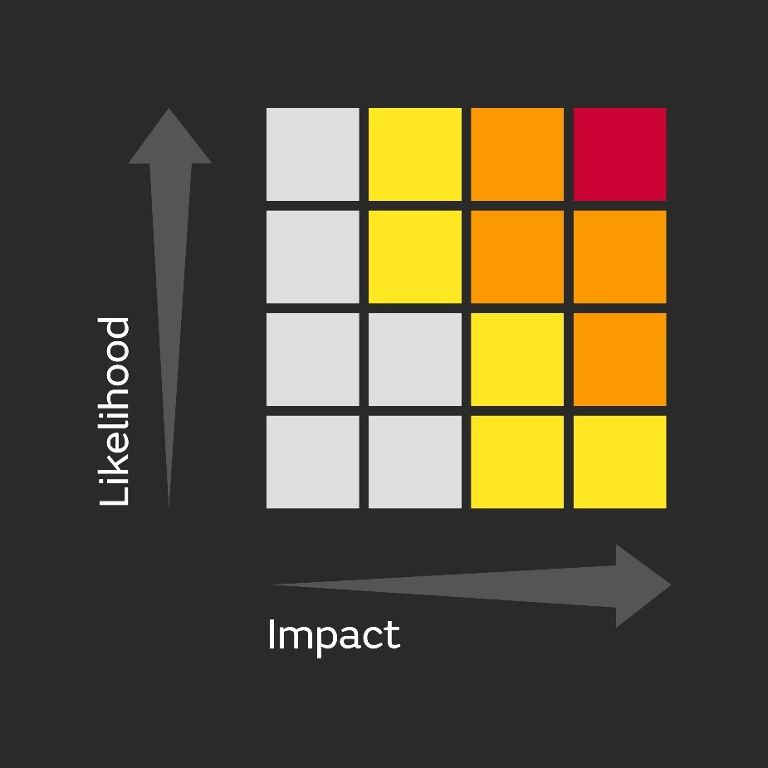 Example of an impact-based forecasting risk matrix.  
WCSSP programme and impact-based forecasting
The WCSSP Programme is working on several projects to accelerate the implementation of impact-based forecasting to benefit countries around the world.  
WCSSP South Africa  
Southern Africa is severely impacted by extreme weather events. In 2019, tropical cyclone Idai led to over 1000 deaths across Mozambique, Zimbabwe and Malawi.  
The WCSSP South Africa project has been working with the South African Weather Service (SAWS) to launch a new impact-based severe weather warning service in South Africa, which has already delivered significant benefits.  
The project hosted outreach workshops where vulnerable communities were invited to attend and develop communication chains with the National Disaster Management Centre. This ensured the warning messages will be understood and communicated to those who need it to ensure that appropriate actions can be taken. Forecasters also received training to ensure non-scientific terminology is used when communicating forecasts and warnings.   
Disaster manager, Joe Gqabi, District in the Eastern Cape said "Impact-based forecasting has significantly improved relationships, especially between emergency response agencies and stakeholders. Relations are now good as there is one source of information on weather related matters for the stakeholders to plan, take action and coordinate their activities."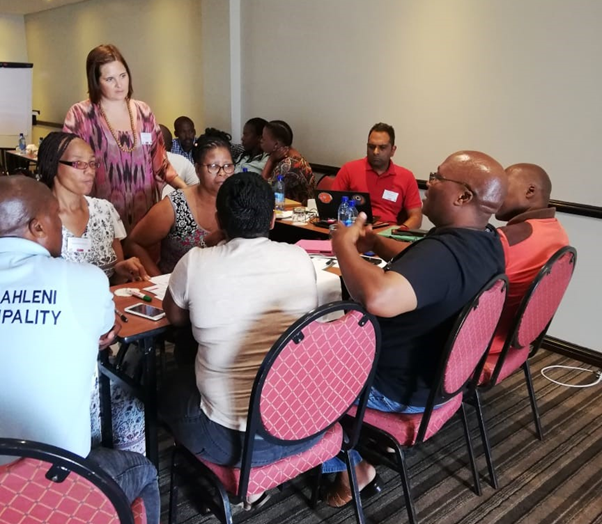 Outreach workshop at East London, Eastern Cape, February 2019 Credit: Met Office
How has the new service performed?

 
The new service became operational and started issuing warnings to the public in October 2020. In January 2021, SAWS issued the highest possible Level 10 (red) warning for disruptive rain ahead of tropical cyclone Eloise which then led to landslides and significant damage to infrastructure.  
Vanetia Phakula, Senior Forecaster at the South Africa Weather Service, said "The new service provides communities with the information they need to respond appropriately which helps save lives". 
Surveys showed the warnings were understandable and provided sufficiently ahead of time so people could take action. Decisions made as a result of the warnings included pre-emptive evacuations, placing emergency teams on standby, making farm dams safe from surges of run-off water, staying at home and readying sandbags. All of these decisions contributed to reducing the impact of the tropical cyclone on people and their livelihoods.  
The lessons learned through the implementation of the new system will be shared to benefit other countries across Southern Africa as they continue their journeys towards implementing impact-based forecasting.  
WCSSP India 
WCSSP India is a research project building and harnessing strong, sustainable science and innovation partnerships between the UK and India. It is a collaborative initiative between the Met Office, supported by the UK Government's Newton Fund, and the Indian Ministry of Earth Sciences. Through this collaboration, WCSSP India is developing the underpinning science for impact-based forecasting which can support the Indian Meteorological Department as they transition towards operational impact-based forecasting.
In 2019 an impact-based forecasting workshop was held at the Indian Institute of Tropical Meteorology, Pune, bringing together researchers and operational meteorologists to discuss the challenges associated with impact-based forecasting. Based on this workshop a set of priority areas were identified: research and development of impact models; socio-economic impact data collection; and communication and dissemination of warnings.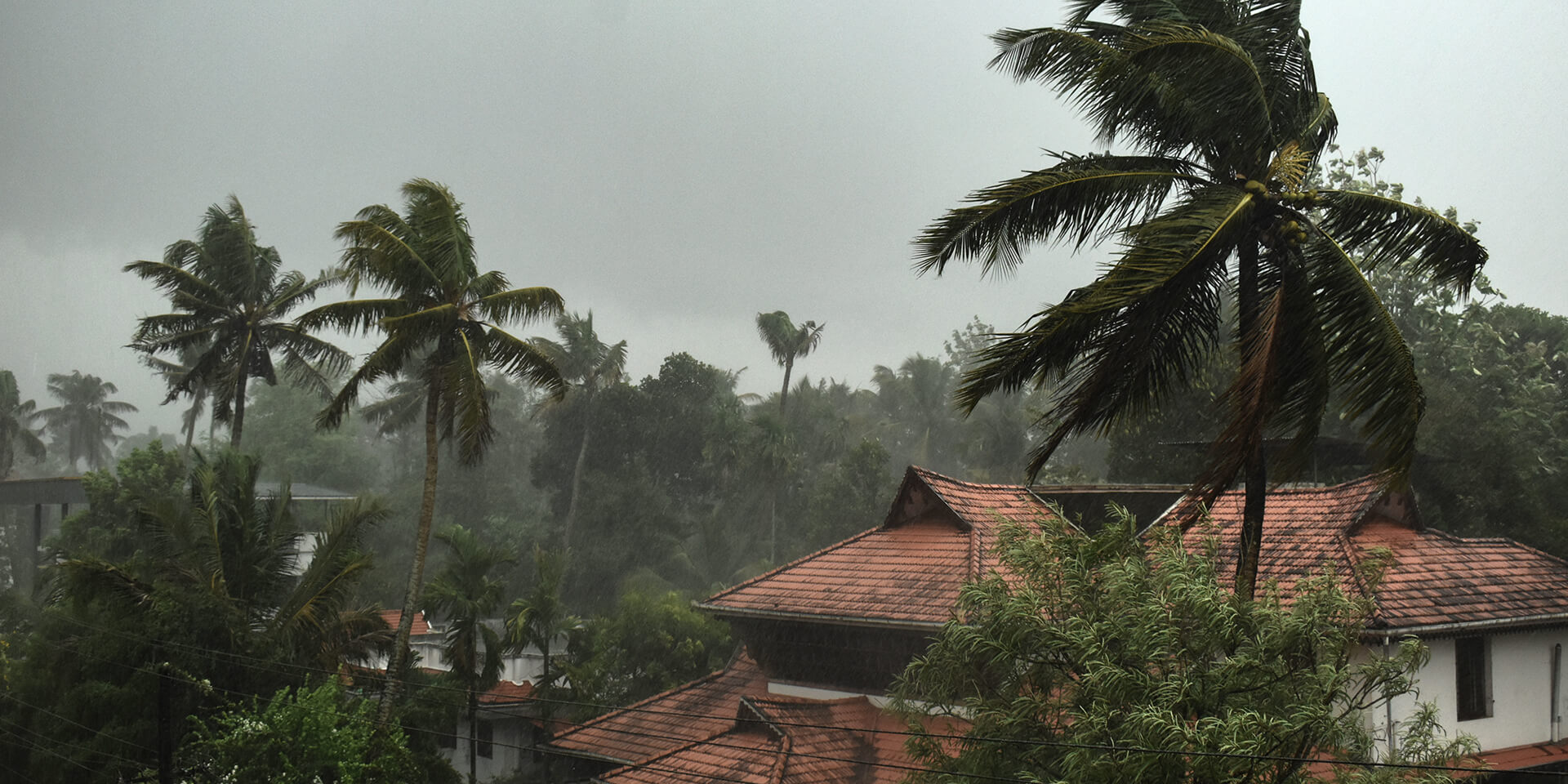 Impact-based forecasting (IBF) considers the vulnerability of people and property to the weather and warns of the associated impacts
Research from several WCSSP India projects is supporting the improvement of underpinning science and capability for impact-based forecasting. One project, led by the UK Centre for Ecology and Hydrology, has developed a Flood Hazard Impact Model focussing on Kerala as a test example. The model brings together hazard information (flood inundation) with receptor (people, property and transport) data to assess impact severity. Another project, led by the Health and Safety Executive, examined different sources including social media for the collection of impact observations, while a project led by HR Wallingford investigated Earth Observation as an additional potential source of impact observations. Together these projects have provided a framework for how impact data could be collected in India.
Additionally, the project has identified a set of weather patterns which represent all the main phases of the Indian climate throughout the year, such as the active or retreating monsoon phases. These are being used to develop forecasting prototypes for different hazards such as heatwaves, heavy rainfall and landslides. This project has shown that many of these weather patterns have good forecast skill at least 15 days ahead. 
The capability has been packaged into a tool and shared with partners to help provide forecasters with an earlier indication of potentially impactful events. Workshops with landslide experts and disaster management authority representatives are helping to inform the usefulness of the weather pattern landslide forecasting application and ways it can be further enhanced. This application is being used to issue landslide bulletins during the monsoon season to provide communities with more time to act and reduce the impacts of such events. An example of operational impact-based forecasting at the India Meteorological Department is shown in Figure 1 for the city of Mumbai. The bulletin provides warnings in terms of water logging, traffic flow and danger to old buildings due to heavy rain.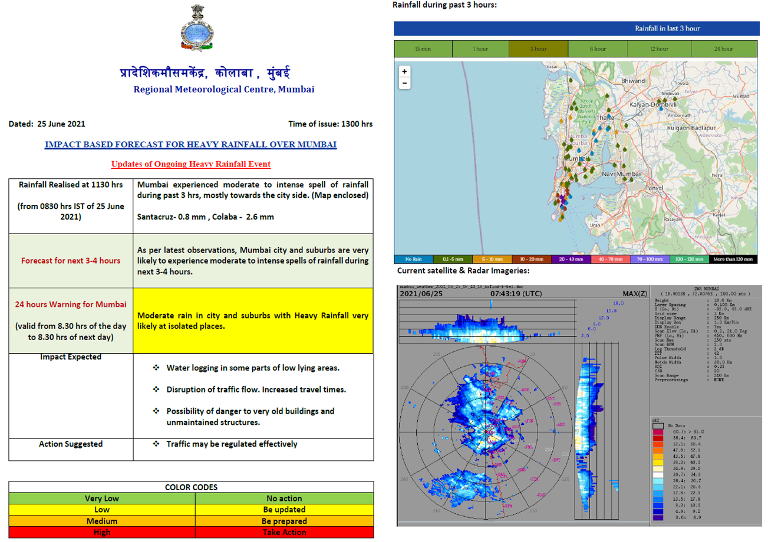 Figure 1: An Impact-based forecasting bulletin warning for heavy rainfall over Mumbai
WCSSP Southeast Asia 
The WCSSP Southeast Asia project has been conducting a range of activities to strengthen the ability of institutions to issue timely, accurate warnings of high impact weather. Activities include developing new visualisation tools to aid forecasters; evaluating the operational use of ensembles which can improve understanding of the uncertainty of weather forecasts; and analysing the decision-making process that forecasters go through to issue high impact weather forecasts.
In addition to this, institutes from the UK, Indonesia, Malaysia, Philippines and Vietnam have shared their experiences of implementing impact-based forecasting so they can learn from each other. Through international collaborative workshops, over 200 scientists and operational forecasters in Southeast Asia have received training in impact-based forecasting.
Evaluating impact-based forecasting
The project has also developed an observation database which will allow partner countries in Southeast Asia to collect, analyse and compile impact data to undertake impact-based forecast evaluation. So far, the database has over 41,000 observation records for Southeast Asia between 1970 and present.
Globally the evaluation of impact-based forecasts remains a challenge and the observational database being developed through WCSSP Southeast Asia will enable impact forecasts to be compared to what actually happened on the ground and improve the accuracy of future warnings.  
Strengthening early warning systems 
The WCSSP programme's work on impact-based forecasting has already had significant impacts with implementation in several partner countries. Through this work, local communities and stakeholders are gaining a deeper understanding of severe weather events, their potential impacts, and the importance of community planning to mitigate against high impact weather.
In the Philippines, the Philippine Atmospheric, Geophysical and Astronomical Services Administration (PAGASA) has been developing impact-based forecasting for the Metro Manilla and Metro Cebu pilot areas. Feedback from stakeholders and disaster managers has highlighted that impact-based forecasts are critical to improve early warning systems for the cities, and lead to an improved response to warnings that are issued. 
There has also been the successful development of impact-based forecasting procedures in Indonesia. "In 2023 we are aiming to roll out the national implementation of impact-based forecasting to all provinces in Indonesia, which will lead to significant benefits and help improve preparedness for weather extremes by disaster managers and help protect lives and livelihoods." Dr Agie Putra, Agency for Meteorology Climatology and Geophysics of The Republic of Indonesia
Find out more about the impact-based forecasting work in our brochure.