Weather and Climate Science for Service Partnership Programme
The Met Office is a delivery partner on behalf of the UK government's Department for Science, Innovation and Technology (DSIT).
What is the Weather and Climate Science for Service Partnership programme? 
The Met Office is a delivery partner on behalf of the UK government's Department for Science, Innovation and Technology (DSIT). We administer funding through our Weather and Climate Science for Service Partnership (WCSSP) programme. 
The WCSSP programme has been developing a global network of partnerships that harness the weather and climate scientific expertise of UK and partner countries to strengthen the weather and climate resilience of vulnerable communities around the world since 2014. 
Current projects in the programme 
International collaboration is vital to addressing the issues presented by global weather and climate change.  
Through the WCSSP programme, we are working collaboratively on projects that focus on the global challenges of weather and climate with partners in Brazil, China, India, South Africa and Southeast Asia.  
WCSSP programme projects and grants awarded:
Research impact
Our WCSSP in numbers infographic shows how the significant research and services have been to individuals, communities and organisations globally.
Over 100 projects have been delivered under WCSSP involving 50+ institutes and organisations across nine countries. Ranging from facilitating knowledge sharing through 100+ exchange visits to improving our understanding of how climate change will impact the Amazon rainforest, international collaboration has been vital to tackle the global challenges faced by weather and climate change. Find out more about the latest research developments. 
Exchange visits have been essential in accelerating scientific knowledge and expertise, particularly within early career researchers, which has been reflected in the quality and depth of research delivered. 650+ peer-reviewed papers have been published in prestigious journals and cited over 14,000 times – almost twice as high as the average for papers in the same subject area. This demonstrates the significant contribution the programme is making to advancing the global weather and climate knowledge base and its importance to the wider research community.
Work delivered under WCSSP has also attracted wide-reaching interest from other groups including UK and international governments, media, and the public. Programme outputs have been viewed over 1 million times and attracted over 350k downloads and has led to coverage in 1000+ articles and 7000+ social media posts.
Research under WCSSP is also applied globally. As well as supplying new knowledge, datasets, and tools, over 30 weather and climate service prototypes have been delivered to support better informed decision making. Training has been key to the transfer of knowledge to over 350 people, often early career researchers or forecasters, to build capacity in using the programmes outputs to reduce associated risks on wider society. This has included skill development in how to write research papers, communicate research, improve knowledge and analytical and problem-solving skills.
Worldwide, WCSSP has helped to stimulate over £26 million of additional funding for the global research community, and influences the development of strategies, standards and policy, notably being cited over 300 times in more than 150 policy documents across 17 countries including the UK, USA, Germany, France and Australia. 60+ institutes have cited the research so far including Governments, Think Tanks and Intergovernmental Organisations such as the Intergovernmental Panel on Climate Change and the United Nations.
Supporting the Sustainable Development Goals
Outputs from the WCSSP programme support the UN's Sustainable Development Goals (SDGs) with world-leading weather and climate science. Through working in partnership around the world, we are building international meteorological capacity, saving lives and strengthening resilience and response to crises. The WCSSP programme particularly supports our work towards goal 13 (climate action) and goal 17 (partnerships for the goals). 
Find out more about how the Met Office supports the SDGs.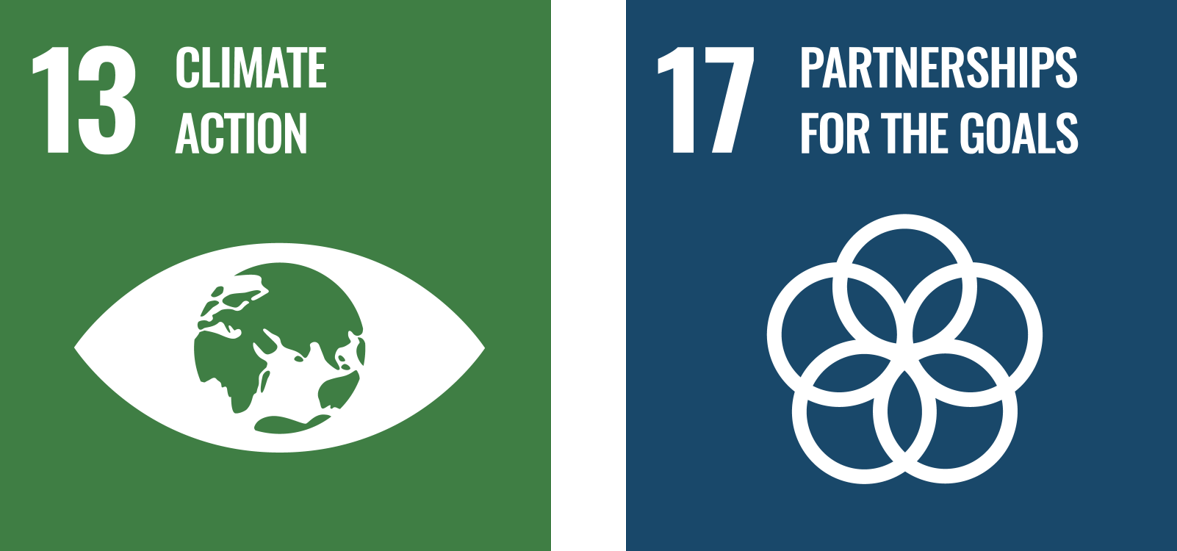 Funding opportunities for the UK research community
Ppen funding calls can be found on our funding opportunities pages.