How our weather advice influenced D-Day and Operation Overlord
Weather information relating to D-Day and Operation Overlord
In spite of meticulous planning surrounding all other aspects of the invasion the commanders could not control the weather and for advice on this they looked to a team of meteorologists led by Group Captain J. M. Stagg from the Met Office. Conditions in early June were extremely unsettled and the forecasters on both sides needed all the information they could get in order to predict when the invasion might occur. Stagg and his teams relied on the synoptic charts to provide the information they needed. These charts identified both the bad weather which resulted in the postponement of the invasion on the 5th and identified the weather window which enabled it to go ahead on the 6th.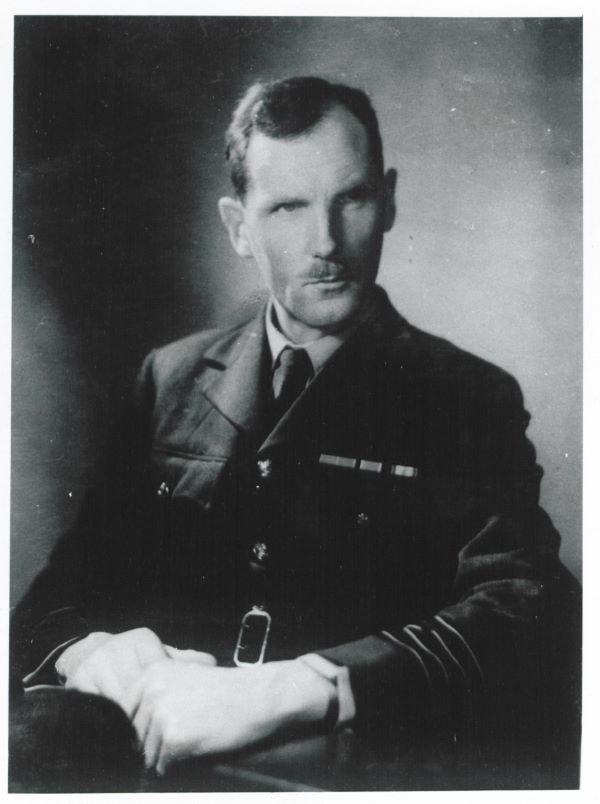 Charts in the Met Office National Meteorological Archive in Exeter reveal that the allies had cracked the German Enigma code thus allowing the D-Day forecasters access not only to observations from Allied observers and reconnaissance flights but also to all the German meteorological observations. Comparison of the synoptic charts held in the Met Office archives and the archives of Deutscher Wetterdienst clearly shows this placed the Allied forecasters at a significant advantage over the German forecasters in terms of being able to spot a suitable weather window for the invasion. The allied charts contain a wealth of observations from across both the UK and Europe and also some observations from the Atlantic, the area from with the D-Day weather would come. By contrast the German charts reveal that they had been unable to crack the Allied codes and as a result there are virtually no observations for the UK and surrounding waters. Having access to this additional data gave the allied forecasters sufficient information to be able to plot the location and movement of the low pressure and cold front which forced the landings to be moved from the 5th to the 6th, and the ridge of high pressure which enabled them to predict better weather for the 6th with far greater accuracy than their German counterparts. As a result Stagg was able to advise that conditions on the 6th June would be marginal but sufficient to launch the invasion and in so doing the D-Day forecasters made perhaps the most important forecast in history.
Useful links
Group Captain Sir James Stagg's Papers
Daily weather reports for 1944 in the Digitial Library & Archive.
Copyright Guidance on German Charts
The German charts have been kindly provided by DWD. Please address all enquiries regarding publication to [email protected]
D-Day: the role of the Met Office
In some ways wartime meteorology laid the foundations of modern weather forecasting throughout the world. I dedicate this booklet to the meteorologists of all nations who took part in the Second World War, but especially to the seventy members of the Meteorological Office who gave their lives. (Extract from the forward by Professor Julian Hunt).
D-Day, 6 June 1944: the role of the Met. Office.
All information originating from the Met Office is subject to Crown Copyright and is available under the terms of the Open Government Licence