Mark Canning
Mark is a scientist and a qualified meteorologist who specialises in the development of weather applications and services to support the aviation industry.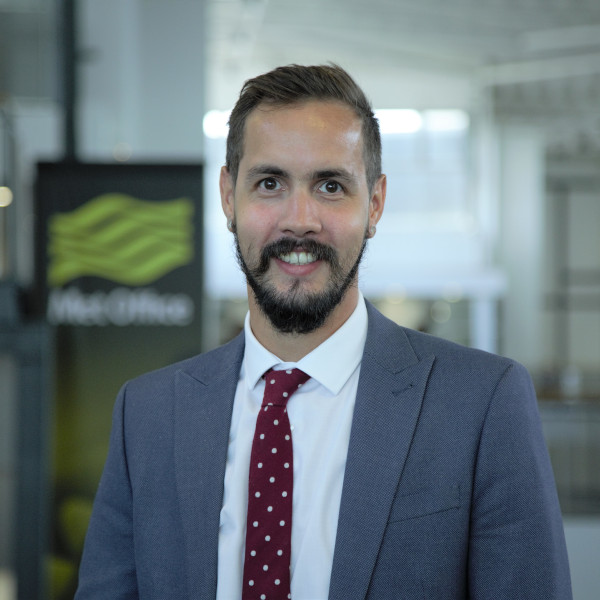 Areas of expertise
Aviation
Airframe Icing
Meteorology
Current Activities
Mark leads the inflight airframe icing programme at the Met Office, maintaining and developing this forecast capability. Under mandate of the International Civil Aviation Organization (ICAO), the World Area Forecast System (WAFS) provides forecasts of inflight icing, alongside other aviation hazards and global aeronautical meteorological data, broadcast via satellite to all member states.
Mark works in the Aviation Applications Team regularly engaging with the UK Civil Aviation Authority (CAA), NATS, Government, key industry stakeholders and international counterparts to address a wide range of challenges facing the aviation industry, to ensure safety, efficiency and sustainability of flight and airport operations. Other areas of work include mitigating the impact of disruptive convection in the London Terminal Manoeuvring Area, working with operators, ATM service providers, regulators and other interested stakeholders pertaining to the provision of meteorological services for Uncrewed Aircraft Systems (UAS), and working with industry and academia to mitigate the climate impact of the aviation industry from non-CO2 emissions, such as contrails.
Career background
Mark joined the Met Office in 2014 as an Operational Meteorologist. He worked in the Operations Centre at HQ in Exeter, delivering regulated and commercial weather products, warnings and consultancy to the aviation sector. He also provided meteorological services to a number of other sectors including construction, retail, energy & utilities, event management, media, defence, national critical infrastructure and sports & leisure, domestically and internationally.
He was Team Leader for winter road services, providing expert meteorologist support and guidance to aid operational planning and decision making to mitigate against winter hazards across the UK's strategic road network.
Following a 3-month secondment, in early 2019 Mark joined the Aviation Applications Team as a Scientist, bringing this range of experience to his new role.
In 2009, Mark graduated from University of Leicester with honours with a BSc in Physics and Astrophysics. He also holds a MSc degree in Atmosphere, Ocean and Climate from the University of Reading (2013).
External recognition
Mark is an accredited meteorologist (BIP-M) with the World Meteorological Organisation since 2014. He is also a Fellow of the Royal Meteorological Society (FRMetS).

Email: [email protected]