Mark Canning
Mark is a scientist and a qualified meteorologist who specialises in the development of weather applications and services to the aviation community.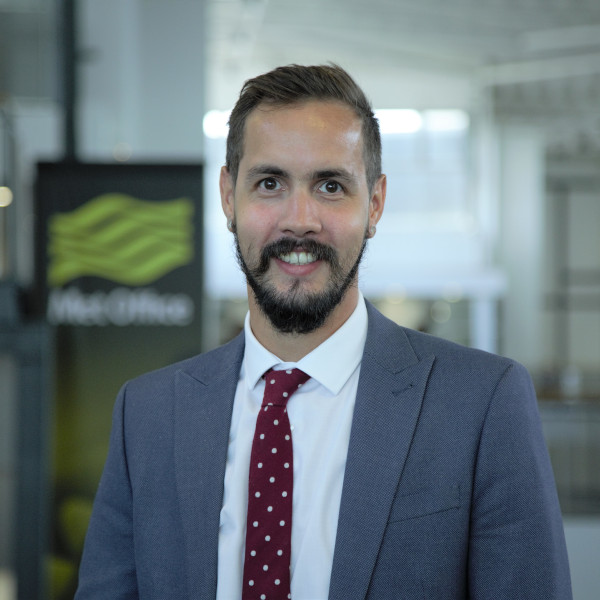 Areas of expertise
Aviation
Surface Transport
Meteorology
Current Activities
Mark has been working as a scientist in the Aviation Applications team, part of Business Group, since April 2019. He assists in the development of the next-generation global icing diagnostic for the World Area Forecast System (WAFS), as well as producing visualisation tools for meteorologists.
Mark is also working on improving the Met Office's capabilities in forecasting disruptive convection in the UK, and specifically in the LTMA (London Terminal Manoeuvring Area). The rest of his time, he provides commercial consultancy for the aviation community, helping to find solutions for sector-specific issues like flight planning, manufacturing of aircraft components, and safety efficiency improvements for airline and airport operators.
Career background
Mark joined the Met Office in 2014 as an Operational Meteorologist. He worked in the Operations Centre at HQ in Exeter, delivering meteorological services to the Aviation and road sectors, which included private business clients and organisations. Following a 3-month secondment , he was promoted as a scientist to the Aviation Applications team in April 2019.
In 2009, Mark graduated from University of Leicester with honours with a BSc in Physics and Astrophysics. He also holds a MSc degree in Atmosphere, Ocean and Climate from the University of Reading (2013).
External recognition
Mark is an accredited meteorologist (BIP-M) with the World Meteorological Organisation since 2014.