Dr Victoria Chapman
Victoria and her team create and deliver bespoke weather and climate solutions for the rail industry, with expertise in leaf fall and low adhesion forecasting.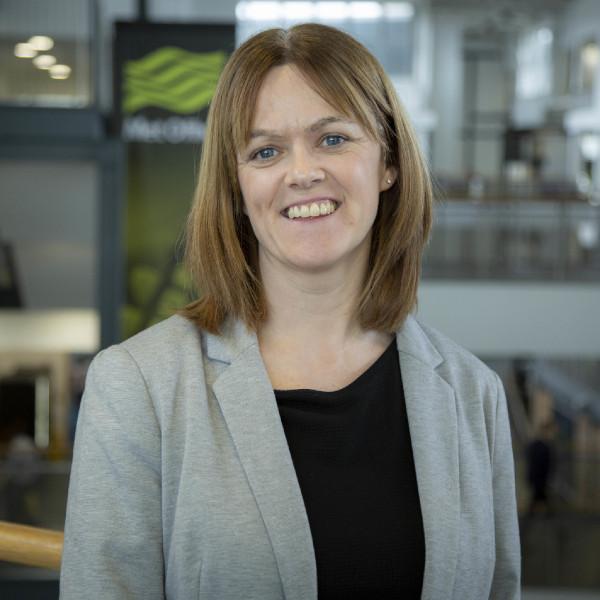 Areas of expertise
Rail
Agriculture
Leaf fall, low adhesion and wind throw
Model development
Climate change
Spatial and statistical analysis
Geographical Information Systems and remote sensing
Project and contract management
Project management
Current activities
VVictoria's main activities include the development and delivery of leaf fall, low adhesion and wind throw research and services for railways. She is currently working on a number of consultancy projects to deliver innovative science and technology in this area.
Career background
Over the last 14 years, Victoria has delivered a range of weather and climate change consultancy projects for various industries. She is a scientific advisor on low adhesion, leaf fall, and wind throw projects for the rail sector. Victoria holds an Honorary Senior Research Fellowship at the University of Birmingham, and is a member of the RSSB Adhesion Research Group.
Victoria joined the Met Office in 2007 as a senior scientist working on bespoke weather and climate consultancy projects in the agriculture, transport, energy and water industries. Prior to joining the Met Office Victoria worked for an environmental consultancy as a GIS and Business Developer Consultant, delivering a variety of projects for national government, regulatory and corporate clients. Victoria has held postdoctoral research positions at Birmingham and Oxford University. Projects worked on include:
Assessing snow and light rainfall from space (European Space Agency)
Modelling railway temperatures to assess railway buckling (RSSB)
Mapping West Nile Virus risk in the UK (Defra)
Victoria was awarded her PhD on the assessment of passive microwave rainfall estimates from the Tropical Rainfall Measuring Mission (TRMM) at the University of Birmingham. She has a Master of Science degree in Applied Meteorology and Climatology with distinction (University of Birmingham) and a 1st Class Honours Degree in Geography and Environmental Science (University of Birmingham).
Publications