Climate Analysis for Risk Information & Services in South Asia (CARISSA)
The aim of the CARISSA project is to improve the uptake and use of regional climate change information in South Asia.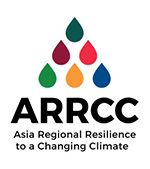 Through engaging with different user groups (including impact scientists, intermediaries and decision-makers), and collaborating with regional institutions, CARISSA will build on state-of-the-art climate science to better articulate future climate risks and guide adaptation decisions.
We are working in partnership on this project with the International Centre for Integrated Mountain Development (ICIMOD), the India Institute of Tropical Meteorology (IITM), the Nepal Development Research Institute (NDRI) in India, the Bangladesh University of Engineering and Technology (BUET), the World Food Programme (WFP), the Department of Hydrology and Meteorology (DHM) in Nepal, the Bangladesh Meteorological Department (BMD), the Pakistan Meteorological Department (PMD), the International Centre for Climate Change and Development (ICCCAD),  the Institute of Water Modelling (IWM) and the World Meteorological Organization (WMO) Global Framework for Climate Services (GFCS). 
 
The CARISSA project is focusing on six main activities, determined following engagement with key partners and stakeholders in the region. The activities are: 
Activity 1: Training and capacity development: Strengthening the knowledge and capabilities of providers and users of climate projection data.
Activity 2: Development of regional forum on climate change: Establishing a regular and sustainable regional forum in South Asia for knowledge exchange and cooperation on climate change and the use of future climate projections.
Activity 3: Enhancing regional climate projection data platforms: Enhancing access and usability of regional climate projection data, primarily through online platforms.
Activity 4: Climate change information services for the water and hydropower sector: Bringing together users, information providers and experts in the areas of hydropower and the water sector to collaborate on improved climate information services for the sector.
Activity 5: Information for managing coastal climate risks: Developing new sea level change projections for the South Asia region, and integrating this information into coastal risk assessments and planning decisions.
Activity 6: Climate services for food security: Developing climate change and food security outputs for South Asia that will inform policy decision-making at the national and regional scales.
Activity 7: Climate observations: Development of "Climate Grid" software for constructing gridded data-sets of observed climate.
Key Milestones
Regional engagement and knowledge sharing
Regional workshop on future climate projections and their applications in South Asia (January 2019) - Read the workshop report here
Side event 'Development of a regional climate change forum in South Asia' at the 6th International Conference on Climate Services (ICCS6) (February 2020) - Read the meeting report here
Training and capacity development
Findings of training needs assessment survey (December 2019)
Training on CORDEX regional climate projections (October 2020) - workshop proceedings available here
Training workshop: Sea-level science and the use of sea-level projections in Bangladesh (November 2020) - Read the training report here
Climate services for the water and hydropower sectors
Regional workshop on climate change information for the water and hydropower sector (September 2019) - Read the workshop report here
Pilot climate service product for the water and hydropower sector (January 2020)
Coastal climate risk services
Climate and food security
Food security assessment for Afghanistan and Nepal (September 2021)
Climate observations
Development of Climate Grid to facilitate the construction of gridded data-sets of observed climate for Pakistan (August 2021) - Read the report here
Supported by: