Ric Robins, Head of Business Meteorology
Ric leads the Met Office's meteorologist capability delivering advice and services across industry to support operational and planning decision-making.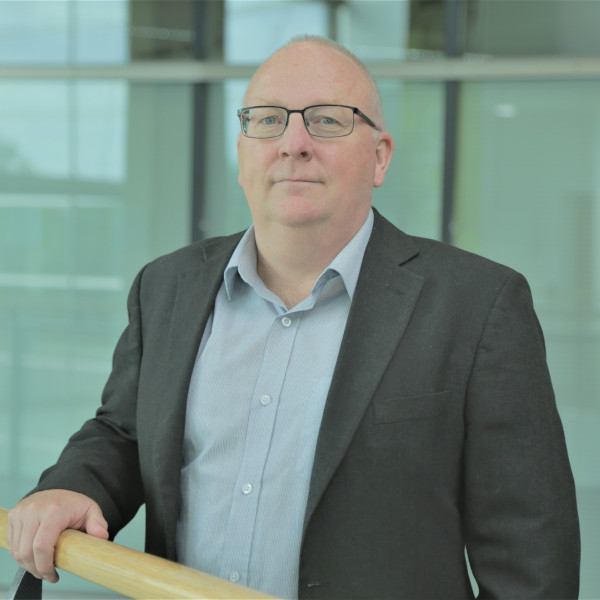 Areas of expertise
Aviation
Energy
Offshore Oil & Gas
Water
Infrastructure
Retail
Sport and event management
Defence and security
International development
Current activities
Ric is responsible for the forecasts and consultancy delivered by Operational Meteorologists. He helps customers develop their meteorological capability to improve safety and operational decision-making across many sectors of industry. This includes embedding Met Office meteorologists in their teams offshore, at airports and at high-profile sporting events, or via our 24/7 Operations Centre. Ric uses his experience to show organisations how they can turn the uncertainty of weather into business opportunities and refine their decision-making process.
Career background
Throughout a career spanning over 30 years at the Met Office, Ric has developed a deep understanding of the impacts of weather on business operations and decision-making across a variety of industry sectors.
Between 1983 and 2004, Ric worked directly with UK and international customers in the civil and defence sectors. He started as an Operational Meteorologist, and then managed teams onsite. It was during this time that he garnered experience in applied meteorology, analysing the effects of a broad range of weather conditions on operations.
In 2005, he was promoted to Deputy Chief Meteorologist. He offered guidance to the Met Office meteorologist teams to adopt a consistent forecast process, especially for high-impact weather events such as thunderstorms, fog and snow.
Ric's role evolved into core operations management when he took up the post of Strategic Operations Manager Defence in 2008. He was responsible for meteorology services to the UK Defence community. For 6 years Ric managed a global operational network of meteorologists and oversaw the delivery of weather data services. He helped shape Met Office capability by organising service delivery and improvement and deploy teams, equipment and data at short-notice. He had a key role in developing a specialist team advising on global high-impact weather events, such as floods and heatwaves. In addition, Ric was the technical advisor to develop National Met Services in Nepal and Viet Nam, working with international partners.
Ric and his team received the Chief Executive's Award for Excellence in 2013 in recognition of their work in Nigeria and Tanzania. They worked with the countries' National Met Service to enhance regional and national forecast accuracy and reduce loss of life caused by strong winds and high seas, focussing on the effects of thunderstorms on Lake Victoria.
Ric was selected to bring his experience to the Aviation Business team and work with the civil aviation industry in 2014. He helped redefine the role of meteorologists to become an integral part of business operations by improving decision-making around safety and efficiency. This involved developing bespoke services and integrating teams into the National Air Traffic Services (NATS), some major airports such as Heathrow, and airline operators.
In his current role as Head of Business Meteorology, Ric's remit now extends to all industry sectors. He is currently developing meteorology services for aviation, road and rail, Connected and Autonomous Vehicles, offshore / onshore oil and gas, energy and renewables, water, infrastructure, sport and event management, and retail.