24th Conference of the Parties (COP24)
The United Nations Framework Convention on Climate Change (UNFCCC)
The United Nations Framework Convention on Climate Change (UNFCCC) will hold the 24th Conference of the Parties (COP24) which will take place from 2-14 December 2018, in Katowice, Poland.
Poland will hold the Presidency of the Climate Convention for the third time and Professor Jan Szyszko, its Minister of the Environment, will take the position of the COP President for the second time.
COP24 requires the determination of all parties to adopt the course of COP24 decisions which are necessary to fully implement the Paris Agreement.
Our role
The Met Office plays a lead role in providing expert scientific policy-relevant advice to the UK Government to underpin the UK's climate negotiations. Our research alongside partners around the world also helps deliver science and services for a broad range of users across the globe.
This year we have produced a range of material that looks across some of the key areas of climate science that are important for future policy decisions.
Our scientists will also participate in a number of events at COP24: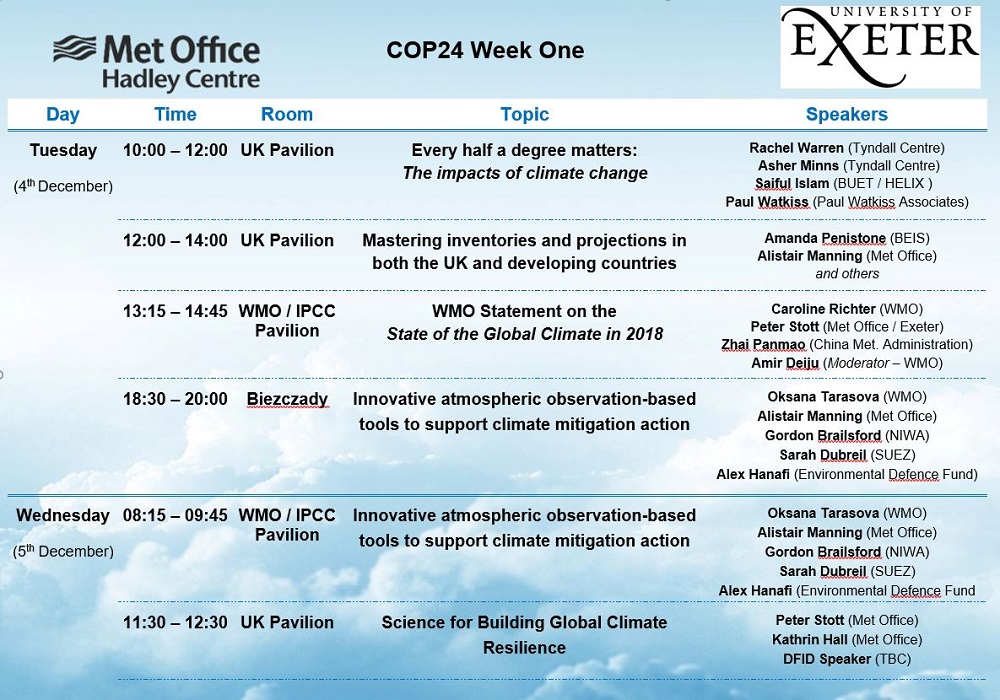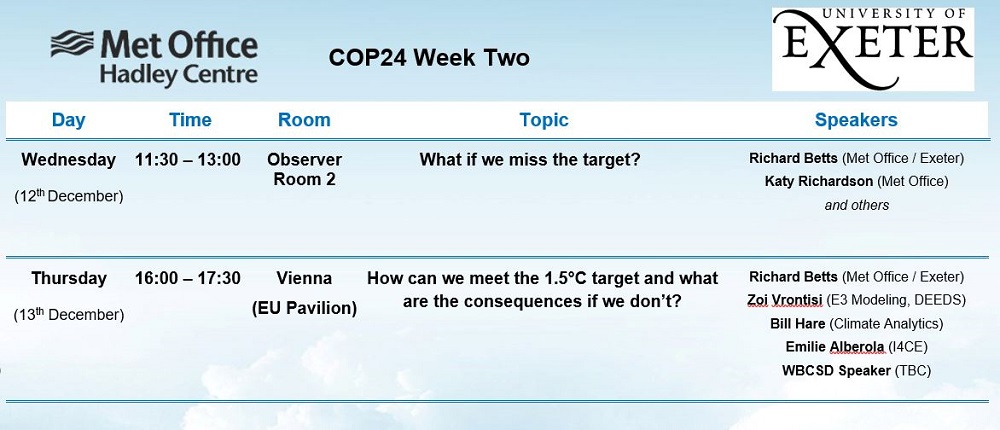 Related pages
Related links
Downloads