Global accuracy at a local level
When it comes to accurate forecasts, the Met Office stands above the crowd. Here are just some of the reasons to trust the Met Office.
World-leading
Relied on by experts
World-leading accuracy is essential to the safety of life. The Met Office is one of just two World Area Forecasting Centres that advise airlines operating right across the globe.
The high level of trust in our forecast accuracy is underlined by the fact that our model is used under licence by six other forecast centres and over 50 research centres around the world.
Driving success
We continually push to improve our accuracy. The Met Office's four day forecast is now as accurate as our one day forecast was 30 years ago.

A measure of our progress is that 92% of the Met Office's next day temperature forecasts are accurate within 2 degree C and 91% of the Met Office's next day wind speed forecasts are correct within 5 knots.

Trusted when it matters
We use our accurate forecasting skill to warn the Government, public, emergency responders and businesses of severe or hazardous weather which has the potential to cause danger to life or widespread disruption to property and key infrastructure.
We help protect UK forces on exercises and missions around the world.
Our space weather forecasts help keep the world's technology safe from solar flares.
Protecting lives at sea for 150 years
We have been providing uninterrupted marine forecasts since 1867.
When compared against our best estimate of the actual wind speed our verification systems1 indicate that during 2020:
Our inshore waters and shipping forecasts were 98.3% and 96.1% correct to within 1 Beaufort force category
A gale warning was issued for over 95% of gales that occurred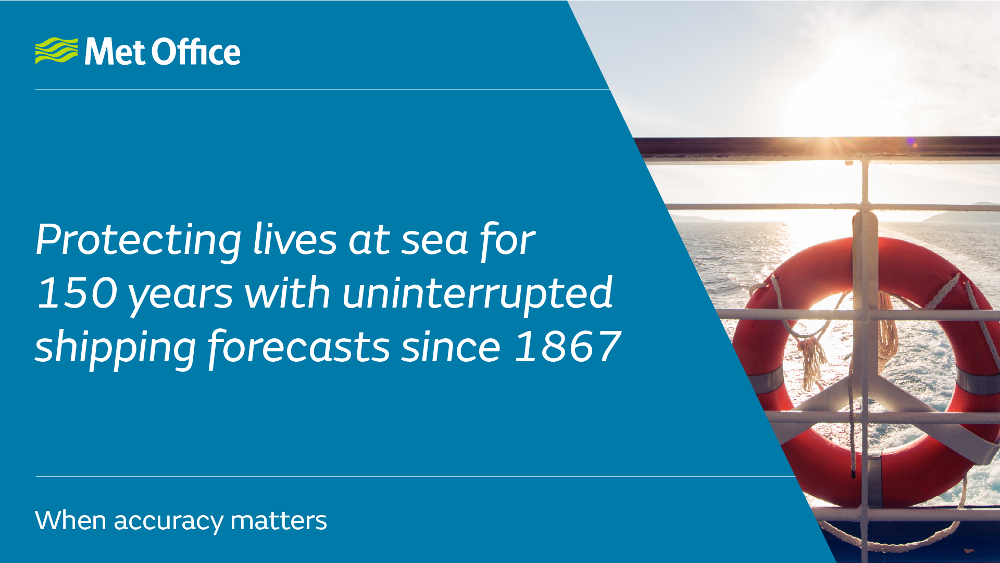 World's most powerful environmental supercomputer
Our weather models are now harnessing the processing power and computational capacity of our new supercomputer, helping us provide even more detailed data and forecasts and earlier warnings of severe weather.
Supercomputer capability has helped us increase the resolution of our models, to 1500 metres in the UK, and make high resolution forecasts even further in advance.

Scientific expertise
Our expert physicists and mathematicians use their combined skills in developing our weather models
Over 300 operational meteorologists analyse our weather data to deliver the most up-to-date accurate forecasts.
The Met Office Academic Partnership is a formal collaboration between ourselves and six UK universities that are leaders  in weather and climate science (University of Exeter, University of Leeds, University of Oxford, University of Reading, University of Bristol and University College London) to advance the science and skill of weather and climate prediction.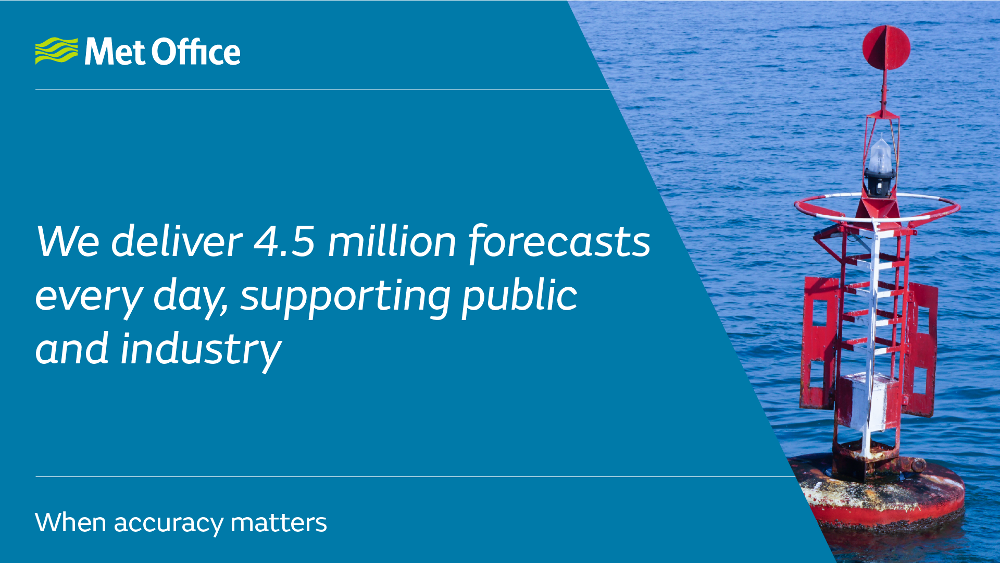 Pioneering
We began taking observations over 150 years ago and today our network of weather stations in the UK and around the world provide us with millions of observations each day.
Over 200 billion observations are received at the Met Office every day from satellites, radar, weather stations, ocean buoys, weather balloons and ships. Many of these measurements feed into the models used to make our accurate forecasts.
We work closely with the Environment Agency to build and operate a sophisticated weather radar network which contributes to increased forecast accuracy, particularly in severe weather.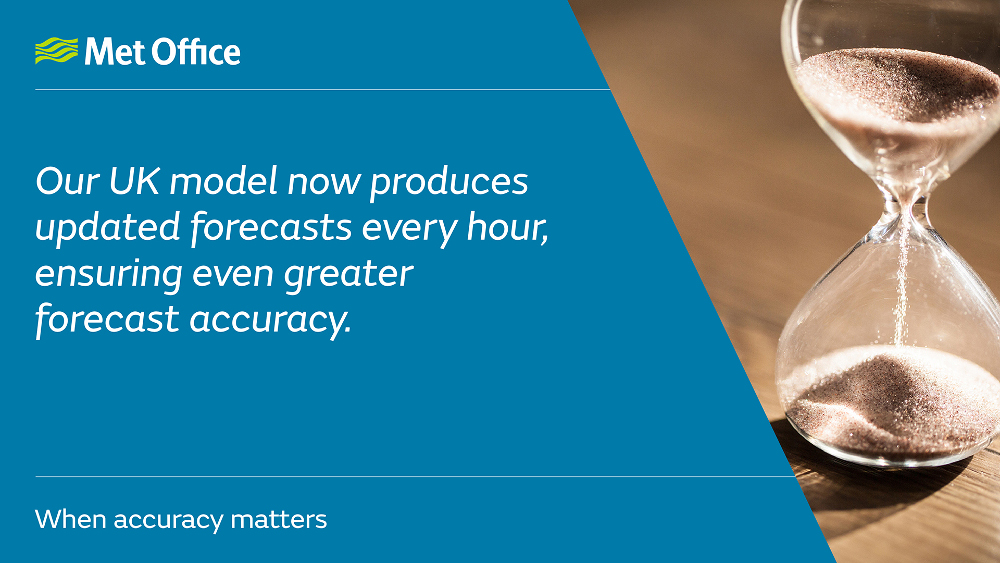 Breaking new boundaries
By contributing to the UK Space Agency Satellite Programme, we increase our understanding of how the atmosphere works. The next generation of satellites (MeteoSat 3rd) will lead to even greater enhancement of our forecast accuracy.
Winning formula
The Met Office is rated as the strongest of the main digital weather forecast providers in terms of consumer perceptions of accuracy, with a Consumer Accuracy Index of 79.1 for first and second providers, compared to an average of 75.8 for the other digital brands surveyed. (Independent research from Walnut Unlimited, Perceptions of Accuracy, January 2021, monitored quarterly).
84% of the public trust the Met Office to provide weather and climate services. (You Gov Trust Tracker survey, January 2021)
The Public Weather Service Customer Group (PWSCG) set the Met Office a challenging annual target level of 79% for the public perceptions of accuracy, rising to 80% by 2026. 
1 For details of our verification methodology see Sharpe MA. 2013. Verification of Marine Forecasts using an Objective Area Forecast Verification System Meteorol. Appl.20(2): 224-235