State of the UK Climate
Annual publication which provides an up-to-date assessment of the UK climate
The 2021 report is published as a special issue of the International Journal of Climatology, which is the Royal Meteorological Society journal of climate science.
Latest report 
Highlights of the 2021 report
The UK's climate is changing
The report reviews the climate and significant meteorological events of the year. This year's paper continues to show the impact of global temperature rises on the climate in the UK, reaffirming that climate change is not just a problem for the future and that it is already influencing the conditions we experience on the earth's surface.   
The UK's climate is continuing to change, recent decades have been warmer, wetter and sunnier than the 20th century.

All of the UK's top 10 warmest years, in the time series from 1884, have occurred this century.

While the year 2021 would be considered near normal compared to the last three decades, before 1990, a year like this would be the second warmest in the series. 

In 2021 specifically, UK temperatures and sunshine were near to the 1991 – 2020 average with rainfall slightly below.
Here, we take a look at how key UK climate variables in the most recent decade (2012 – 2021) compare to averages over the last 60 years.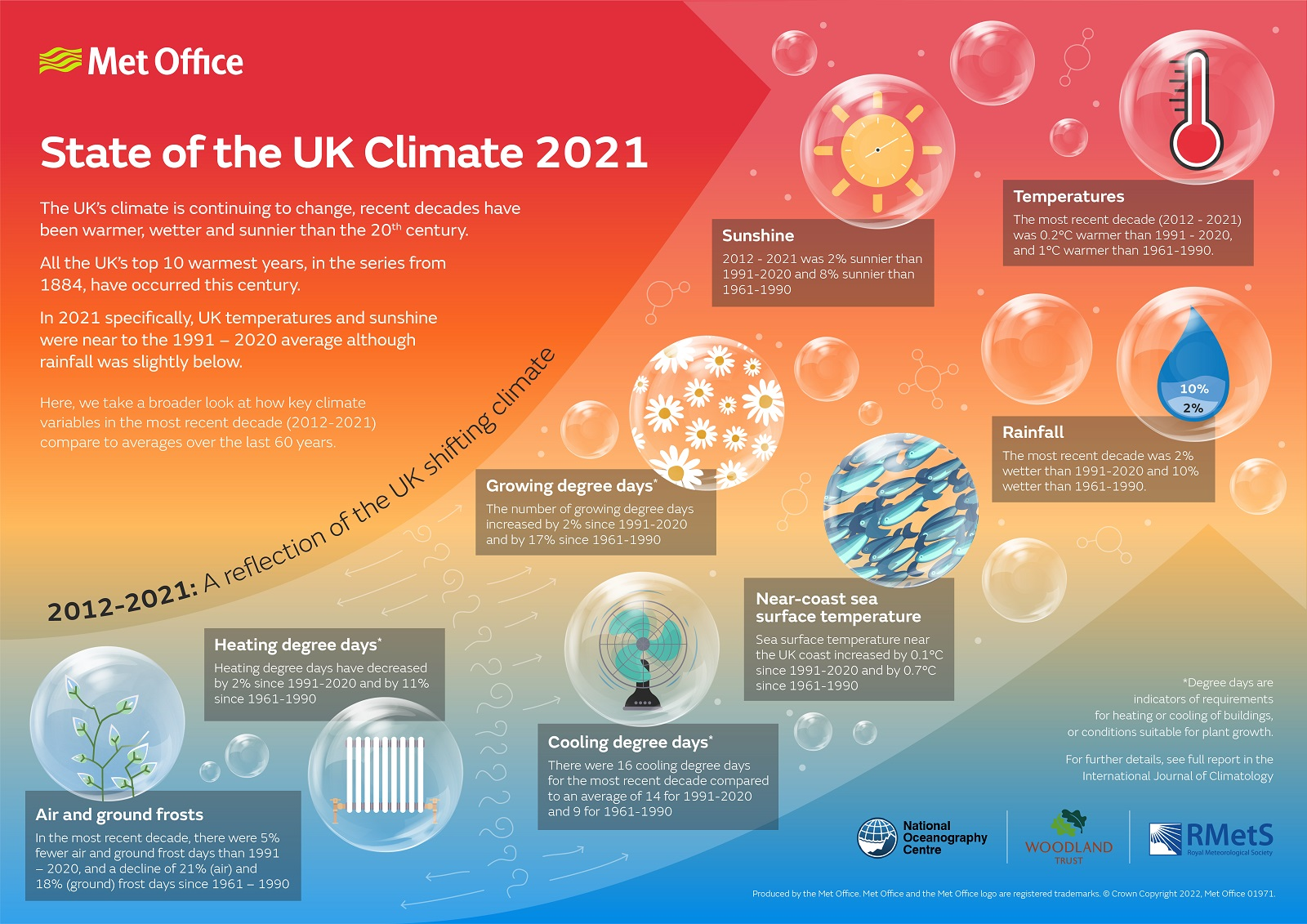 Previous reports (PDF format)