State of the UK Climate
Annual publication which provides an up-to-date assessment of the UK climate
The 2022 report is published as a special issue of the International Journal of Climatology, which is the Royal Meteorological Society journal of climate science.
Latest report 
Highlights of the 2022 report
The report reviews the climate and significant meteorological events of the year. 2022 was a year of extremes and the report shows how in 2022, the UK experienced the knock-on effect of increasing global temperatures. 
The UK climate continues to change, but UK temperature extremes are changing much faster than average *based on 1960 to 2022 UK daily average maximum and minimum temperature 

2022 was a record warm year for the UK, made more likely by climate change 

In 2022, the UK received 6% below average rainfall (1991 – 2020), but there has been a slight increase in heavy rainfall in recent decades. 

Sea level around the UK has risen by 18.5cm since 1900's, but the rate is increasing with over 60% of this (11.4cm) occurring over the past 30 years 

Overall, 2022 leaf-on season was 7 to 16 days longer than average due to extended spring and autumn seasons  

Projections show that without rapid, globally concerted efforts to reduce emissions, the recent changes observed in UK climate are set to increase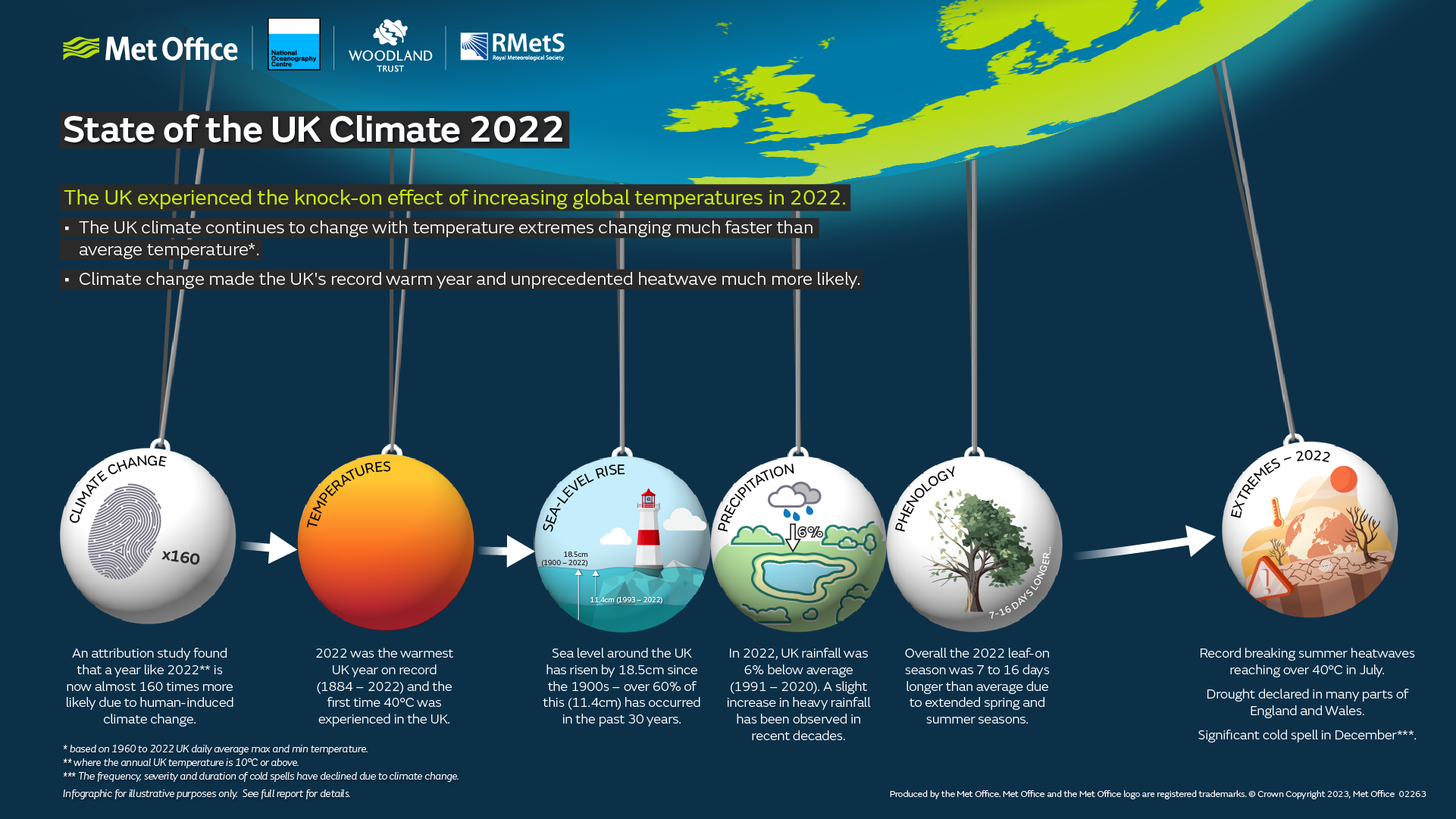 Previous reports (PDF format)