Lawrence Howard, BSc (Hons), FRMetS, Operational meteorologist
Lawrence is an operational meteorologist and a weather consultant for the energy and retail sectors, and for top sporting events in the UK and abroad.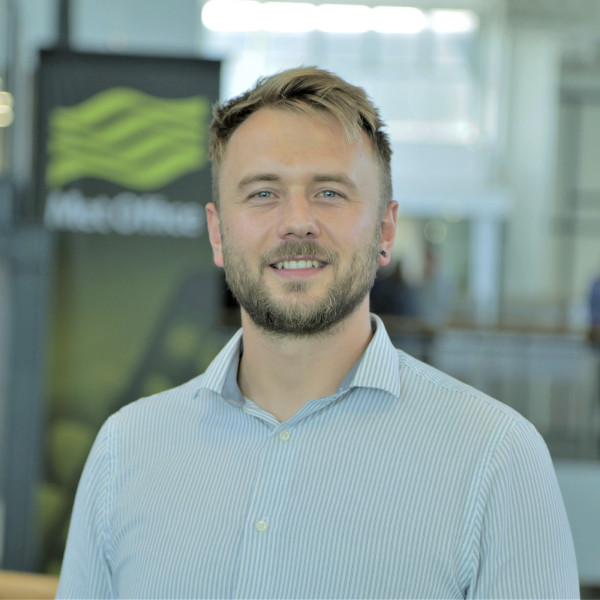 Areas of expertise
Energy
Sporting events
Retail
Road transport
Aviation
Current activities
Lawrence is based at Met Office HQ in Exeter. As Operational Meteorologist, he works across many sectors, including energy providers, supermarket retailers, Highways England, airline operators, and high-profile golf and tennis tournaments.
His role requires to work as part of clients' operational teams, in the UK and abroad. Lawrence delivers daily weather briefs and presentations, offers weather consultancy, and develops bespoke meteorological services.
Career background
Lawrence joined the Met Office in 2014 after graduating with a First-Class Honours Degree in Physical Geography from Manchester Metropolitan University.
He first worked as a Weather Desk Advisor in the Met Office 24/7 call centre, giving weather forecasts to the general public over the phone. He then attended Met Office College and graduated with QCF Level 5 Diplomas in Meteorological Forecasting and Meteorological Briefing.
Lawrence spent the next 2 years gaining experience as an operational meteorologist, working in several military bases around the world.
He moved back to Exeter HQ and joined a team of meteorologists for Met Office Business Group, where he delivered meteorological services to commercial customers in many industries and sectors, including energy, retail, road infrastructure, and sport competitions.
External recognition
Lawrence is a Fellow Member of the Royal Meteorological Society.