Hot spell to follow rain
Author: Press Office
14:04 (UTC+1) on Fri 19 Jul 2019
The unsettled weather will continue for many through the start of the weekend.
However, away from Northern Ireland and parts of Scotland, the weather will settle, and temperatures will increase from Sunday onwards.There are yellow severe weather warnings for thunderstorms over Northern Ireland and parts of Scotland and for heavy rain for western Scotland over the coming few days.
Away from the warning areas it will turn more settled from Sunday with some hot weather in store for England and Wales and temperatures in parts of England potentially reaching heatwave thresholds next week.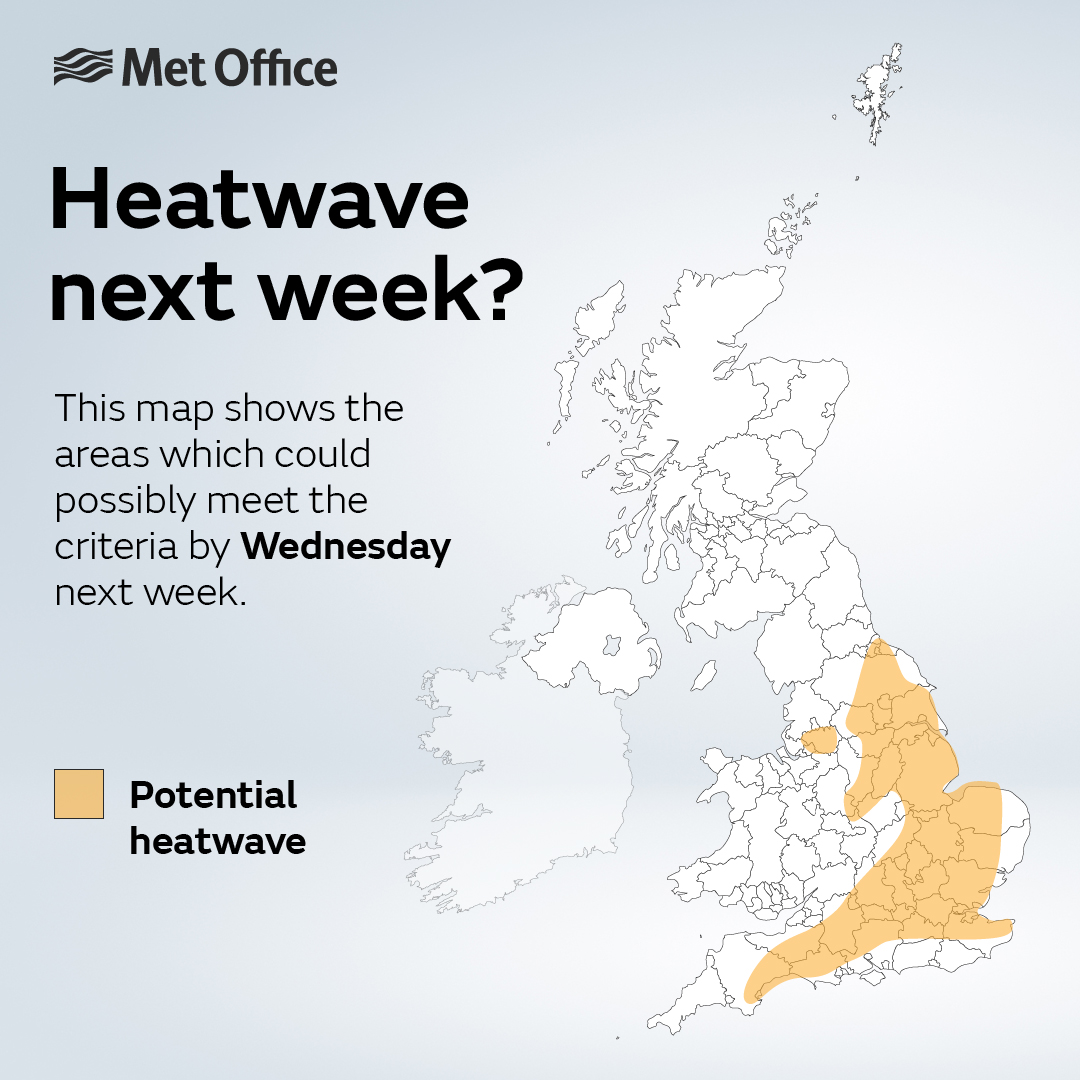 Chief Meteorologist Andy Page said: "As we head into next week temperatures will increase daily across much of England and Wales as hot air is drawn up from France and Spain. Temperatures could reach 34°C by Wednesday in parts of central, southern or eastern areas and heatwave thresholds are likely to be reached in some places."
There has been some speculation in the media that the warm weather is due to a 'continental heat dome'. This is not a meteorological term that is recognised professionally, and the origin of the term is unclear.  As can often happen at this time of year, low pressure to the west of the UK can bring hot continental air northwards into the south and east of the UK.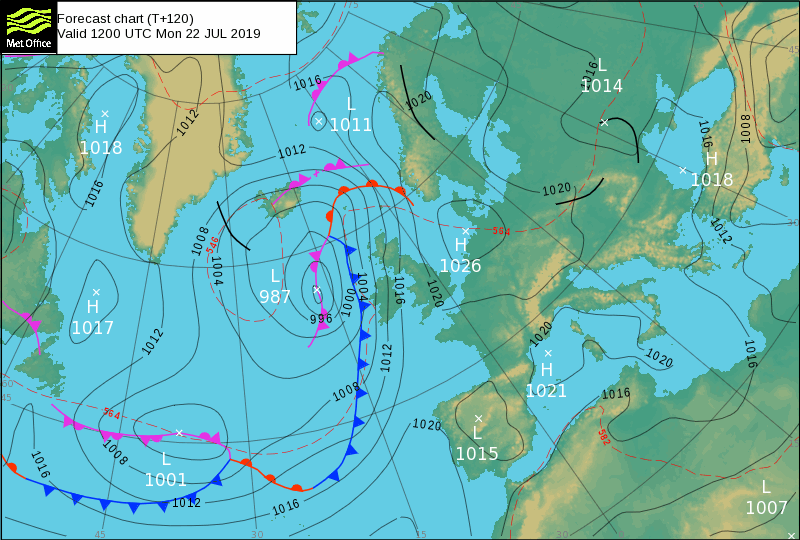 Roads are expected to be busy this weekend with the start, for many, of the school holidays and heavy rain may adversely affect driving conditions during Friday evening's rush hour and Saturday. The RAC's Rod Dennis said: "As thousands of families take to the car to head off on holiday drivers are going to have to take particular care and could have, not just queues of traffic, but also heavy rain and gusty winds, to contend with, at least at the start of the weekend.
"It is vital motorists check their vehicles are ready for longer drives – breakdowns are never welcome in any weather, but the being stuck at the side of the road in the wind and rain is surely one of the worst ways of starting a well-earned summer break."
You can get the most accurate and up to date forecast for your area using our forecast pages and by following us on Twitter and Facebook, as well as using our mobile app which is available for iPhone from the App store and for Android from the Google Play store.