Chris Lester-Smith: I have been involved in mentoring and managing our IT apprentices.
It's National Apprentice week and I am pleased to be writing a short post about my experiences managing our apprentices.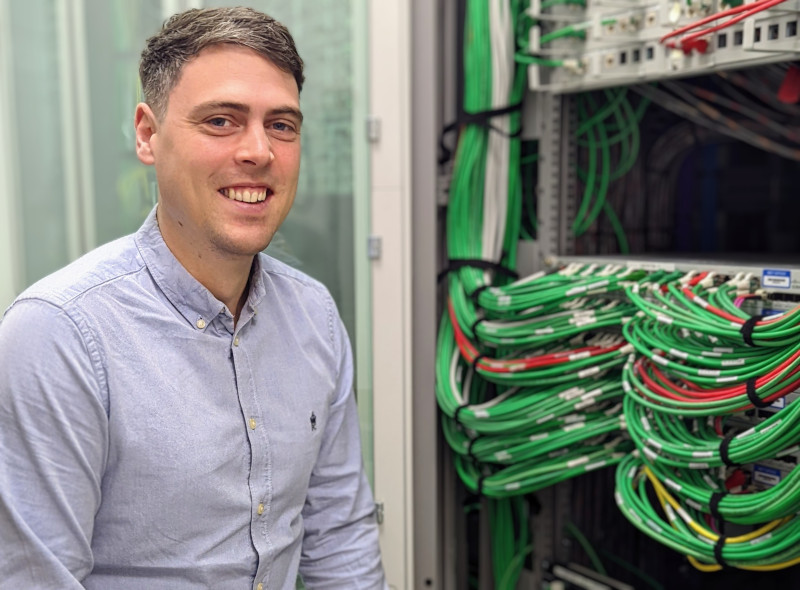 I have been involved in the Met Office Technology Talent Pipeline for around seven years. Mentoring and managing staff in the old IT Trainee Scheme and more recently, the newer level 6 Apprentice Scheme.
Taking on an apprentice takes time with training and coaching, however, I think of that time as an investment, where over time, the organisation gains a skilled and enthusiastic member of the team.
It's not just the organisation that benefits from the scheme, the mentor gains too. You share the journey with them. Their enthusiasm is infectious, their concerns become your own. You feel responsible for their success and share their joy when they succeed.
One of the Met Office core strategic anchors is "Excellent people and culture", and an action tied to this is "Enabling and developing our people". The Apprentice scheme is a perfect example of this strategy. The Met Office values of being "Better Together" is also deep rooted in the apprentice scheme.
In my experience, the apprentices (and the members of the previous IT Trainee scheme) of years gone by have really enhanced our workforce. Some have gone on to pastures new and continued their career elsewhere. Others are excelling in their chosen specialist field of technology at the Met Office, and it is hugely rewarding to watch as they progress, not only through the Apprentice scheme but as they advance further into their careers.
I would strongly encourage anyone looking to start their career in IT to consider the advantages of an apprenticeship, I wish this opportunity was available to me when I began my career. Learning both academically and gaining real world industry experience provides apprentices with a wealth of information and knowledge and shapes them into well-rounded IT experts.