Great place to work
Would you like to help us to make a difference to our planet by delivering extraordinary impact and benefit to people's lives across the globe?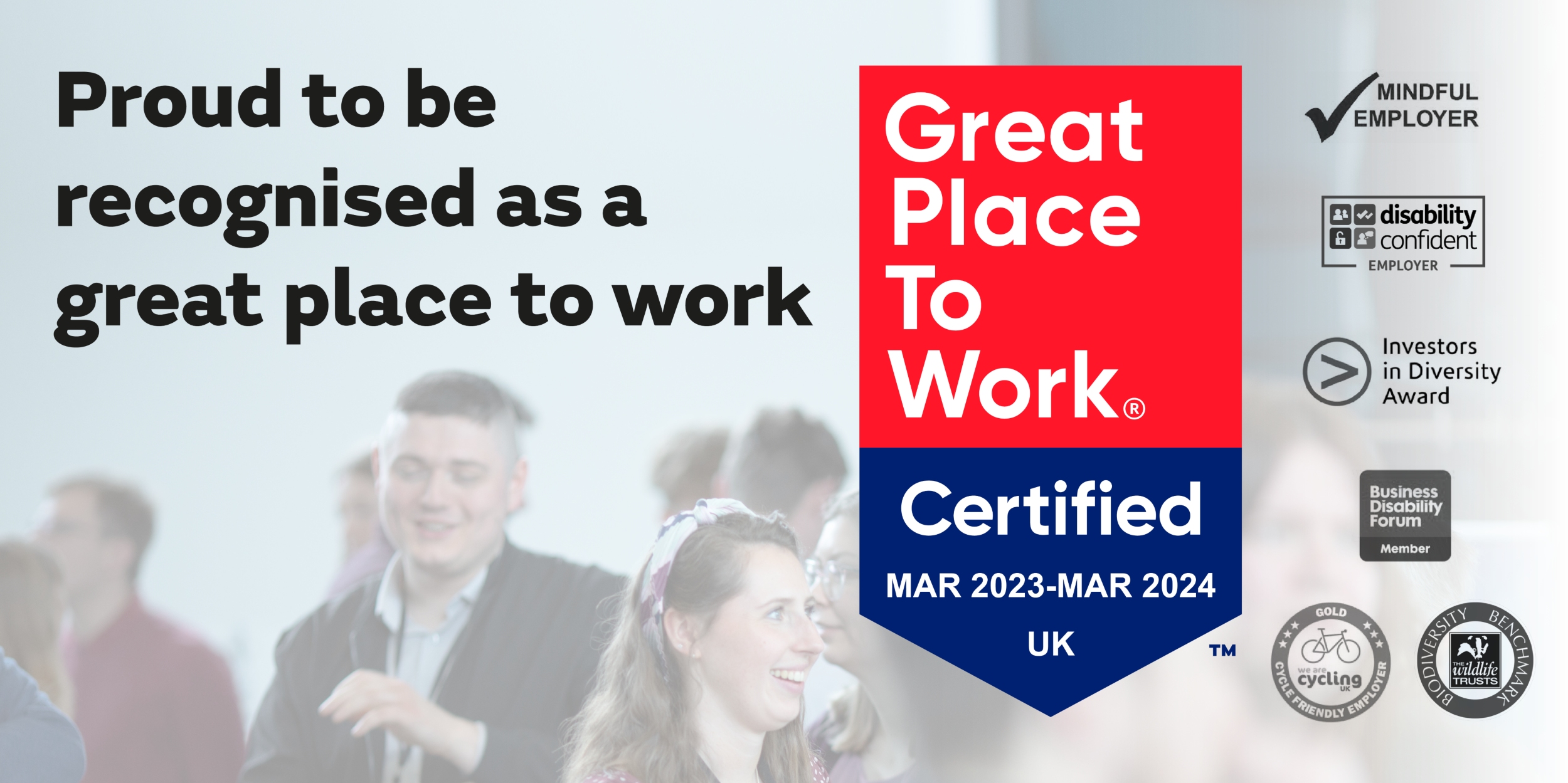 The Met Office is the UK's national meteorological service. We are the experts in weather and climate forecasting, and we skilfully predict the weather for today, tomorrow, next week and next season while looking further ahead at how the climate may change over the coming decades.
Through world-leading science and cutting-edge technology, our teams support government, business and industry, emergency responders, the military and the public to make informed decisions to keep people safe and help them to thrive. We provide forecasting services for sporting events and music festivals. We also collaborate with organisations around the world to provide vital weather and climate services and advance global understanding through research. And our forecasts reach as far as space.
We work together and rely on each other to do what we do. Our engineers keep data flowing; our science and scientific software engineers make data meaningful; and our sales, marketing, consultancy and communications professionals ensure that our forecasts and meteorological products and services reach our customers.
The breadth and depth of our work is incredibly varied. But whatever area you work in, you'll be challenged, developed and fascinated in a career where whatever you do, your work will make a valuable contribution to helping us achieve our purpose.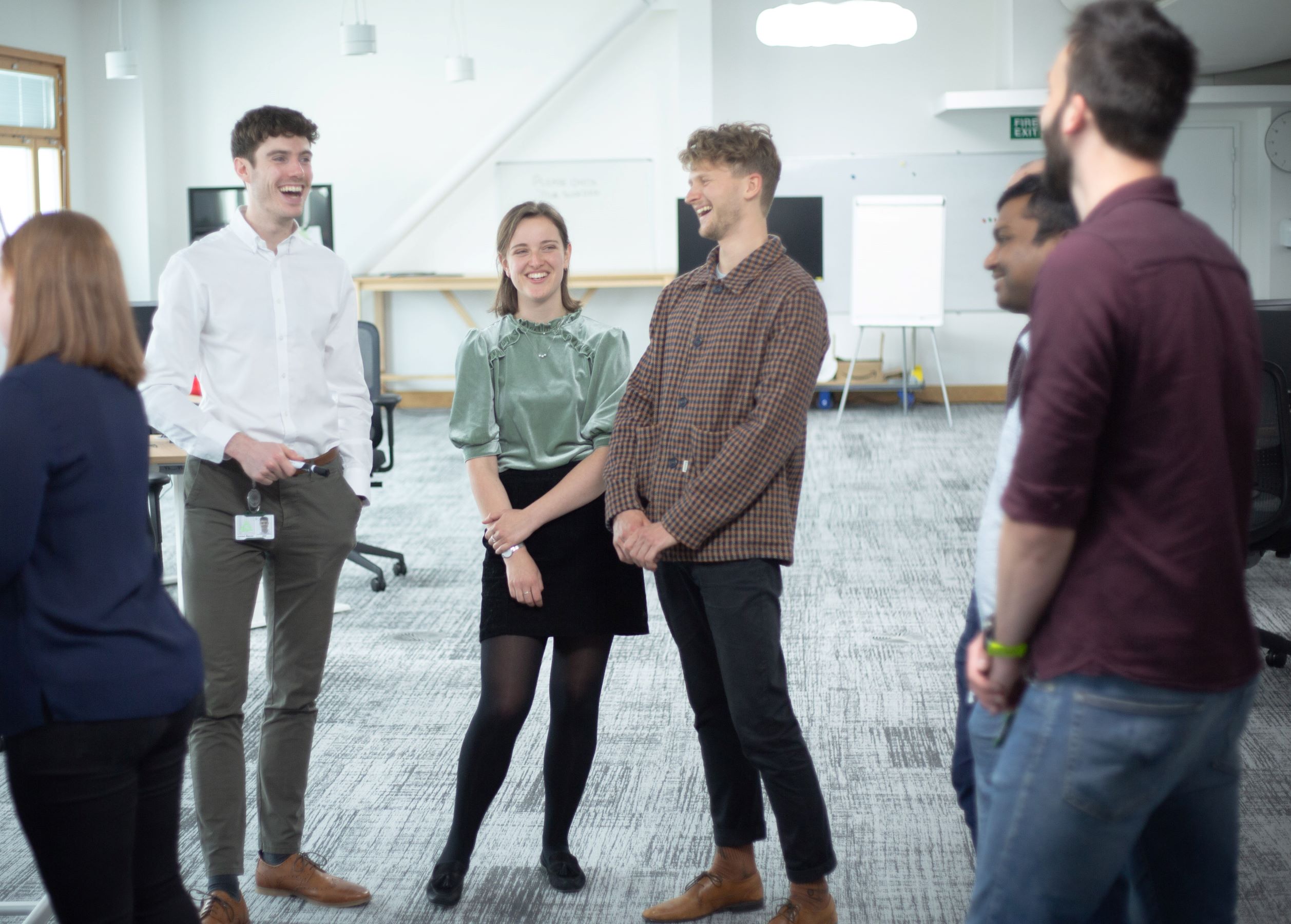 Our values
Our values are at the heart of the Met Office and help us to create the culture we need to achieve our vision. They inform how we work, our behaviours, how we engage with our customers and how we recruit talented people to help us achieve our aims for the future.
We're a force for good 
Our planet matters. The time is now, and we're the people to make a difference. That's why we take our environmental and social impact seriously.
We're experts by nature 
It's in our nature to be curious - always learning and developing to do things better. We trust in each other's expertise and take pride in being the best in our field.
We live and breathe It 
Helping people make better decisions to stay safe and thrive is what we live for. Their lives guide our decisions and their trust guides our actions.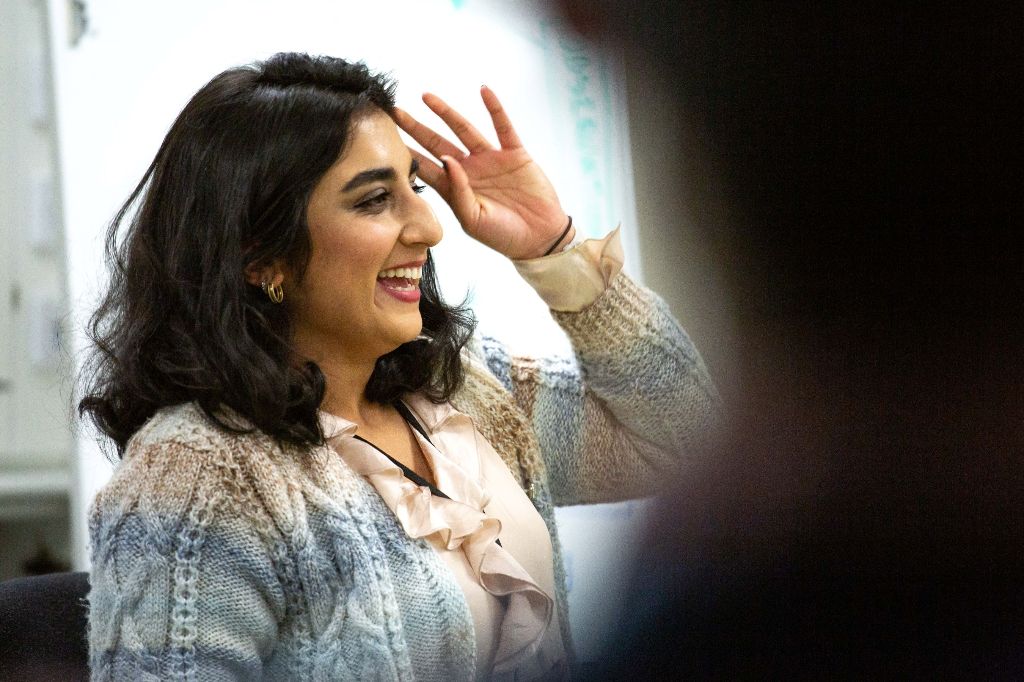 We're better together 
Great minds don't always think alike. And we like it that way. We believe partnerships, inclusivity and honesty make us far greater than the sum of our parts.
We keep evolving 
When we're not looking up, we look ahead. We push the boundaries to make tomorrow better for our customers. Forecasting the future is one thing. Creating it is another.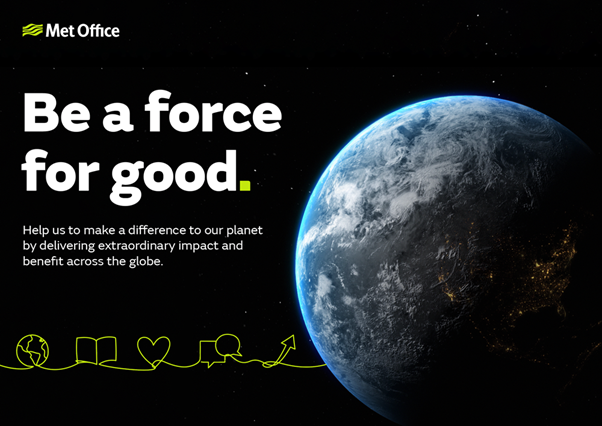 Read more about why the Met Office is a great place to work (PDF 8 MB). If you need this information in a different format, please contact us:
Email 

[email protected]

Call 0370 900 0100 (from the UK)

Call +44 330 135 0000 (outside the UK)