I wanted a job where I was making a real difference
Jessica Stacey, Climate Services Scientist, discusses her career to date.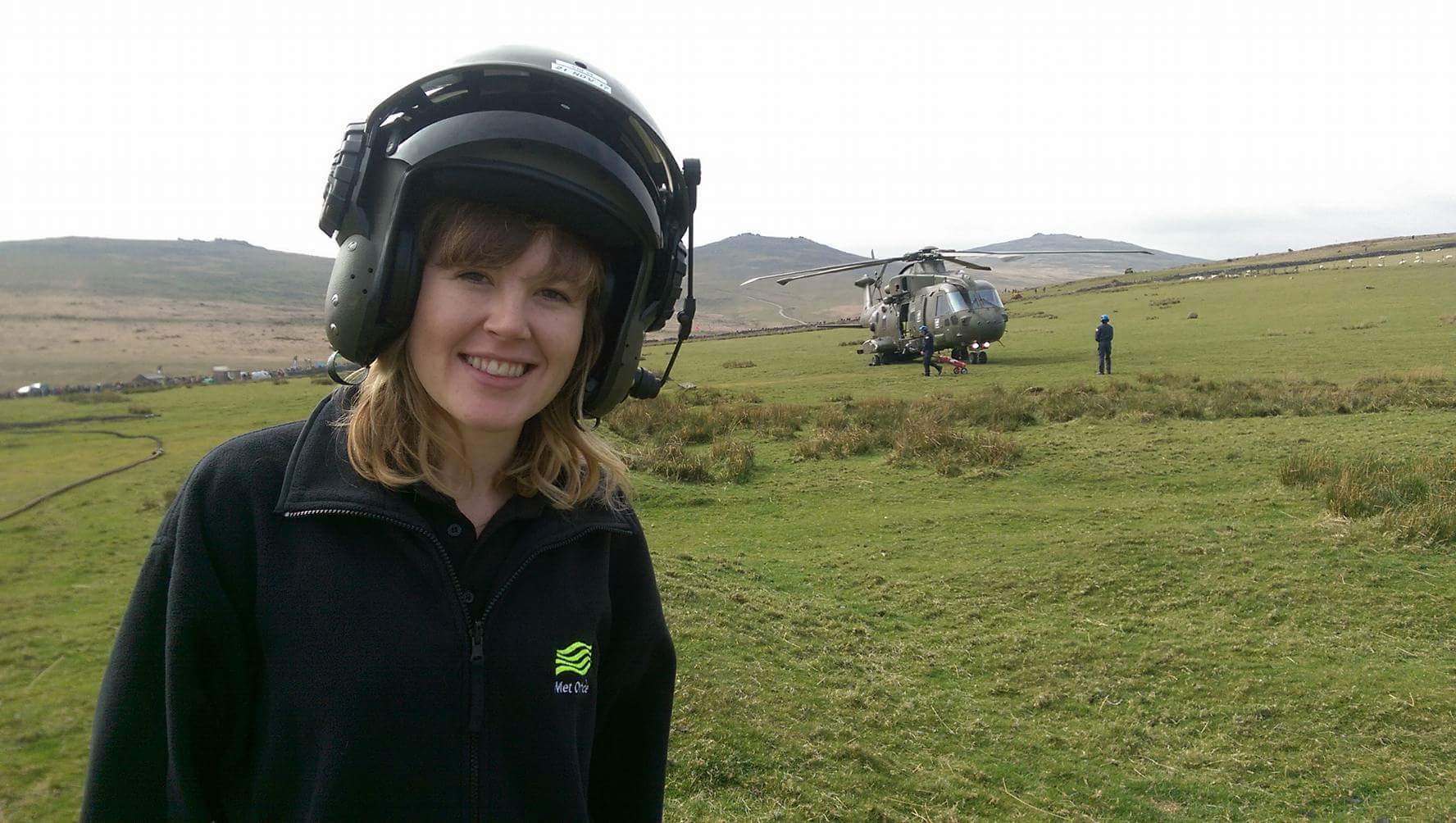 What do you do and why is it important? 
I work with our international partners to develop climate services that help individuals and organisations understand the potential impacts of climate change and develop appropriate adaptation and mitigation responses. Climate services are important because they translate information from climate change research into actionable science. Action on climate change requires more than just information. Another important part of my job is transferring skills and capability, either through training workshops or training videos. 
Tell us a bit about your career journey…
Growing up on a Christmas tree farm in Devon, I never had much of a career plan. Although I was told by my primary school teacher that I couldn't be a hairdresser because I got a level 6 in my SATs exams! I decided to study Maths at the University of Exeter, as I have always enjoyed maths, plus, I thought this would give me a broad range of career opportunities. After finishing with a first in 2011, I secured a role as a data analyst for an insurance company in London. I enjoyed the job, but knew it wasn't for me. I wanted a job where I felt I was making a real difference. That's why I applied for a job at the Met Office.
I joined in 2013 as an Operational Meteorologist and the Met Office provided me with a 1-year intensive training course on meteorology. Weather has always fascinated me, and I was in my element! After qualifying as a Meteorologist, I worked for 5 years in exciting places around the world helping people from a variety of industries, such as transport, energy and the military, make important decisions based on the weather forecast. During that time, my interest in climate change and its impacts grew, as I witnessed first-hand and heard stories about the impacts of climate change on local people, ecosystems and wildlife. So, I decided to make the move from the operational bench to applied climate science.
What's the best piece of career advice you have received?
To keep challenging myself. Pushing myself out of my comfort zone has built my confidence and made me realise my capabilities.
What do you enjoy most about what you do? 
Working and collaborating with interesting and inspiring people, who also have a passion for science and the planet.
Who has inspired you most in your career?
My parents. They have brought me up to care about people and the planet and encouraged me to pursue a career in something I am passionate about. For me, having a career where I feel I am making a difference brings me much more happiness than a big pay cheque will!