I've worked my way up from an entry level Foundation Scientist to Managing Scientific Consultant
Jess Standen, Managing Scientific Consultant, discusses her career to date.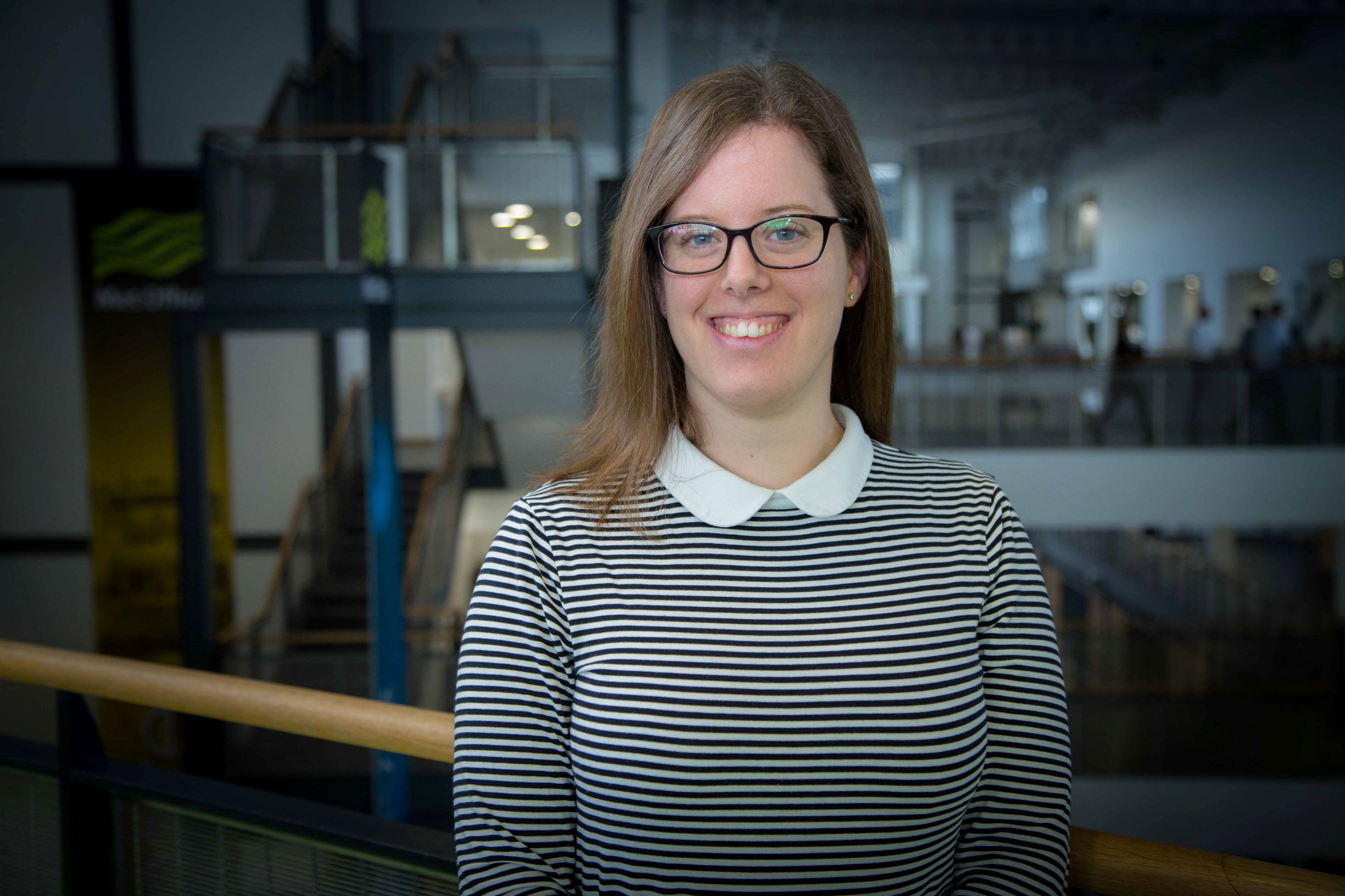 What do you do and why is it important? 
I lead a team of Scientists and Scientific Consultants that deliver a range of bespoke services to industry. The Scientific Consulting profession is a particularly interesting area as we are working directly with a whole range of industries; from energy and water to retail and insurance. It is exciting to work so closely with industry customers to understand how the weather and climate change impacts their operations, and how this may change in the future to enable them to increase safety and efficiency of their operations.
Tell us a bit about your career journey…
I studied Maths at the University of Exeter and joined the Met Office straight after my undergraduate Masters.  I have worked my way from an entry level Foundation Scientist up to Managing Scientific Consultant over the 10 years I have been here. Initially, I started my Met Office career in our numerical modelling area running high resolution limited area forecasts, with a specific focus on wind for energy, insurance and sporting applications. Having learnt a lot from this role, I moved into the commercial area and worked in the post-processing team to look at how we can make our forecasts more accurate and applicable for our customers before taking up my role as Scientific Consultancy Manger about a year ago.
What's the best piece of career advice you have received?
For me, the most useful piece of advice has been that you should just go for opportunities; you never regret trying and not succeeding, but you do often wonder "what if" if you don't apply.
What do you enjoy most about what you do? 
There are two aspects to my job that I most enjoy: firstly, working with a range of such fantastic and diverse people, assisting their development and supporting them in all aspects of their work; I feel really privileged to work with such talented people. Secondly, contributing to the delivery of the fantastic world-leading science developed in the Met Office to industry to help their operations, whether that be for safety, efficiency or environmental impacts.
Who has inspired you most in your career?
For me, the person who has inspired me most is my maths teacher at my secondary school. When I was younger, I was told I wasn't very good at maths, but in my first year of secondary school I had a teacher who was able to relate the maths we were learning to real life. Suddenly it clicked and I have been passionate about maths ever since! This has driven me to always want to work in a numerical or scientific area where I could always see the direct applications; and led me to my current role in Scientific Consultancy.