High seas forecast key
Guide to the high seas forecast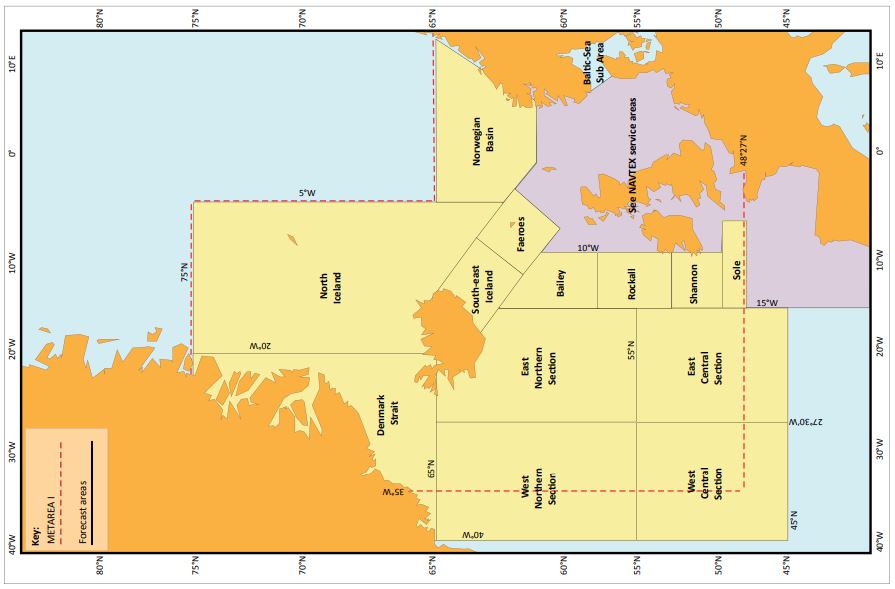 Forecasts for the high seas are issued twice a day at 0930 and 2130 GMT and covers the next 24 hours and outlooks for the following 24 hours.
The part of the North Atlantic known as Metarea I is divided into 13 sea areas shown on the map. Six of the areas are also in the Shipping forecast.
The forecast contains a general synopsis and sea-area forecasts containing forecast wind direction and force, weather and visibility for the next 24 hours with an outlook for the following 24 hours.
Storm warnings
Storm warnings are issued as required throughout the day (for winds of Storm force 10 or more).
These are displayed with the High seas forecast. This example shows storm warnings in force for the East Northern section.